Learn how to change names on tickets for your guests!
On your dashboard pop-out menu select 'Transactions.'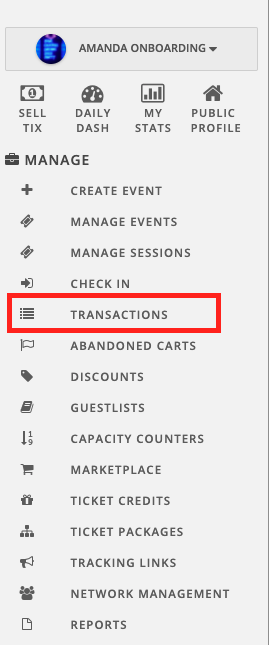 Search for the transaction in the search bar that you want to change the name on the tickets for by searching one of the following:
Buyer Name

Email Address

Last 4 digits of the credit card used to purchase the tickets

Invoice ID

Date of purchase

Payment type

Once you have found the transaction, click on the gear icon in the bottom left hand side and select 'Modify name on tickets.'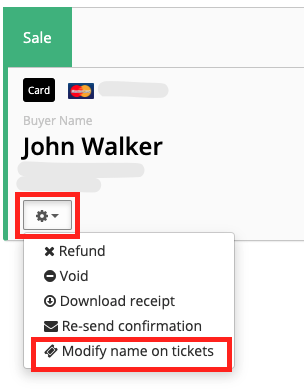 You will have two option to change the name:
Bulk: Updates the name on all of the tickets at once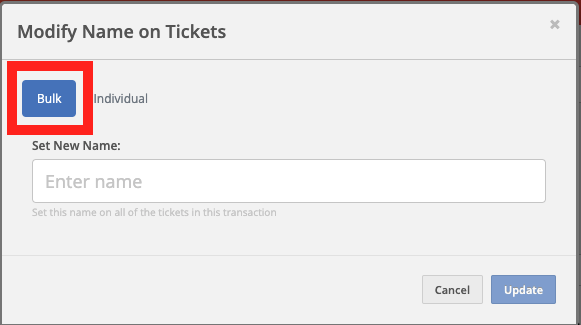 Individual: Update the name on the tickets by using one of two options

Tickets Grouped Under: This will change the name the tickets are all grouped under.
Example: If one person is picking up the tickets for all their guests, this will be the name you would look up to find who the tickets are under and will appear on your check-in page.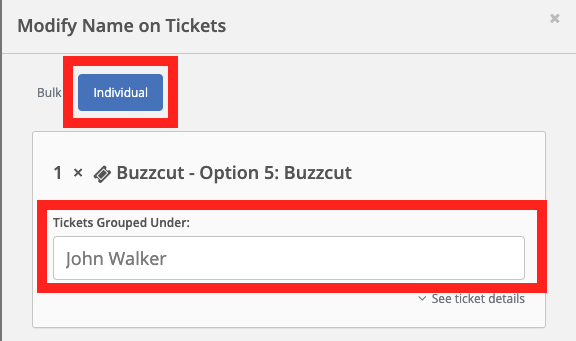 Name on ticket: Select 'See ticket details' and you will be able to change the name on each individual ticket that the ticket buyer received.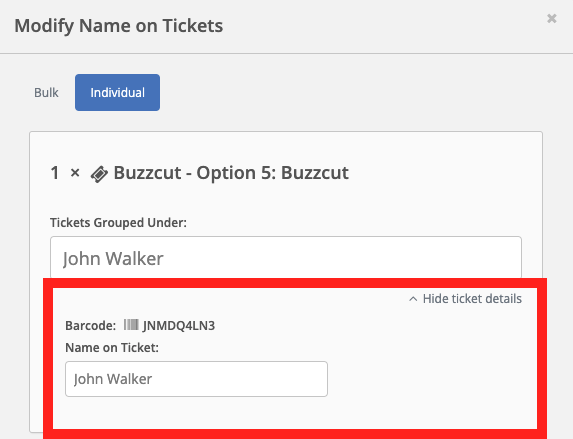 Once the names on the tickets have been updated, select 'Update' and you are good to go!