Learn how to create 'Packages' as a buying option for your guests!
This feature is only available for Standard and Premium Showpass accounts. If you would like to upgrade your account to access these features - please send us a message at support@showpass.com!
** At this time, the Custom Package option is only available for public checkout only. Currently Custom Packages do not support the box office or ticket types that have sales. Please check back soon for new updates to this feature!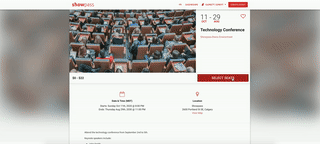 Custom Ticket Packages are created to allow your customers to customize their tickets from a list of options. Here's how to set one up (with an example to follow along).
Step 1: Once on the Ticket Package Page, select Custom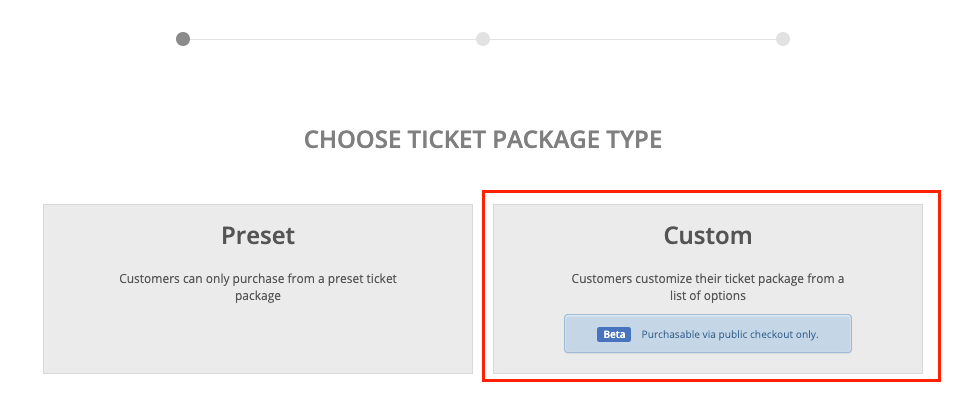 Step 2: Specify Package Details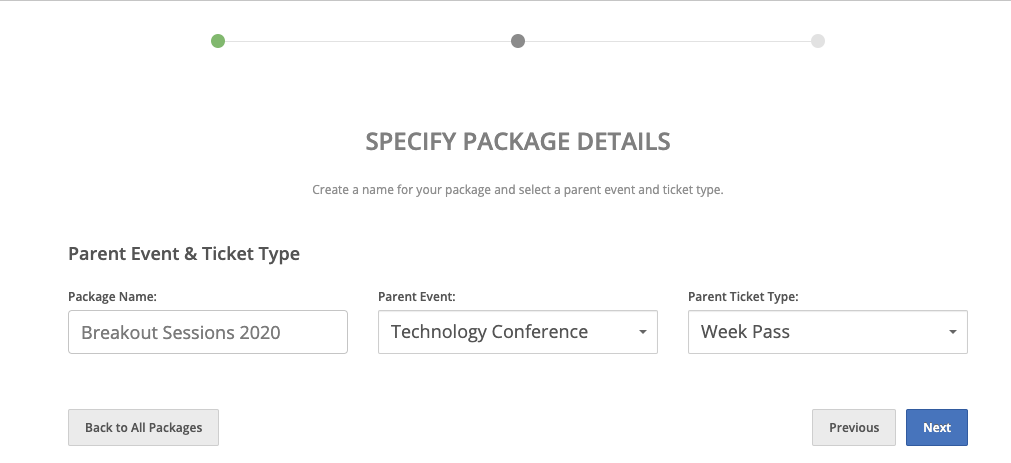 Package Name: This will only be seen by you (the organizer), and a way to keep track of your packages
Parent Event: This will be the event that customers select if they want to view & buy this package
Parent Ticket Type: This will be the ticket type that customers select to buy & choose the contents of this package
Step 3: Add Category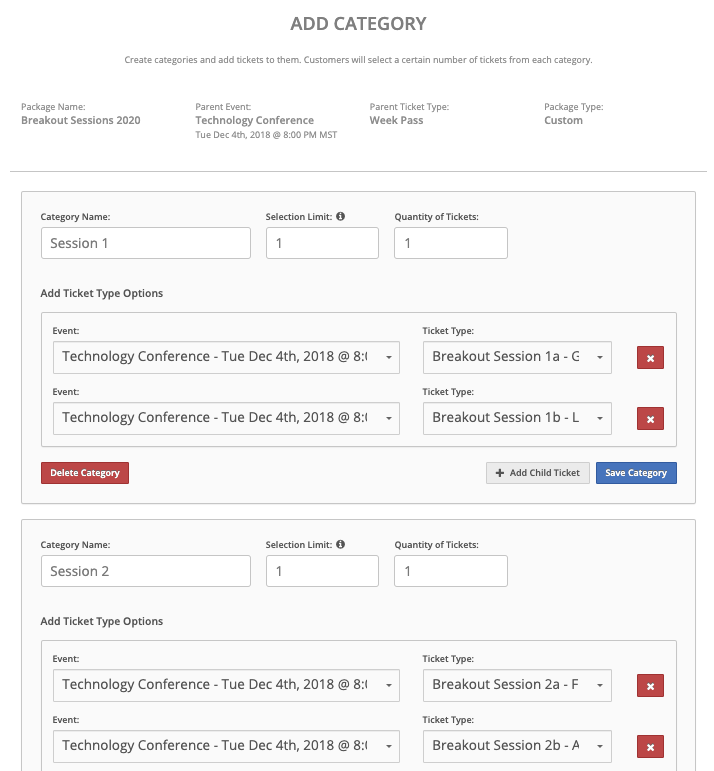 Category: Categories are the section that contain the tickets your customers choose from
Section Limit: Number of options the customer is required to select from that category
Quantity of Tickets: Number of tickets the customer is required to select from that category
You can select as many categories & children tickets as you would like!
Click Finish and your package has been created!
Customer Facing
This is how the Custom Packages will look for your customers: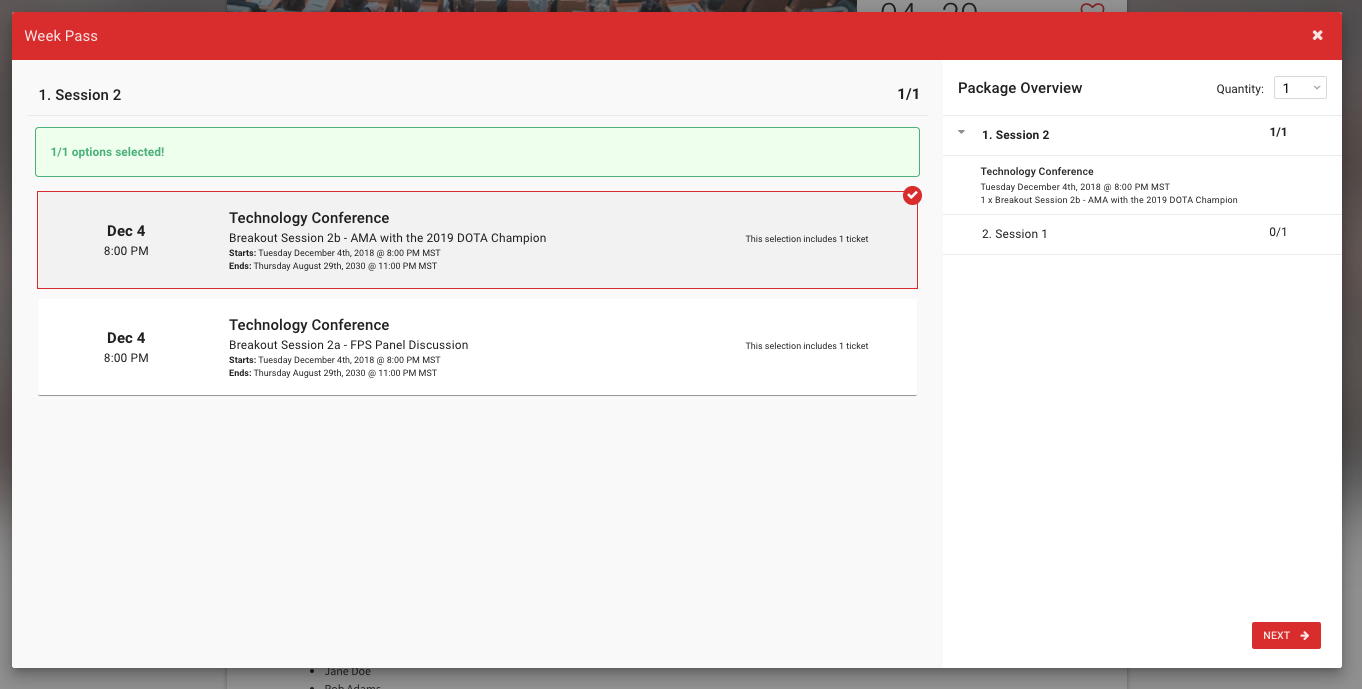 In this example, customers are prompted to choose one event from the 2 option, per session!
Once they complete the selection, they will receive a positive message, and the tickets will be added to their cart for checkout!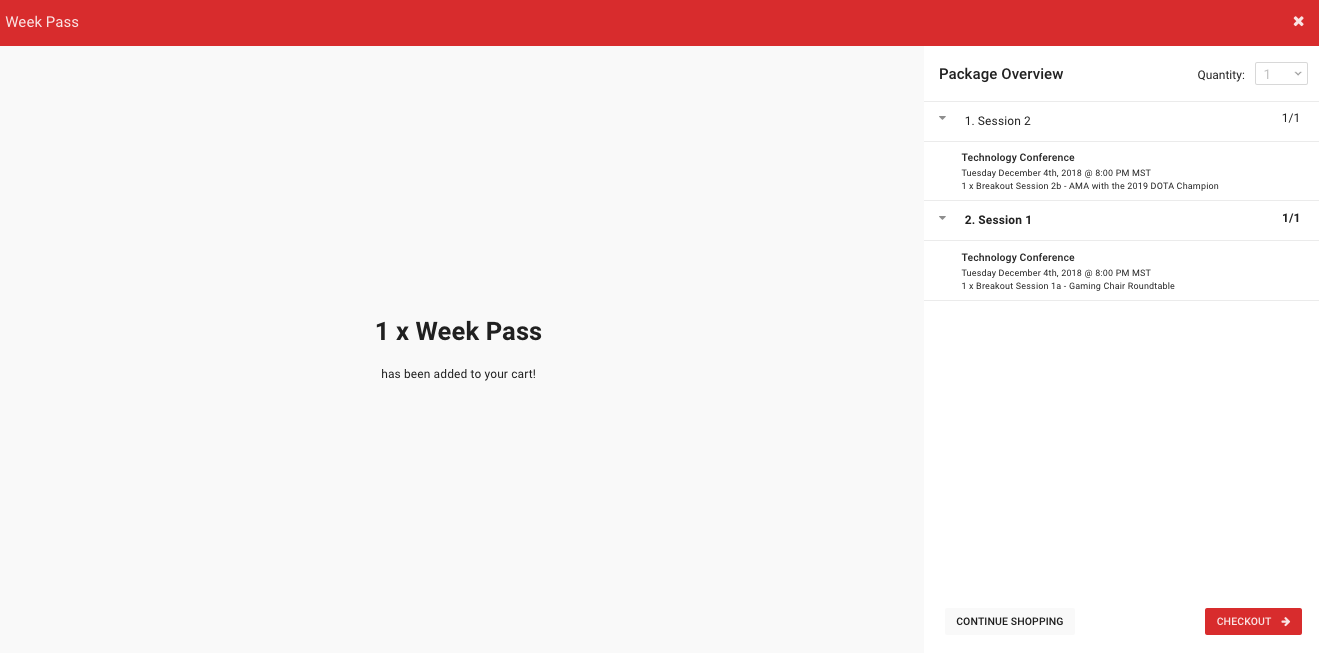 In this example, they will receive 2 tickets - 1 to each session they are attending!
Custom packages work with assigned seating. To use this feature with assigned seating you will need to create a parent event that the package can be bought from that does not have seating attached. You can create a custom package with a mix of different events that use both assigned seating spaces, and GA tickets.
If you have any further questions, please don't hesitate to reach out to our Customer Support Team! You can send us a message via the red button on the bottom right hand corner of your screen, or email us at support@showpass.com