Showpass Clients are now able to activate the Exchange function at an organizer level within their Dashboard. To enable the exchange module follow these simple steps outlined below:
Navigate to the Organization Info settings in the Showpass Dashboard.
Locate and select "Enabled Modules" from the menu on the left-hand side.
Identify the checkbox next to "Exchanges" and mark it to activate the module.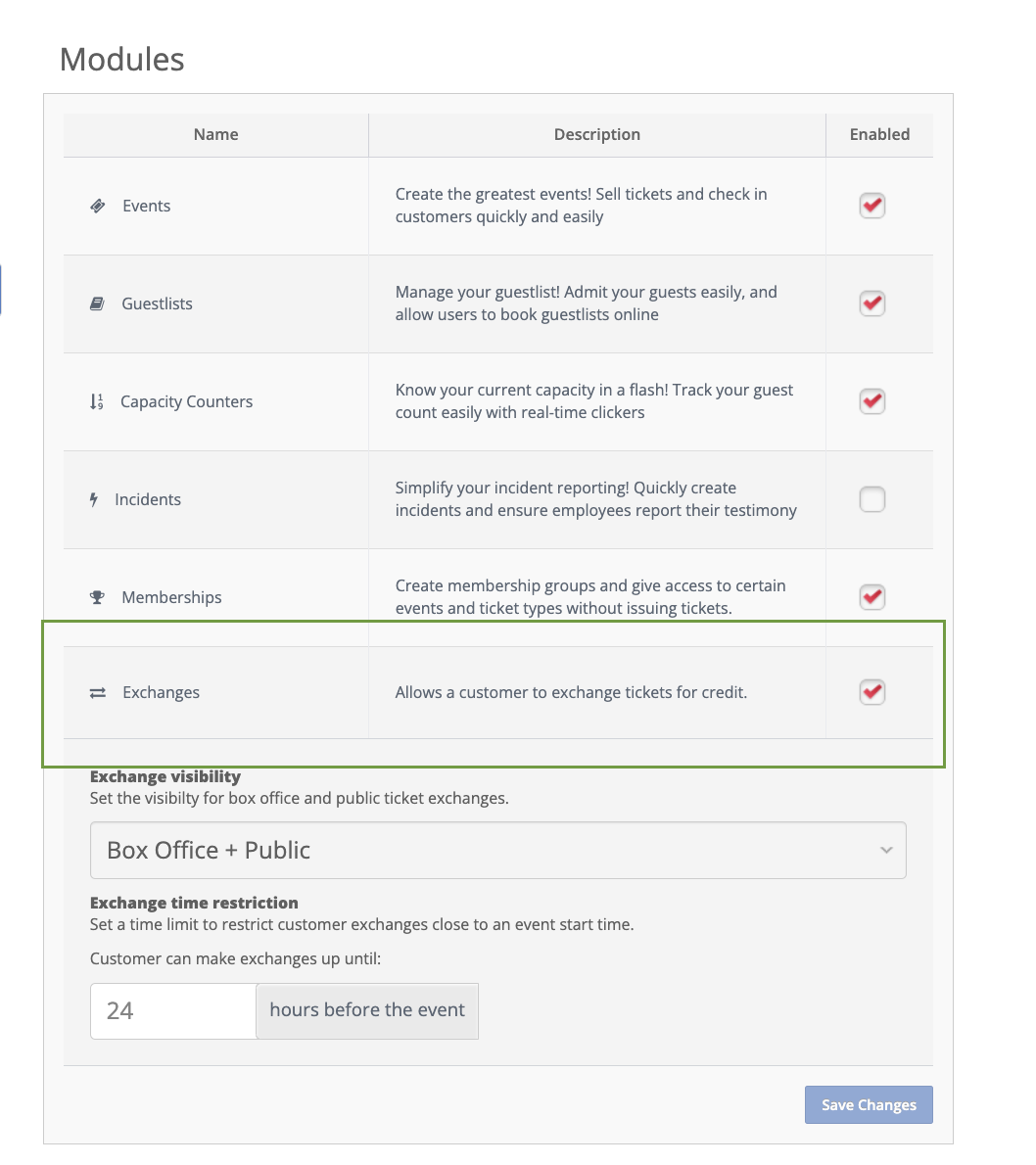 Select the visibility type for the exchange module:
Box Office + Public: This visibility type allows staff, sellers, and customers to process exchanges.
Box Office Only: By selecting this visibility type, only staff and sellers will have the ability to process exchanges. Customers will not have the option to initiate ticket exchanges themselves.
Public Only: This visibility type provides customers with the option to exchange their tickets directly. Staff and sellers will not be able to process exchanges under this setting.
Utilize the "Exchange Time Restriction" feature to specify the permissible number of hours before the customers' event for initiating exchanges:

In the provided example, customers have the flexibility to make exchanges until 24 hours prior to the start of their existing event.
Save the updates.
Note: You can also apply unique Exchange Settings at the event level!
- Navigate to the event you'd like to apply the unique settings to and select edit
- Click on Advanced Options along the lefthand menu

Set the number of hours before this specific event that customers may exchange their tickets:

Save your event.
Note: if you're a ticket buyer wondering how to exchange your tickets, please click here.