Did you know that Showpass has an external integration with Mailchimp?
This means that all emails will be sent via the Mailchimp website and not directly through the Showpass backend system.
To get started, you will need to navigate to your dashboard pop out menu and select 'Integrations.'

Select 'Manage' on the Mailchimp line.
A log in screen will pop up to sync your Mailchimp account.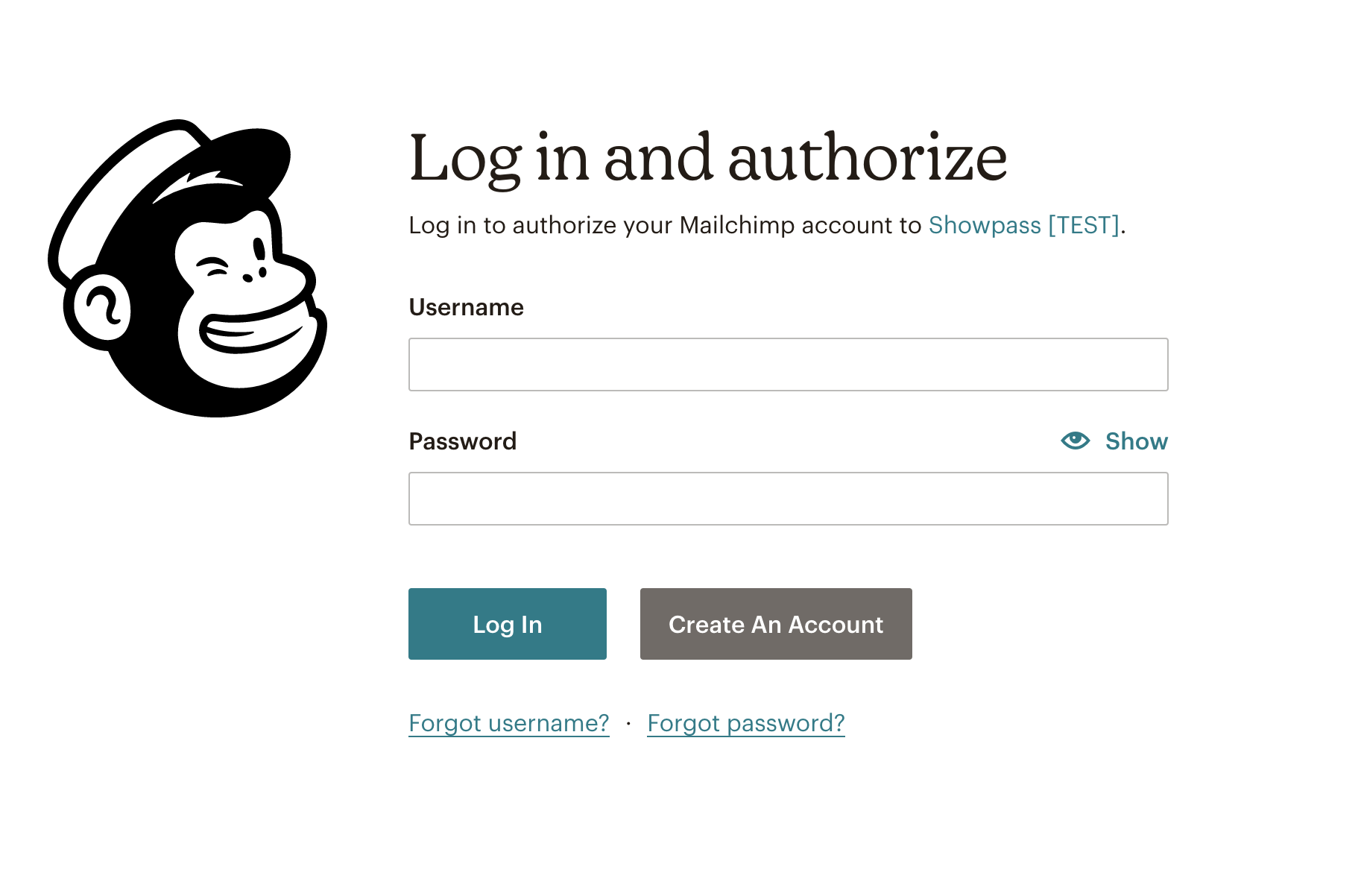 Showpass' integration with Mailchimp only imports basic customer data onto a single list. If more detailed information is required, you have the ability to export a CSV file with detailed ticket buyer information into your existing Mailchimp account by selecting 'Export CSV' from the Network Management page.