As an Organizer, you are now able to download the Assigned Seating Map to any of your events. To do so, just follow the steps outlines below.
You will need to navigate to your pop out dashboard menu and select 'Sell Tix.'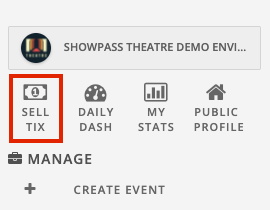 Under 'Events & Products,' find the event that you would like to download the map for and select 'Download Map.'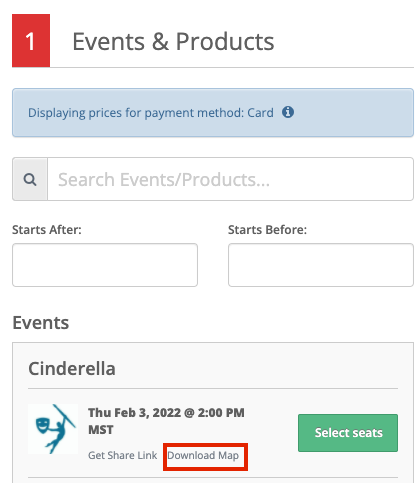 An image of your map will then download!
Please note: Depending on the size of your map it make take a few minutes to download.