After you have built out your venue layout, you can link to your event and its ticket types.
Once you have created your event and your assigned seating map, head over to the 'Manage Events' tab from your main dashboard menu.

Find the event you would like to link your assigned seating map to and select 'Manage.'

Select 'Add Assigned Seating' on the left hand side.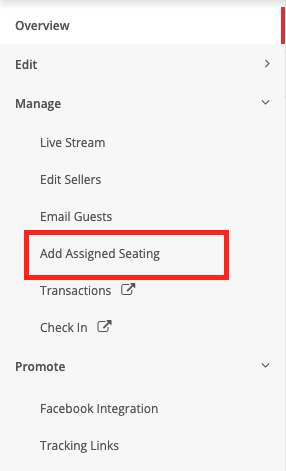 Select the name of the layout you created from the drop down menu.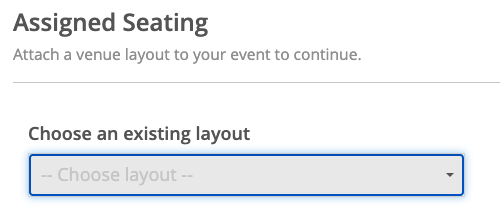 From here, you can select the ticket types you would like to be applied to each seat or row:
To select multiple seats, click 'Command + Shift' on your keyboard and drag the box over the seats you wish to assign tickets to.
A box on the right hand side will show up where you will be able to choose the ticket types that you have already created. You can also clear the selected seats if you assign the ticket types incorrectly.
Once you have added ticket types to seats, there is no need to save anywhere as they will automatically show up now.
Please note: You are able to link multiple ticket types to the same seat!
When you have multiple ticket types assigned to a single seat, this setting turned on will automatically show the different colours assigned to the seat on the seat map on the public page.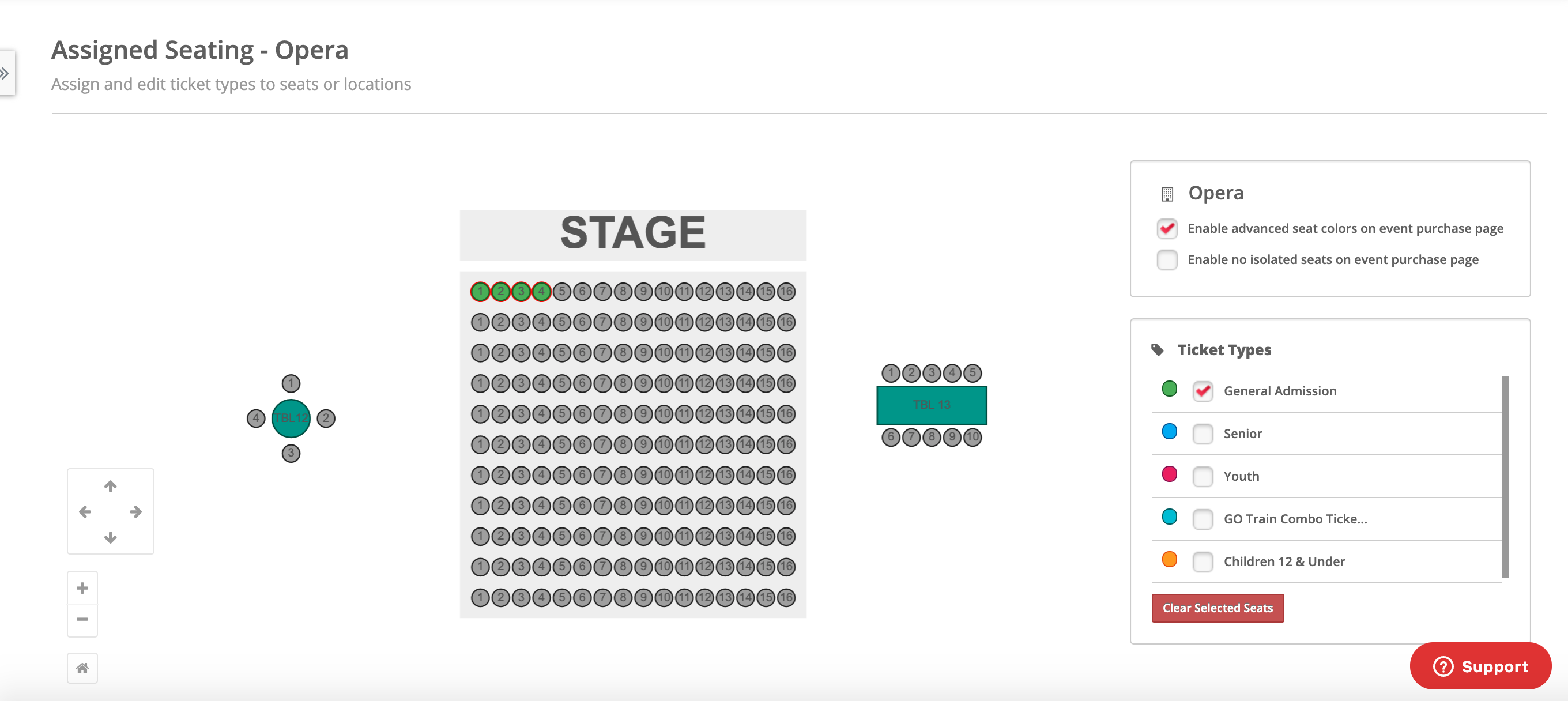 You can also change the colours that the ticket types display as as well. To do this, you will need to click the colour circle beside the ticket type .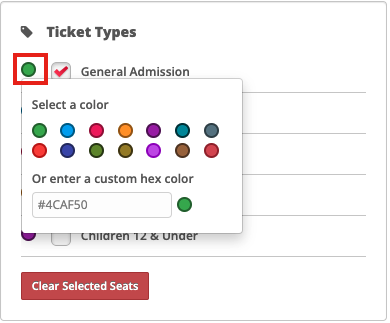 A menu will pop up that shows a list of colours that you can choose from, or alternatively you are able to enter in a HEX code to get a custom colour showing.
The colours selected when assigning seats will also show as the same colour in the box office.