Need to postpone your event? No problem! We can help with that.
I know the date of my postponed event
Great! You can navigate to the Event Edit Page and change the Event Date & Time to the postponed date & time.

I do not know the date of my postponed event yet
That's ok! You can change the status of your event to Postponed, and it will automatically set your event date & time to TBD (To Be Determined).
We recommend informing customers that your event has been postponed as soon as you know! Find out how to switch the event status and email them at the same time by following the steps below.
1) Navigate to Email Guests Feature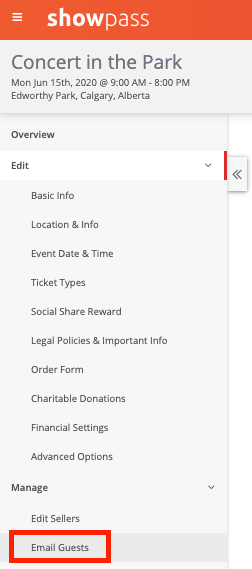 2) Draft up the email you want to send to all ticket buyers, and also set the event status to Postponed! (You can learn more about this Email Guests Feature here)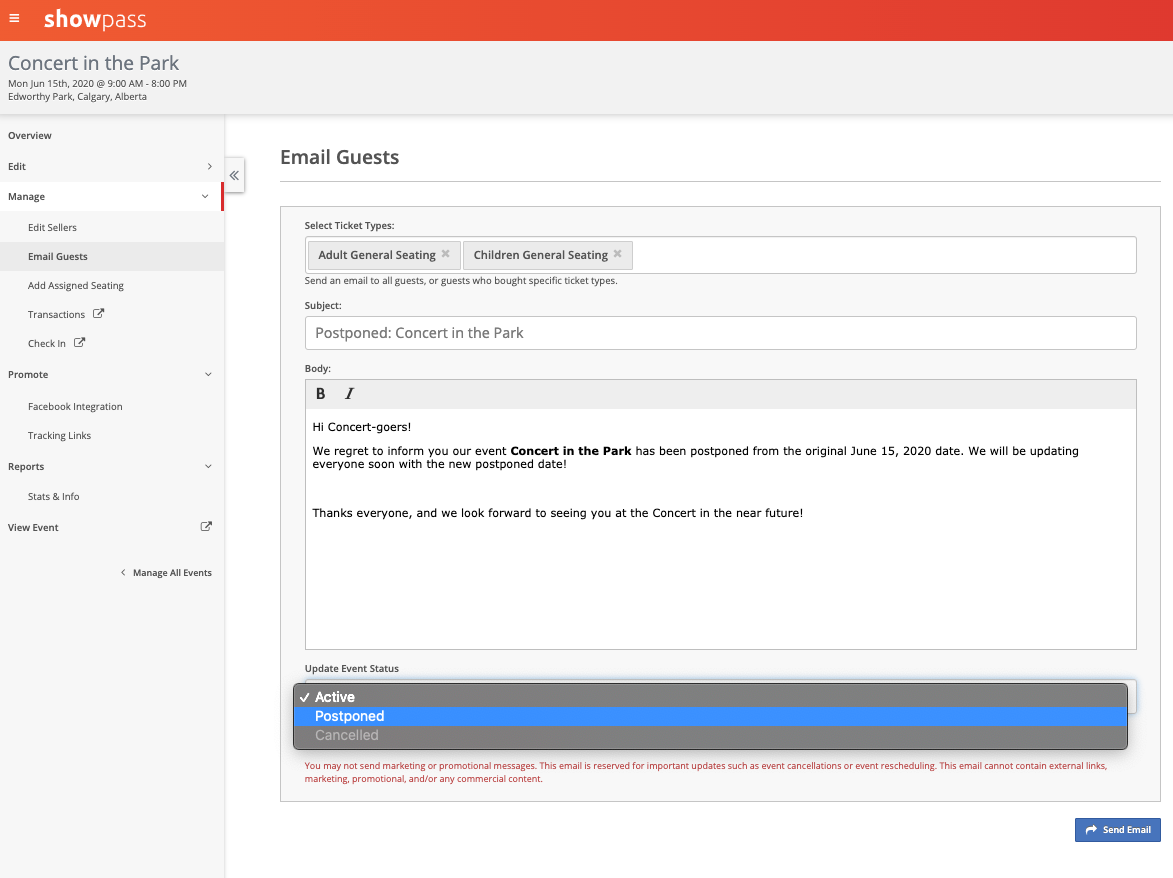 If you don't want to email your guests, you can just change the status by following these steps:
1) Navigate to the Event Status Feature (found on the Event Edit Page under Basic Info).


2) Switch the Event Status to Postponed.
3) This automatically switches the date of the event to TBD! It will look like this on your public event:

4) When you determine the date of your postponed event, go ahead and switch the event date to the proper date, and switch this Event Status to Active.