How to setup an email address to allow your customers to reach out to you!
It's important to setup ways for your guests to communicate directly with you, and one of the most effective ways is to enable our "Contact the Organizer" feature!
To set it up, and find out what email address your guests' questions will be sent to, follow these steps.
1) Navigate to Organization Info Tab


2) Navigate to Basic Info on this page, and then scroll to the email address fields: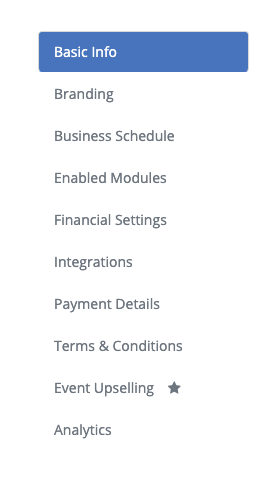 3) Update the email addresses in these fields to an email address you frequently check! All customer inquiries will go to this email, and you can directly respond and help your customers from your email inbox.
What does this feature look like for your guest?
Check out this support article to see how your guest would use this feature to get in touch with you!