Showpass automatically sends abandoned cart email reminders to customers who have left the checkout flow without completing their purchase.
Customers will be emailed with a reminder within an hour of abandoning their cart if they meet the following criteria:
The event is not sold out
The event has available ticket types
The customer has not come back and purchased tickets to the same event within the hour
The event start date is within 4 hours of the abandoned cart
The user has not unsubscribed from receiving abandoned cart emails
Here is an example of what the default email looks like: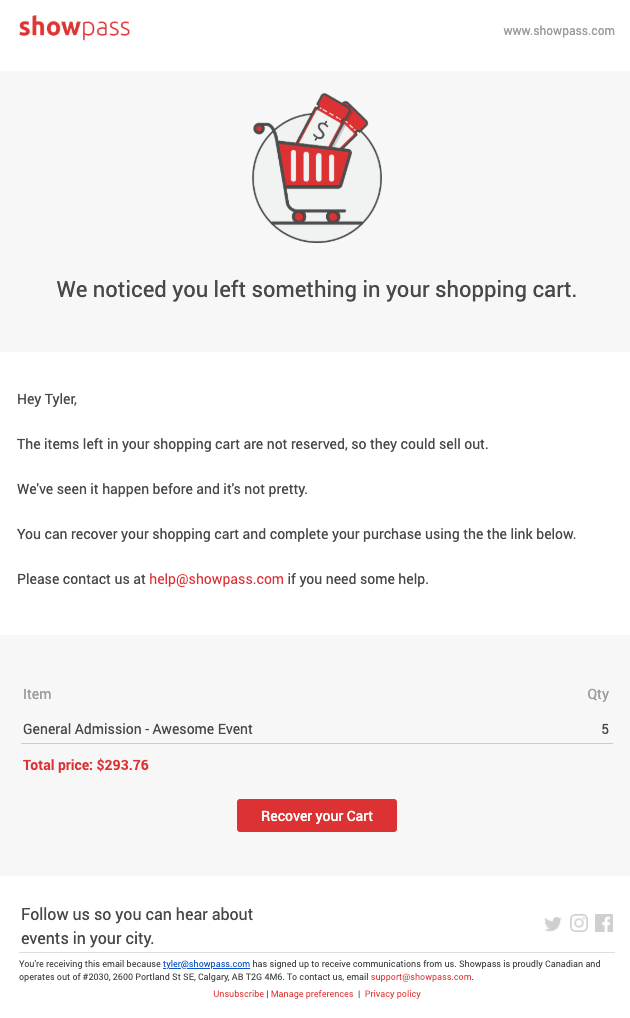 Abandoned Cart Email Analytics
To see your abandoned cart email analytics, you will need to open up your dashboard pop-out menu and select 'Abandoned Carts.'
The top of the page will show how many emails have been sent, how many emails have been opened, how many carts have been recovered, the dollar amount recovered and the recovery rate.

You are also able to apply filters to the analytics by using the menu on the left hand side.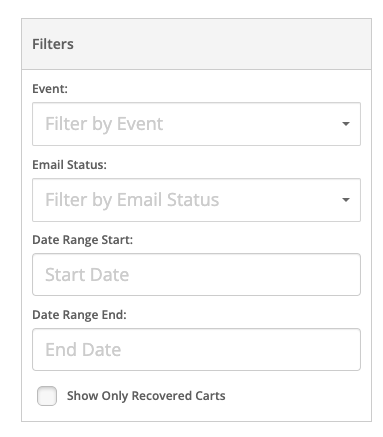 Disabling Abandoned Cart Emails
To disable this feature, you will want to navigate to your dashboard pop-out menu and select 'Organization Info.'

Ensure 'Basic Info' is selected on the left hand side menu.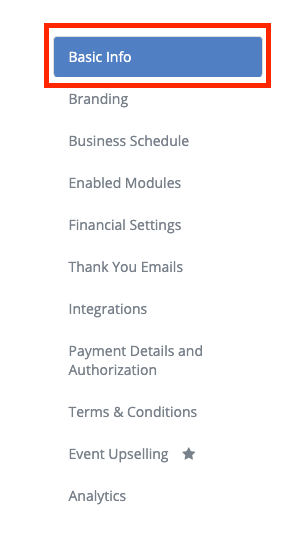 Scroll to the bottom of the page and uncheck the box beside 'Enable Abandoned Cart Emails' and select 'Save Changes.'