This feature allows you to create and book guestlists for specific nights and events. You can also allow customers to book guestlists from your website with our widget.
Creating Guestlists
To start using the guestlist feature, you will first want to make sure you have the module enabled by opening up your dashboard pop-out menu and selecting 'Organization Info.'

You will then want to select 'Enabled Modules' on the left hand side menu.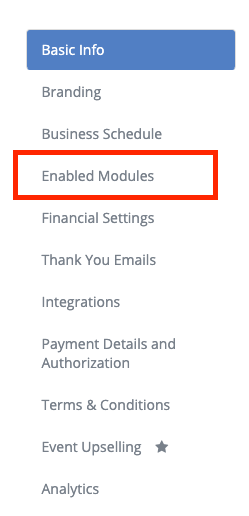 Ensure that the checkbox beside 'Guestlists' is checked off and then click 'Save Changes.'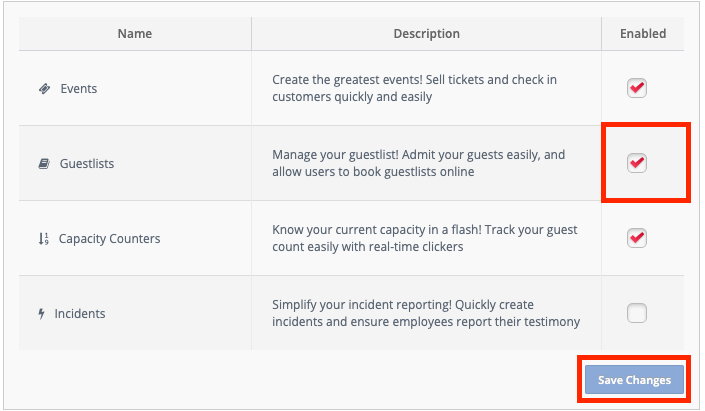 Once enabled, 'Guestlists' will show up on your dashboard pop-out menu and you will be able to select it.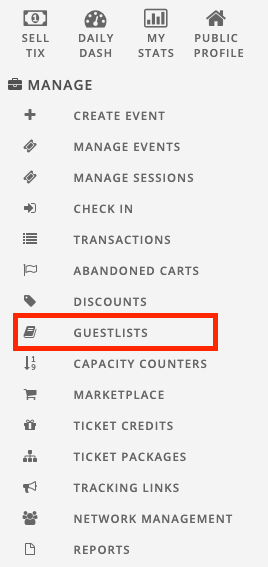 To create a new guestlist, select 'New Guestlist' in the top right hand corner.

You will then be prompted to enter the following information:
Booking Details: How many people will be on the guestlist
Date & Time: The date of the guestlist and the time is starts at
Event: Event the guestlist is for
Table: If there is a table associated with the guestlist
Booked By: Which employee created the gueslist
Personal Info: Info of the person requesting the gueslist
Reason & Details: Reason for the guestlist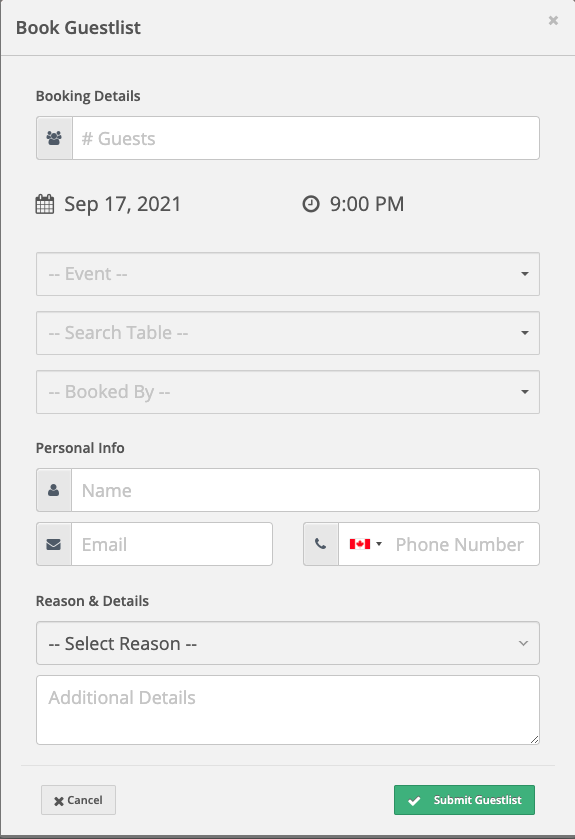 Once the information is filled in, select 'Submit Guestlist.'
The person who signed up for the guestlist will receive an email containing all of the information that they submitted, and letting them know what time their guestlist is good until.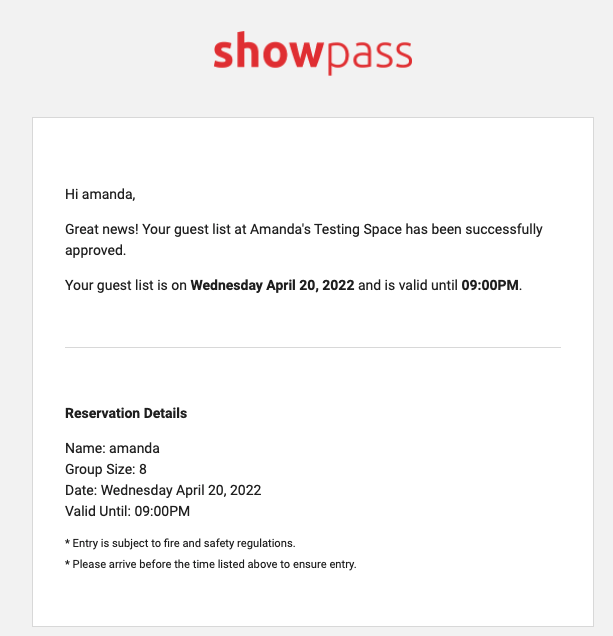 The guestlist will be saved to the date it's for and you can navigate to it by selecting the arrows by the date in the top left hand side.

If you'd like to add the guestlist feature to your website, check out this article!