Reminders
Both Organizers and Group Sales Managers are able to add a team member to conduct group sales.
Be sure to keep the following permission settings in mind when adding employees:
Group Sale Manager: Can see all of the groups that have been made and have current transfers. This employee will have to have this permission enabled in order to initiate group sales in the box office.
Group Sale Distributor: Can only see groups they have been added to.
Adding a Team Member
Under the 'Team' option on the lefthand side, you are able to see and edit your team members for who can complete group sales. Click on the 'Add Team Member' button.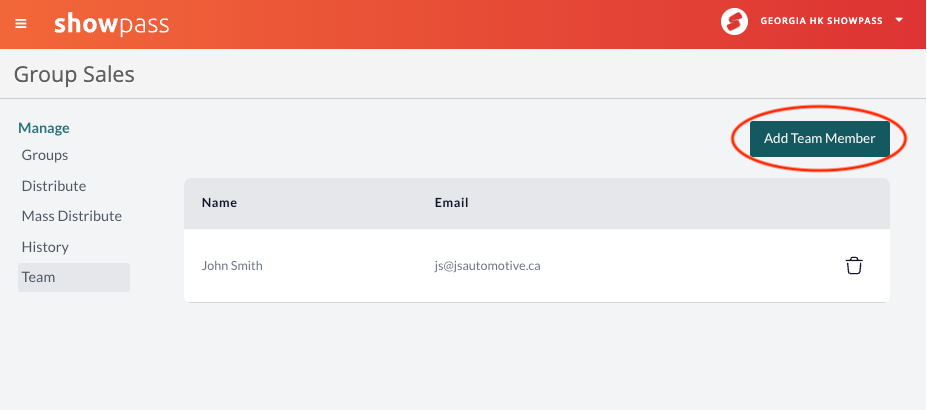 Here you can add team member information. They can also be removed by clicking the garbage can. Be sure to click 'Save' when you are done.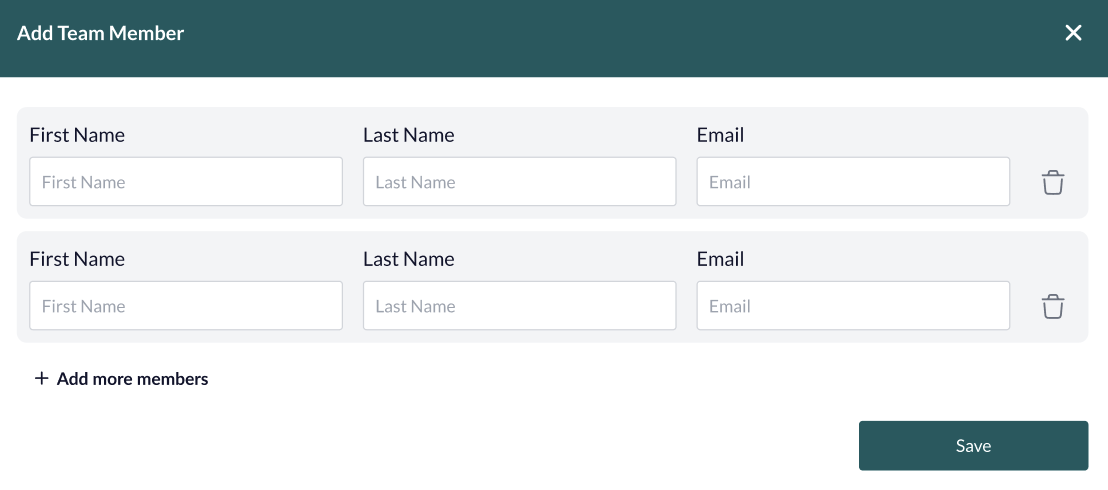 That team member will then appear in the list of team members.