You can now set up taxes on fees right from your Showpass dashboard!
After your Client Success Manager has enabled this feature for you, click the 'Add new custom fee or tax' button in your Financial Settings.

You will be presented with the following display if you already have a
tax rate card
saved.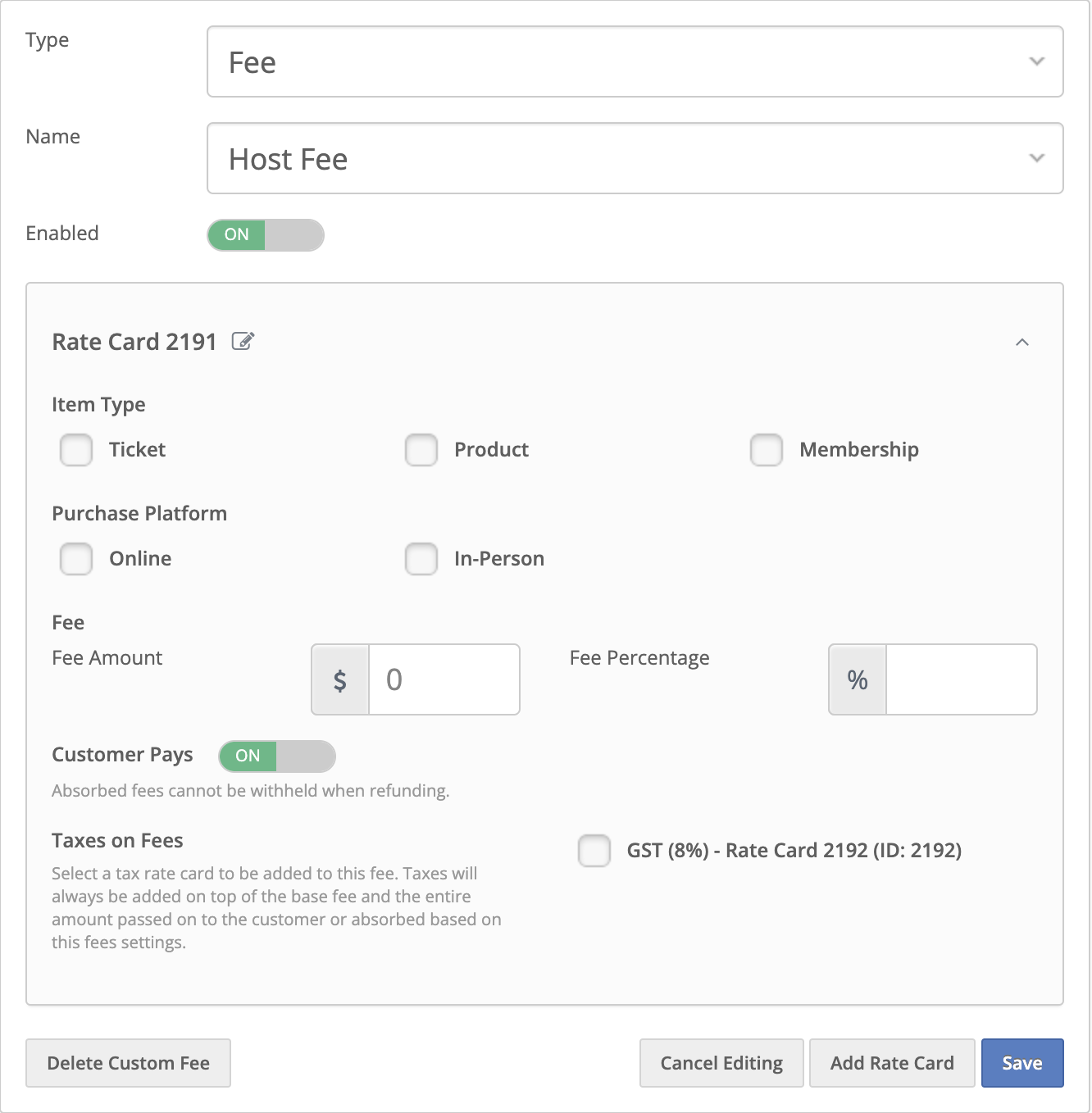 You will need to fill out the rate card information for the fee:
Item Type: Ticket, Product, and/or Membership
Purchase Platform: Online and/or In-Person
Payment Methods: Cash, Card, and/or Other
Fee Amount or Percentage

Toggle the 'Customer Pays' to 'Off' if it is for internal tracking only.
After you have filled in the fee information, select the desired taxes on fees option you wish to add. Remember to click 'Save' when you are ready to go!
Please note the following:
Taxes will always be added on top of the base fee and the entire amount passed on to the customer or absorbed based on this fees settings.
The settings on the original tax rate card don't matter as they always takes the fee settings for application. For example, if the tax is set up for tickets only but it's added to a fee that is for products only, then the tax will also apply in this case regardless of its original setting.