Now that you have been assigned as a distributer and you've claimed your items, it's time to transfer them!
Once you have claimed your items, you will have access to your distribution portal, where you can begin transferring the items by clicking the 'Transfer' button in the top righthand corner.

This will trigger a pop-up to appear, allowing you to add the customer's email and select which tickets, products, or memberships you wish to transfer to them.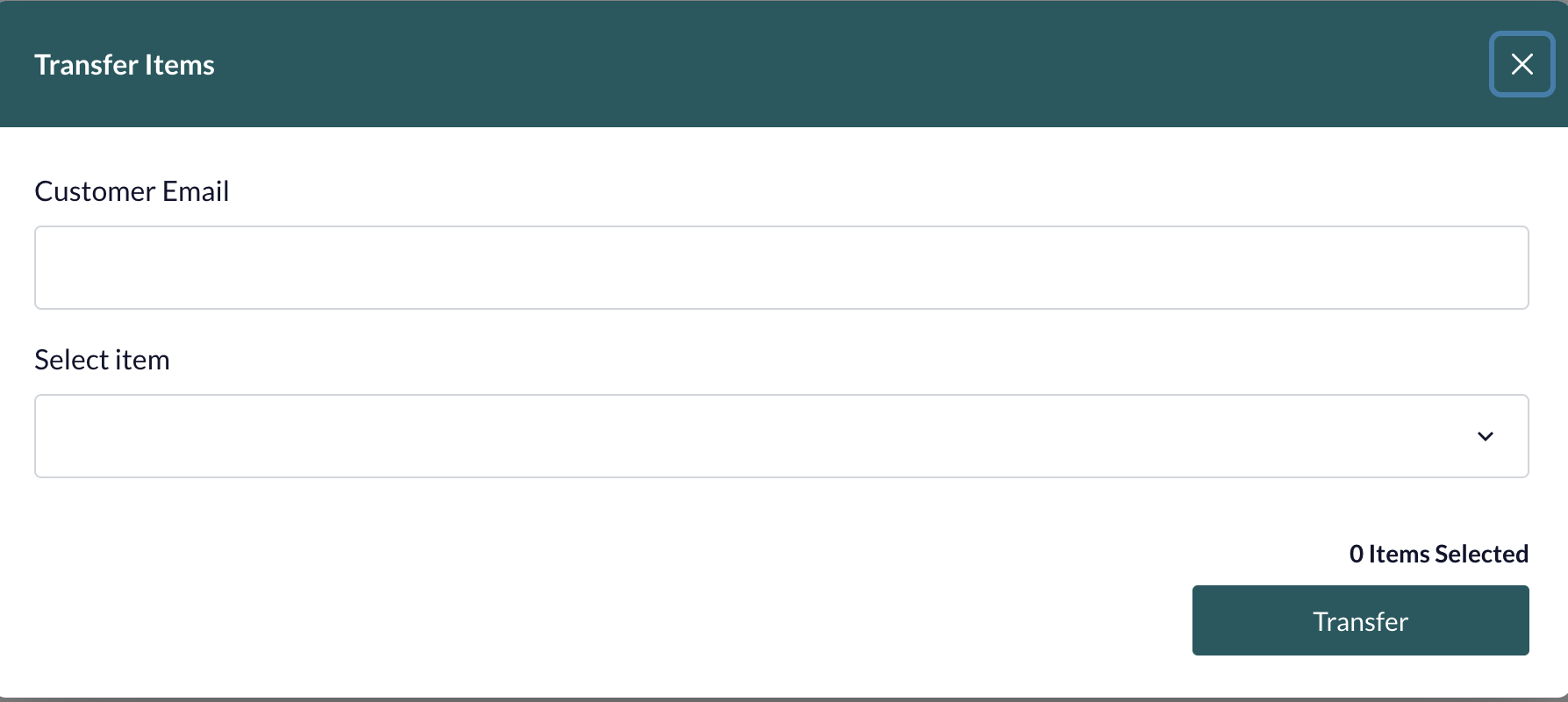 When you click on 'Select item,' you are able to select from a drop-down list of options. Here, you can select the quantity of tickets to send, or remove and select a new ticket type. You are also able to transfer multiple items from different events, preventing the need to complete multiple transfers for each. Click 'Transfer' when ready to move on to the next step.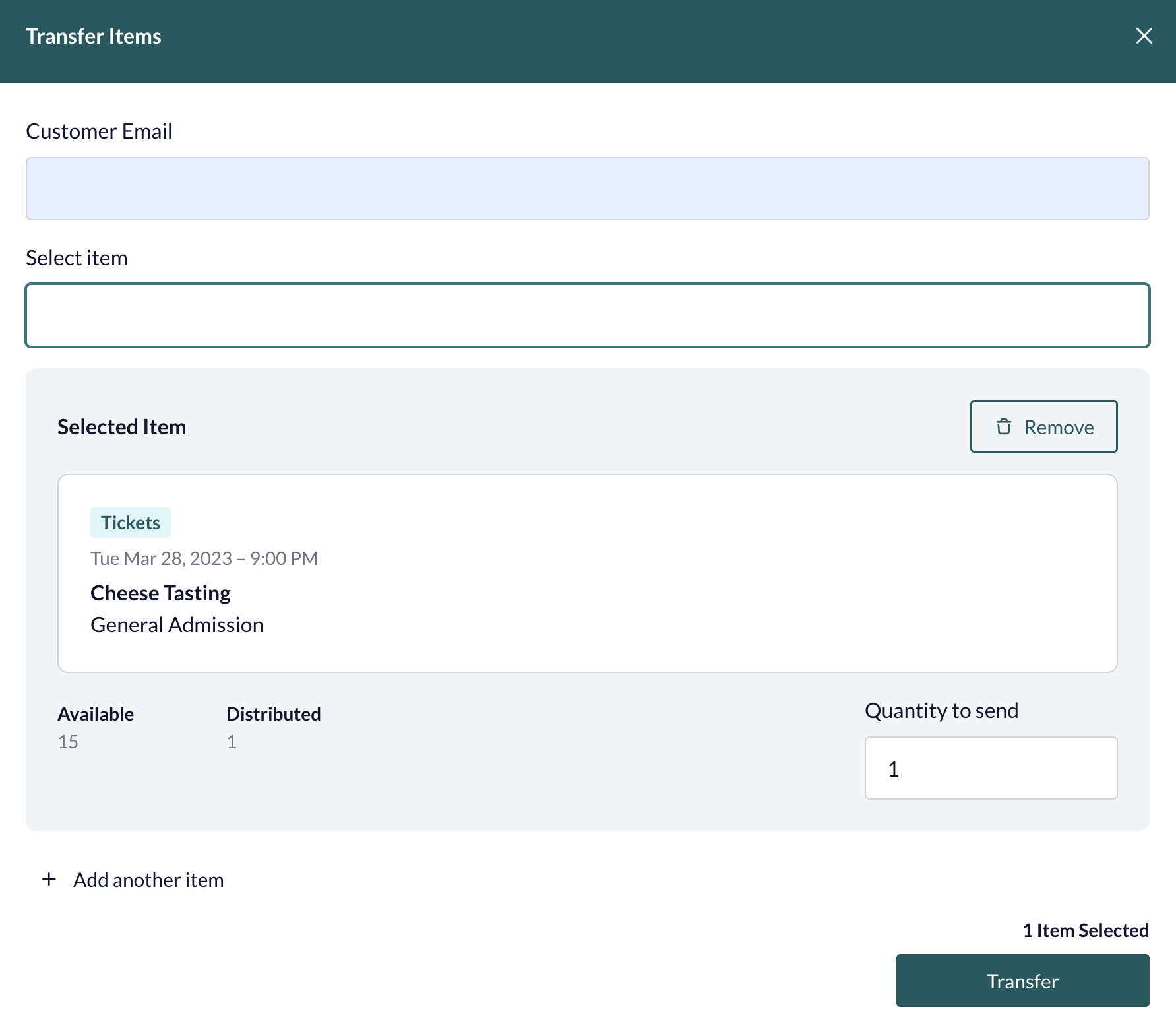 Here you will get a summary of your transfer items prior to submission. Once satisfied, click the 'Confirm Transfer' button to proceed.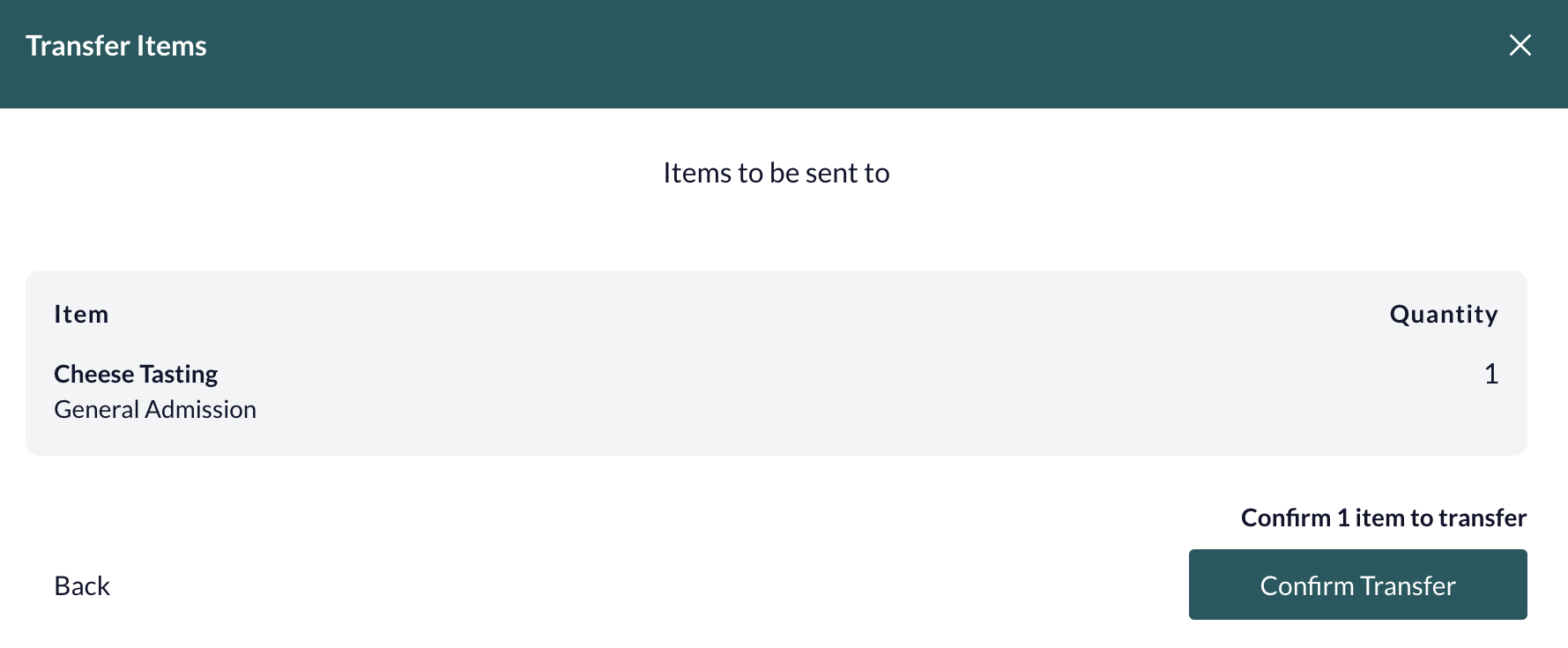 You will then receive a pop-up confirmation that the transfer was successful.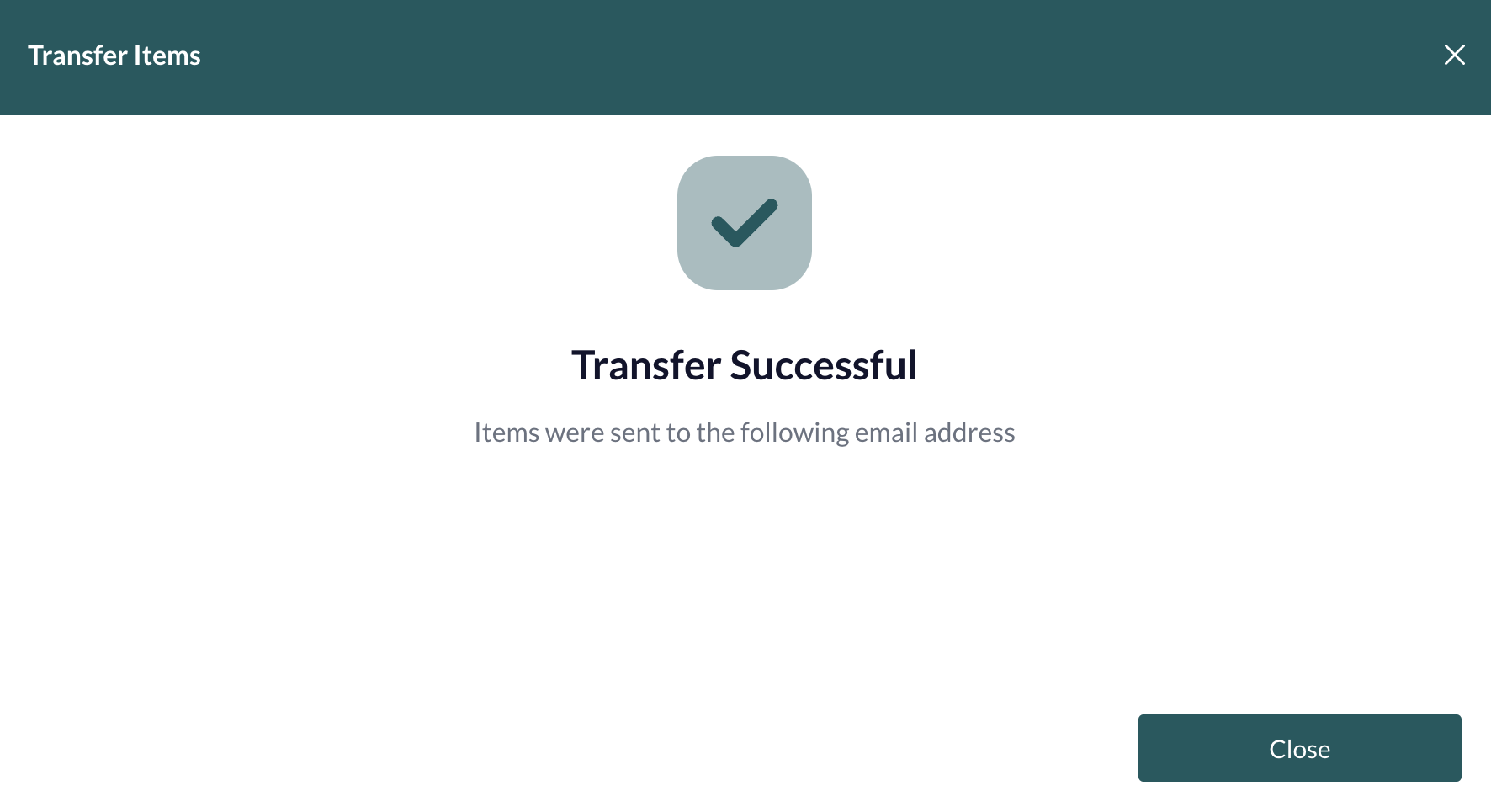 The customer will then receive an email confirmation, and clicking on the link in the email will allow them to confirm the transfer.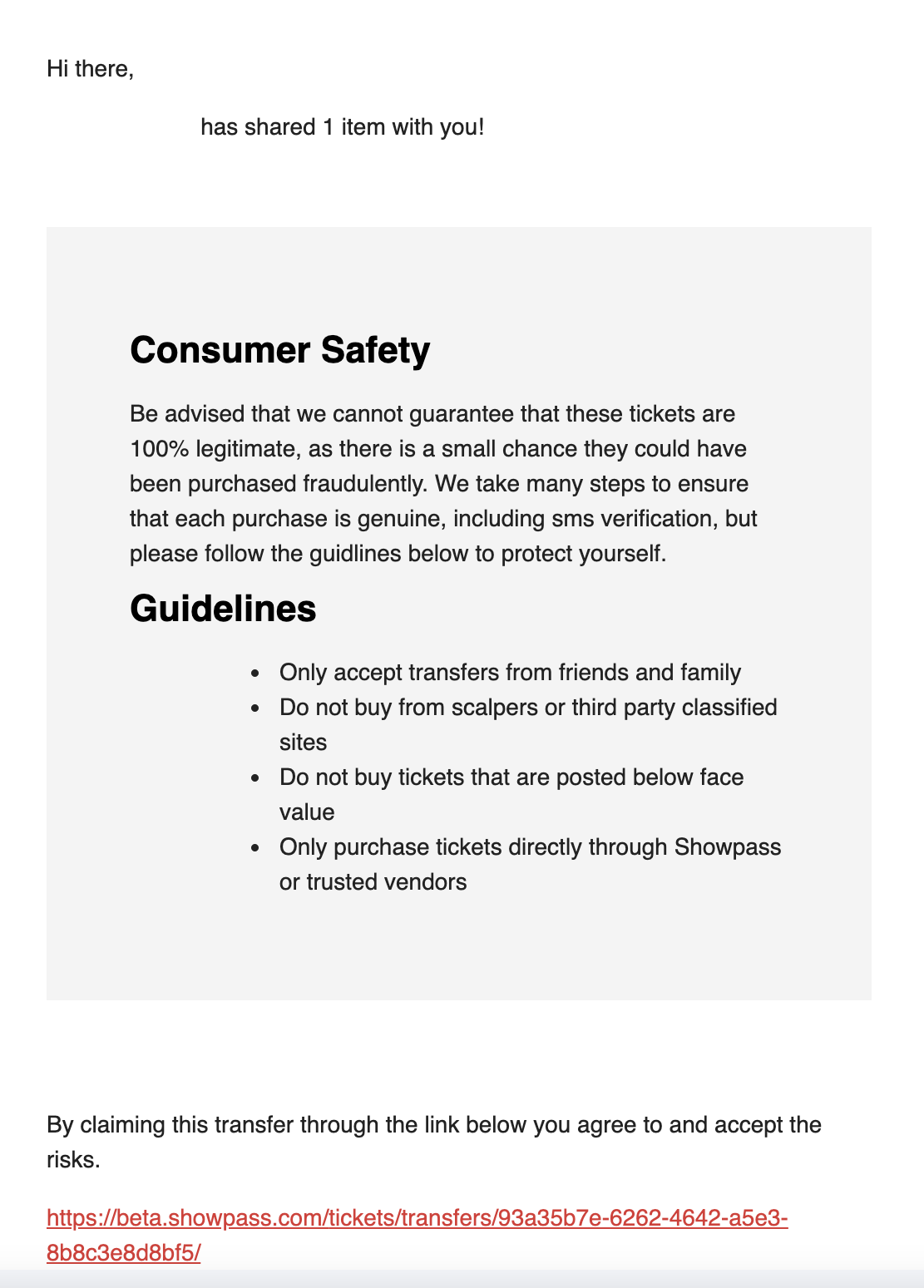 Clicking the 'Confirm Transfer' button will complete the transfer.

This will add the tickets to the customer's 'My Orders' information in their Showpass account, and they will also receive an email confirmation.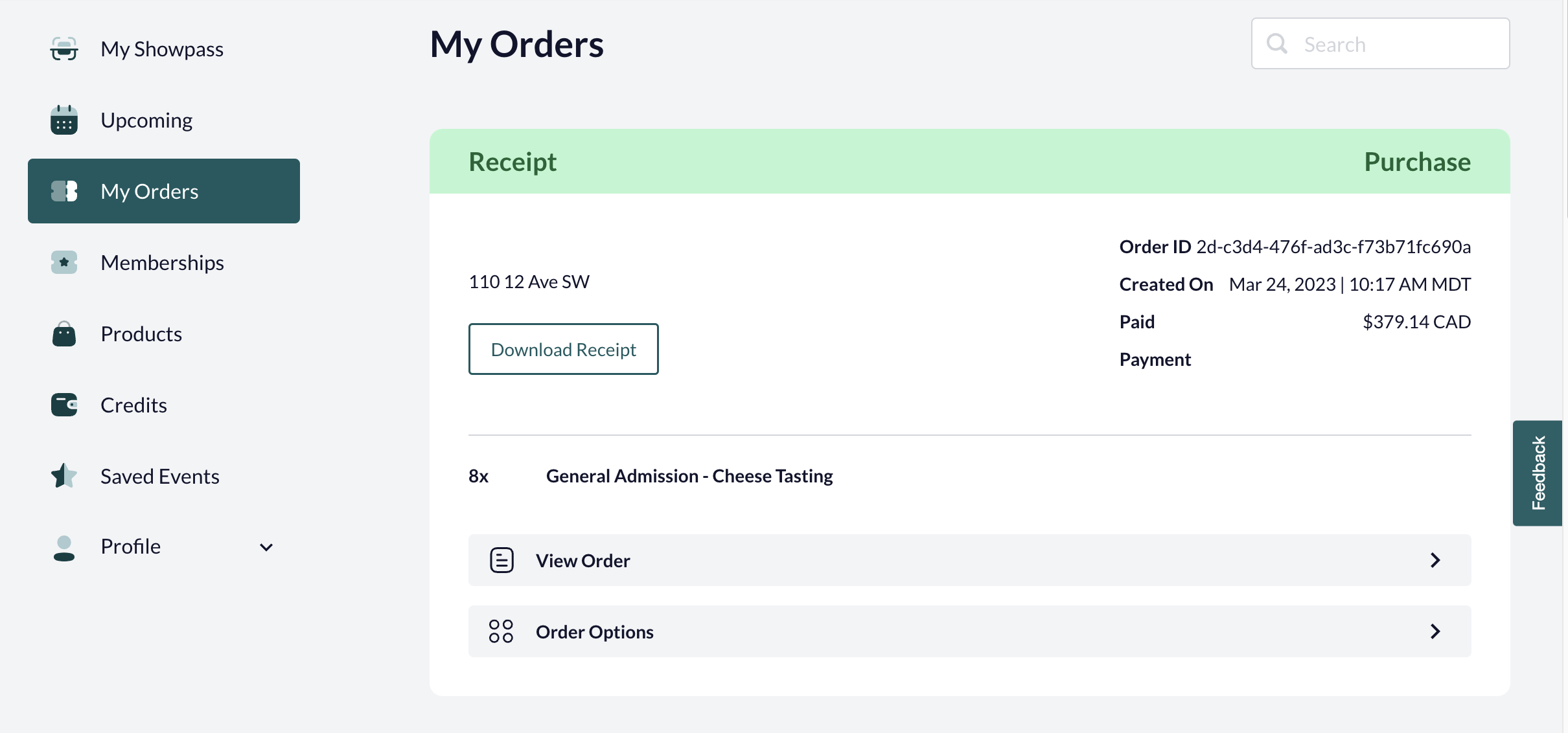 You are able to see the status of your transfers (Confirmed, Pending, Cancelled) by going into the 'History' tab of your Distribution Portal.