Dashboard
After a customer purchases a membership, they can then view that membership in their dashboard.
Membership information can be found by either:
1) Selecting 'Memberships' when clicking on the dropdown menu beside the customer's name in the top right corner
2) Selecting 'Memberships' on the lefthand side menu in the customer profile
Once here, customers will be able to add their membership pass to their Apple or Google Wallet. The QR Code for the membership is also found here, and can be used to be scanned into events. Alternatively, you can scan in using the
Universal QR Code
.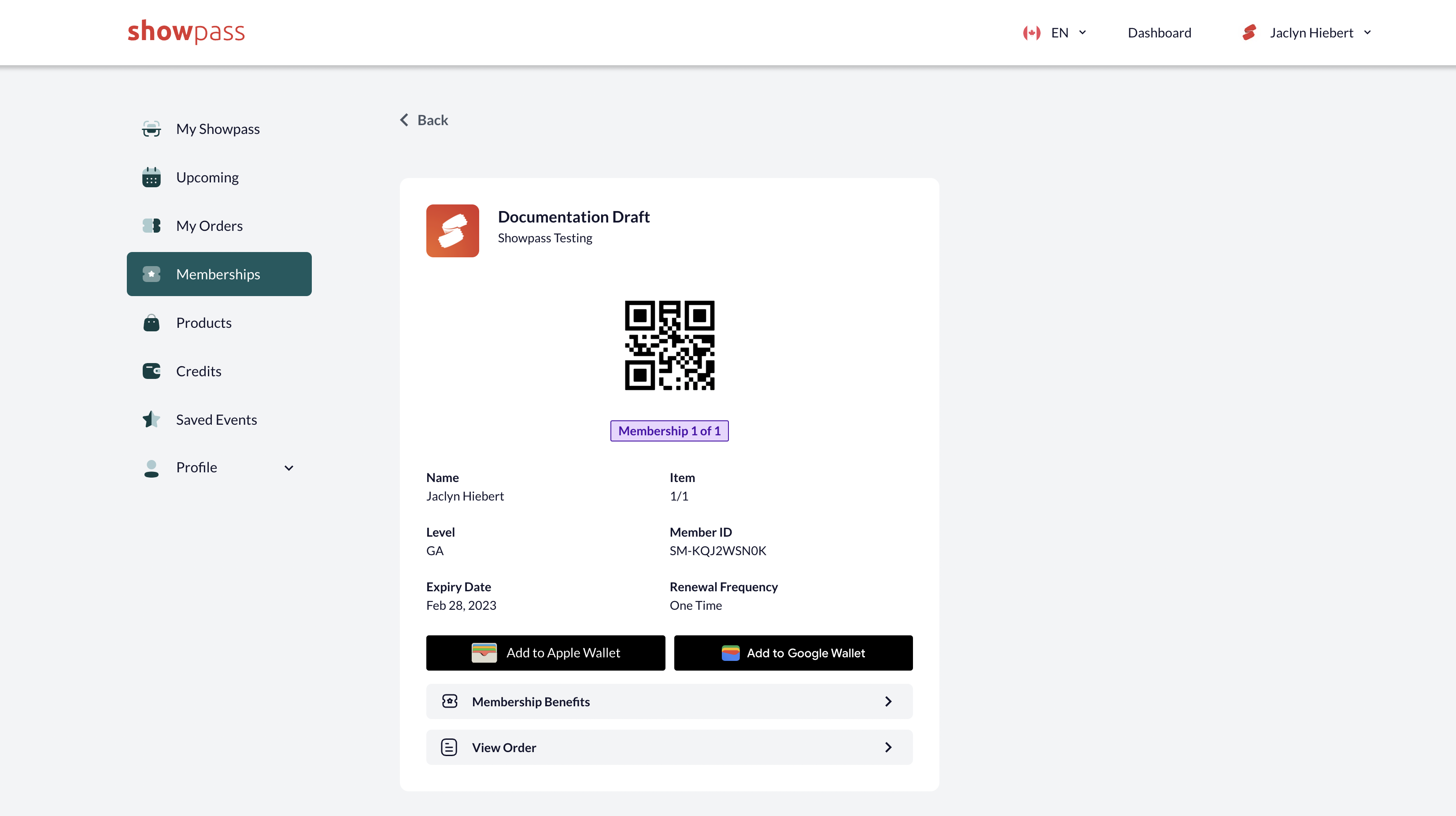 This information page also lists the following membership details:
Name associated with the membership
Membership level
Member ID
Membership expiry date
Renewal Frequency
Membership Benefits
By selecting 'Membership Benefits,' you are then able to toggle between information related to used and unused benefits associated with your membership.
Renewing Benefits
If your membership has a set renewal frequency, then a green 'Renew Membership' button will appear. This will redirect you to checkout in order to renew your membership. This feature is allows you to start the process of renewing your membership directly from your account for ease of access.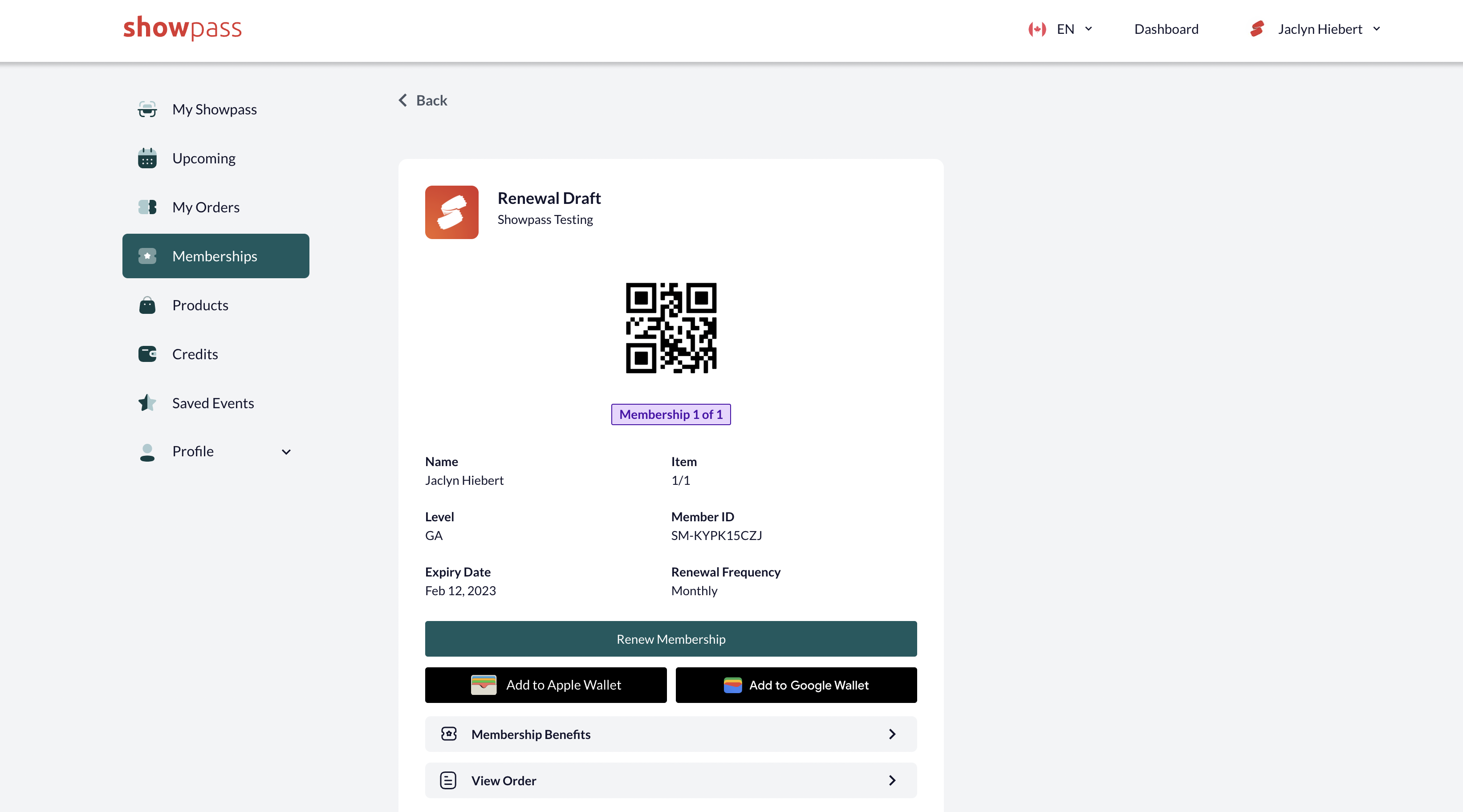 When clicking this 'Renew Membership' button, the following popup will appear: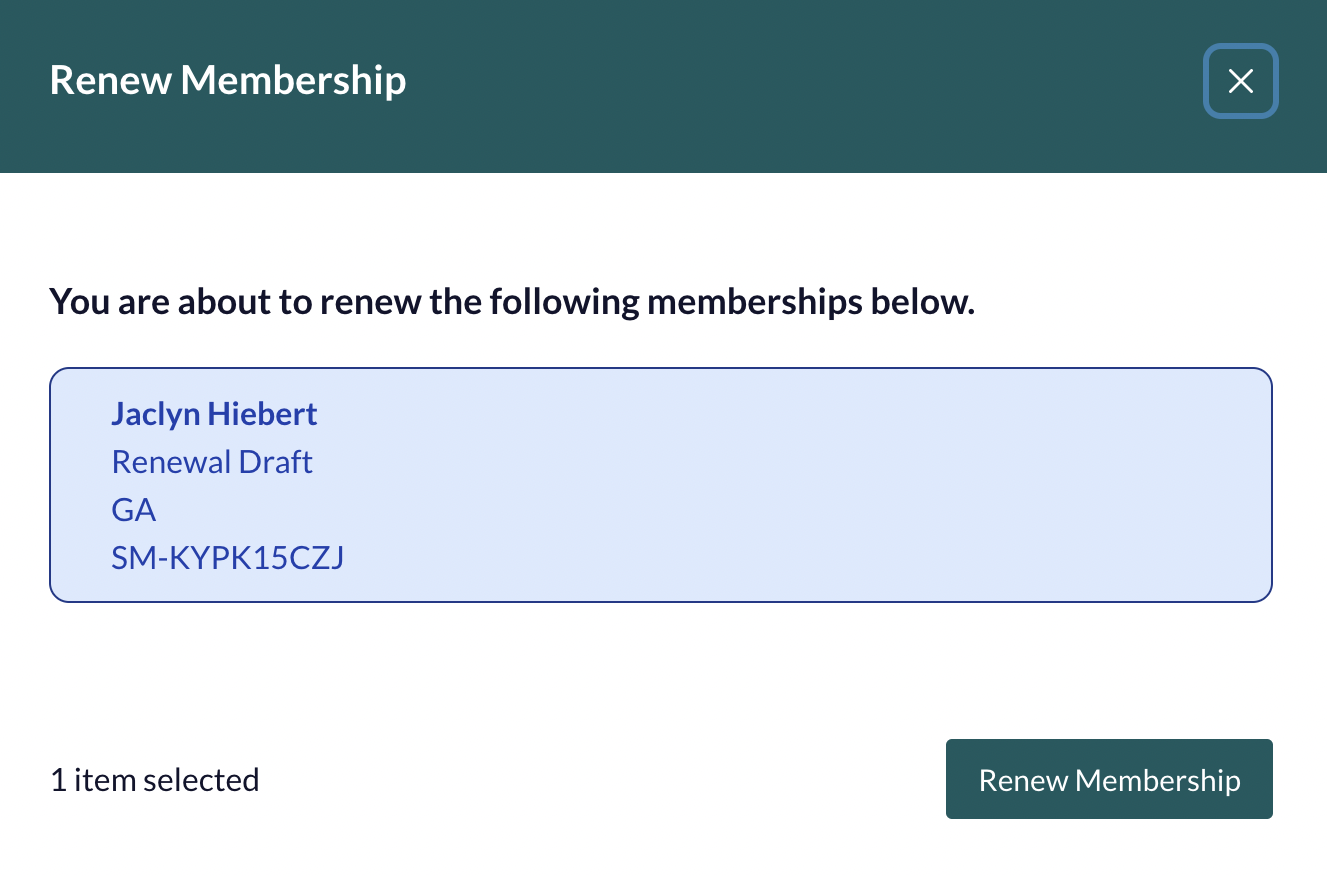 By clicking 'Renew Membership,' you will be taken to the checkout page to process your transaction.