Customers are now able to purchase memberships on a new detail page!
Viewing Membership Information
After selecting a membership to purchase, customers will see one of two interfaces.
1) Original Interface
The original interface (see below) will be visible for the next 1-2 months.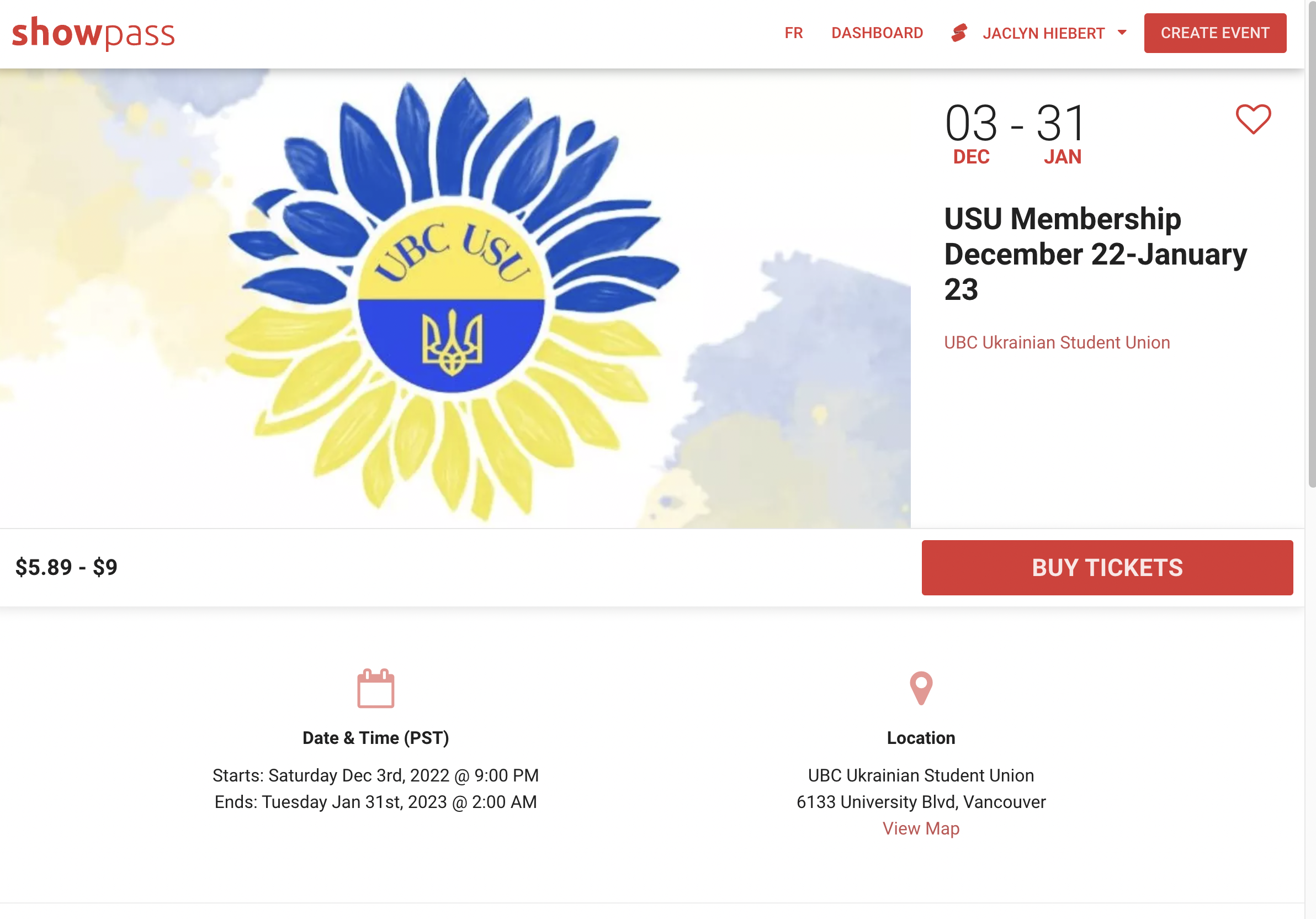 When selecting 'Buy Tickets,' the following popup will appear: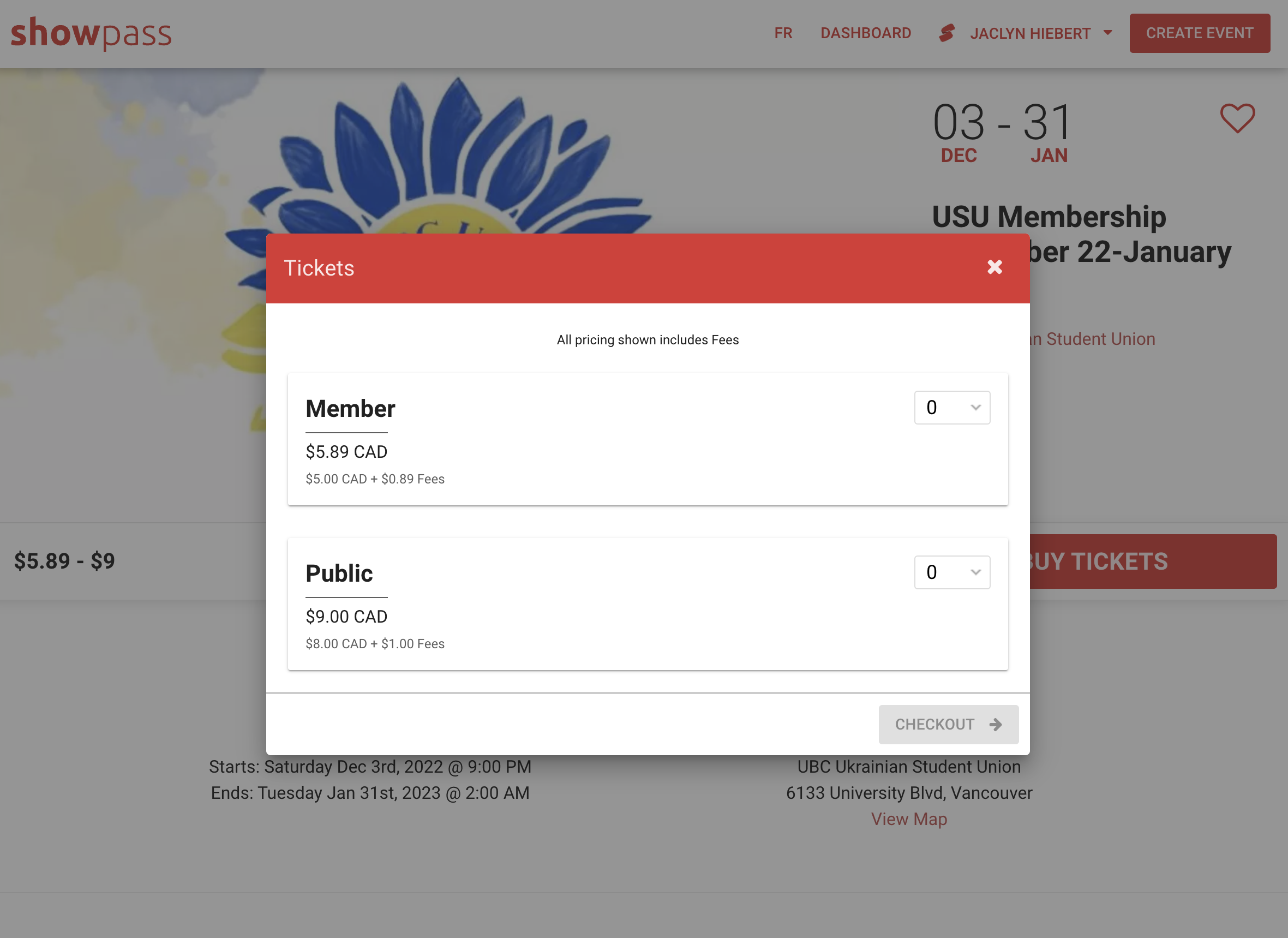 After selecting the quantity of memberships desired, click 'Checkout' to continue to the payment process (more on this below).
2) New Interface
The new interface will appear like the following: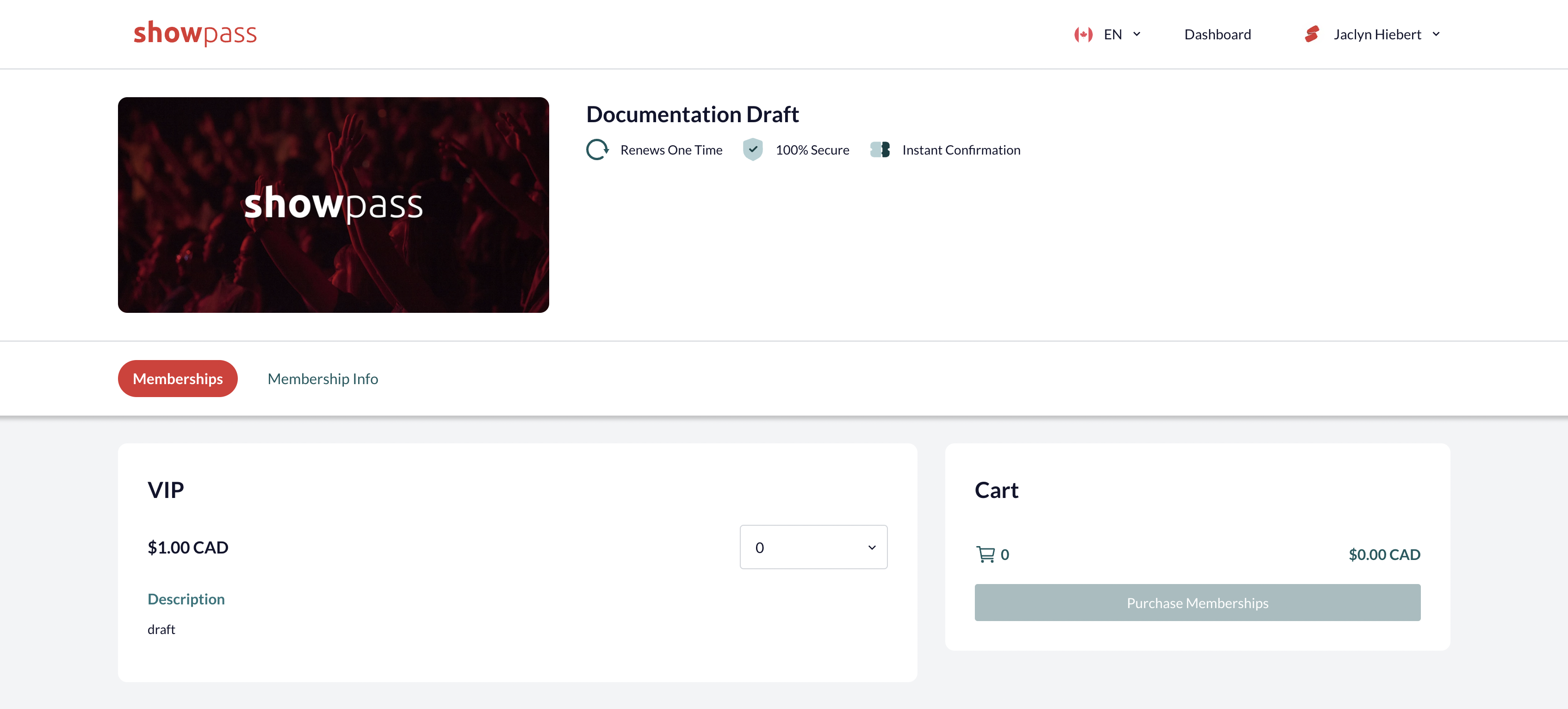 Membership Info
When you select the 'Membership Info' tab, the following information is available for viewing: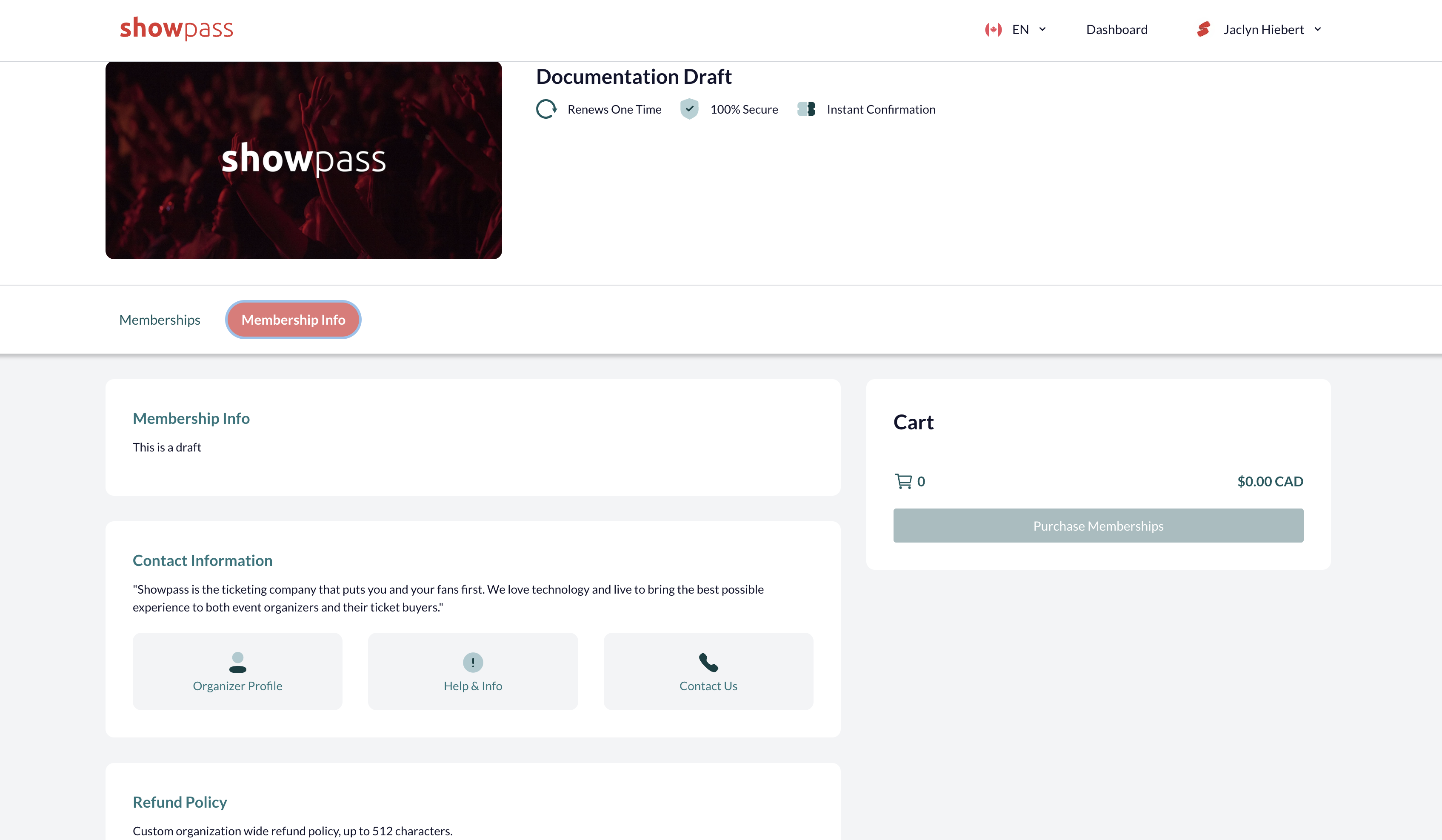 Selecting 'Organizer Profile' will take you to the Organizer's profile page.
Selecting 'Help & Info' will present the following popup: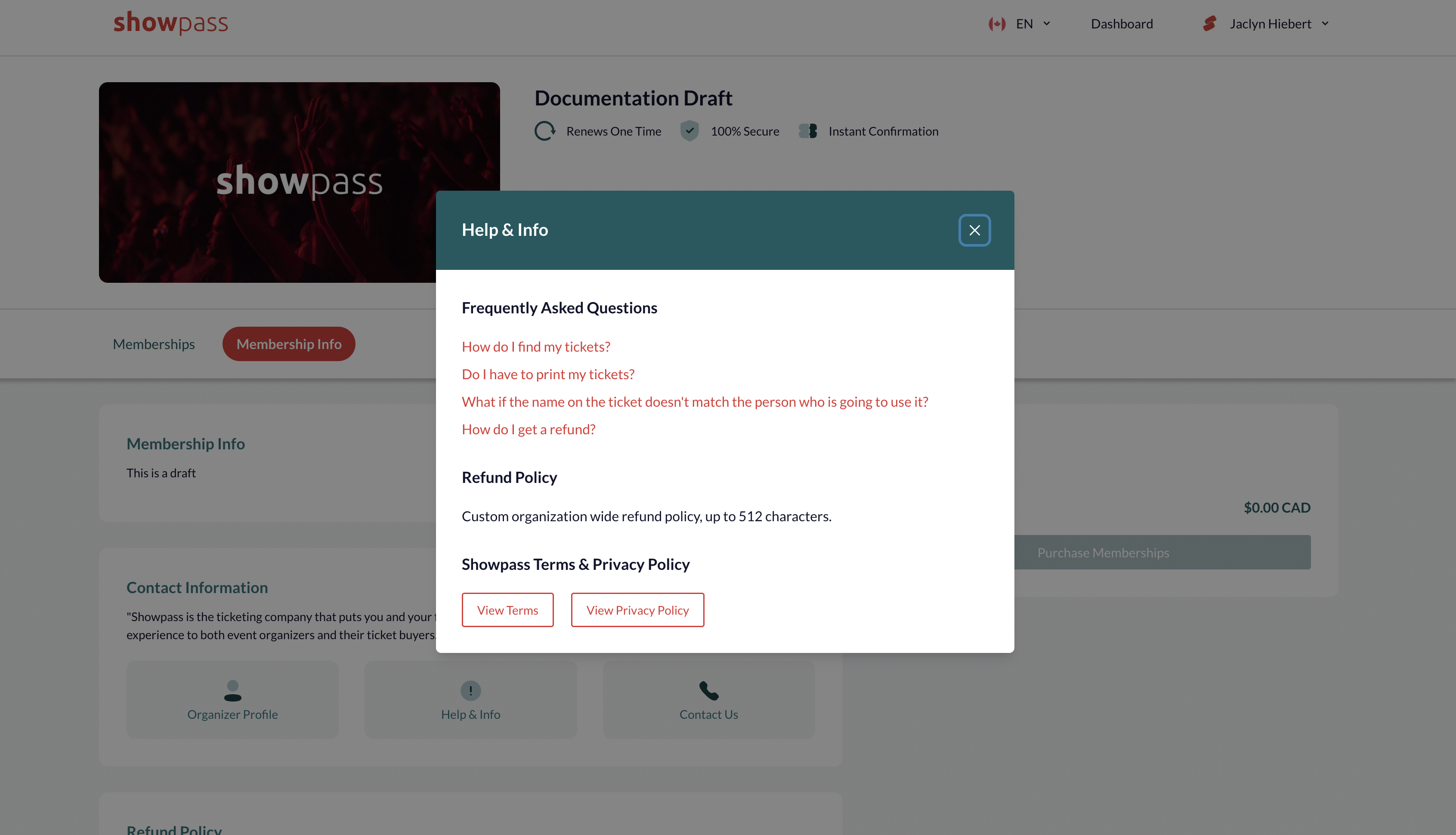 Selecting 'Contact Us' will present the following popup:
Purchasing
While on the 'Memberships' tab, customers can select their desired number of memberships, and then select 'Purchase Memberships.'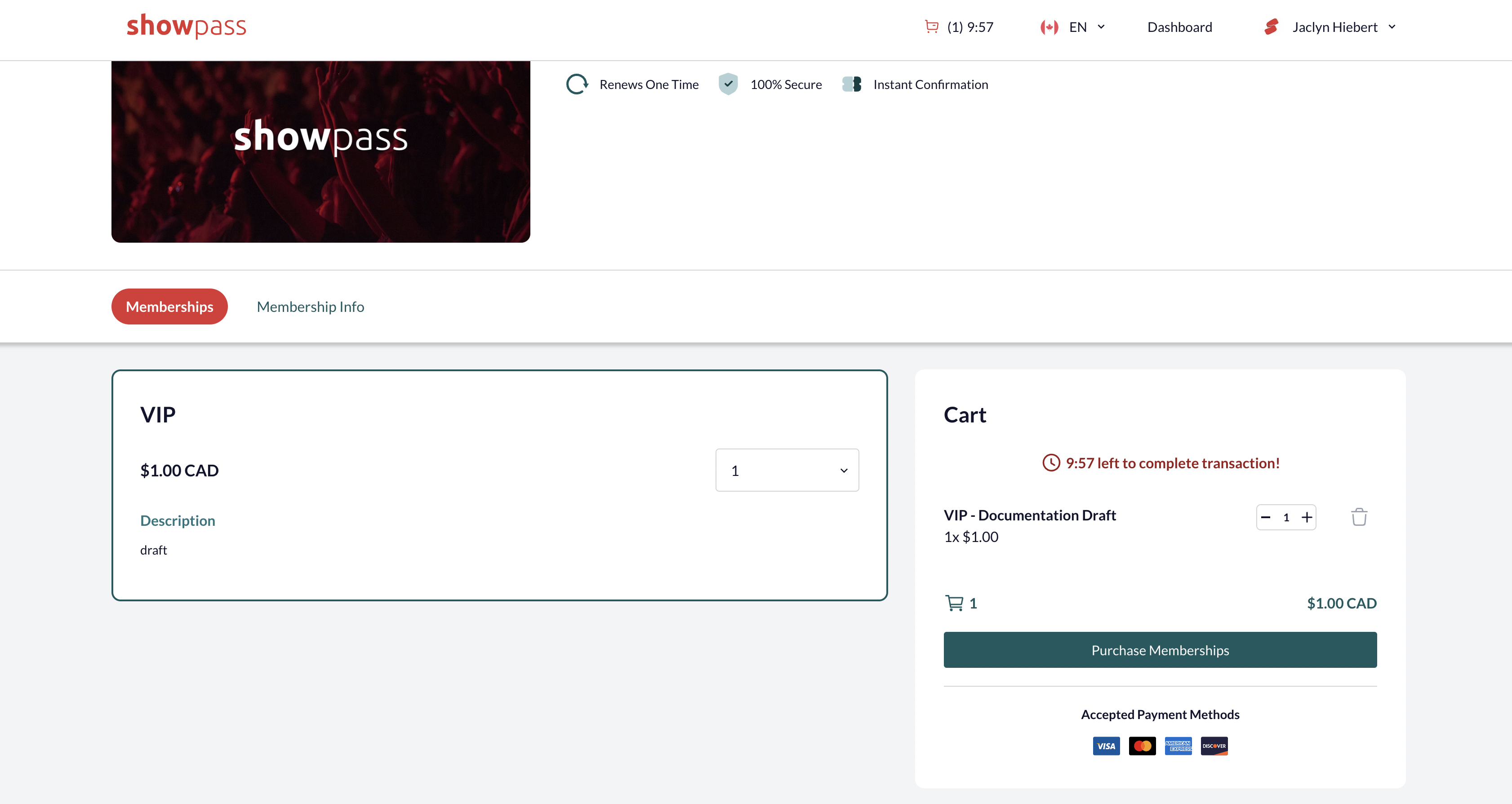 Purchasing Memberships
Step 1:
After going through either the original or new interfaces, customers will be presented with the following page: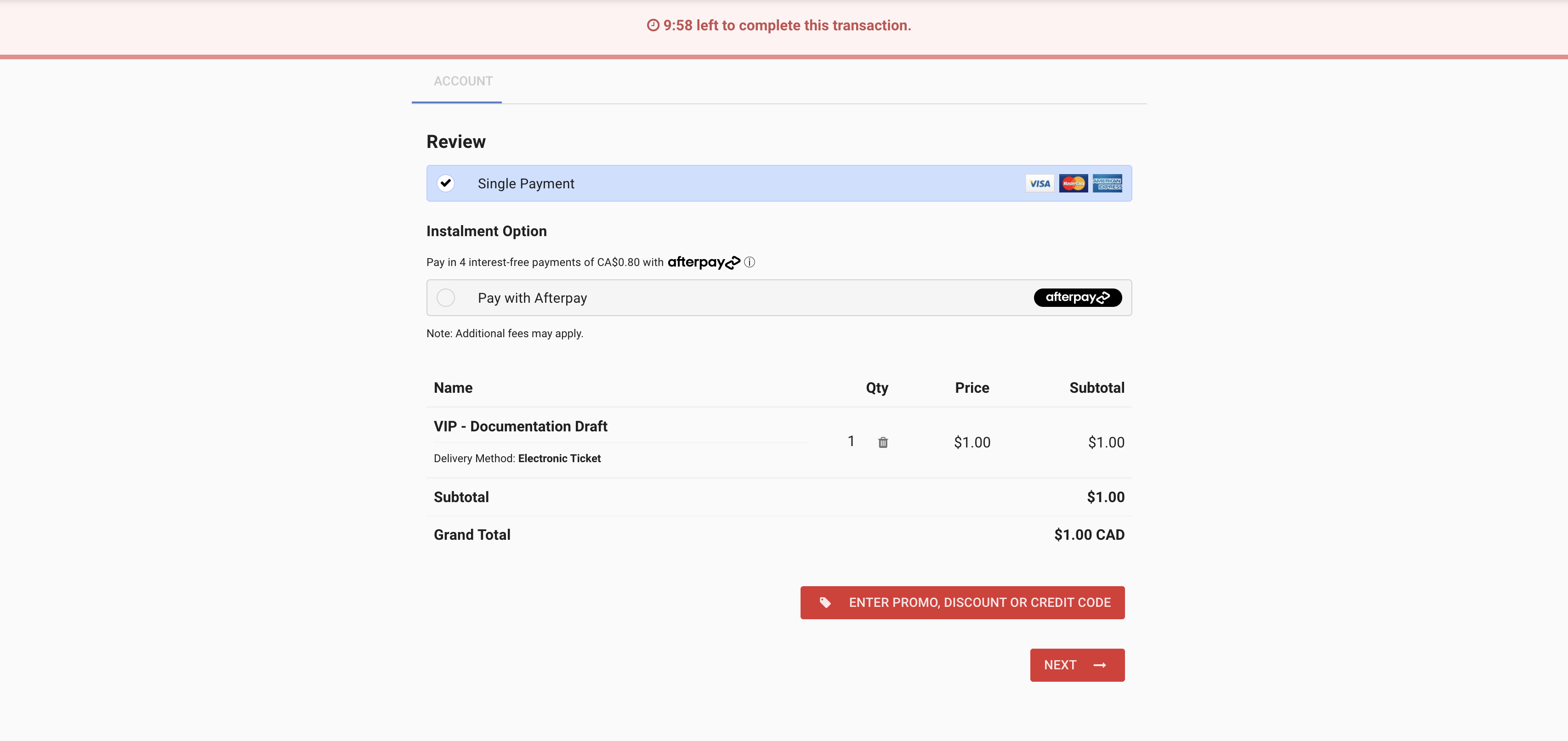 It is here that promo, discount, or credit codes can be added.
Customers can select either:
1) Single Payment
2) Pay with Afterpay
When satisfied, customers will click 'Next.'
Step 2:
Customers will then input the information of the one purchasing the membership(s).
Please note: The purchaser info does not need to match the membership info.
When completed, customers will click 'Next.'
Step 3:
Customers will then add the membership information.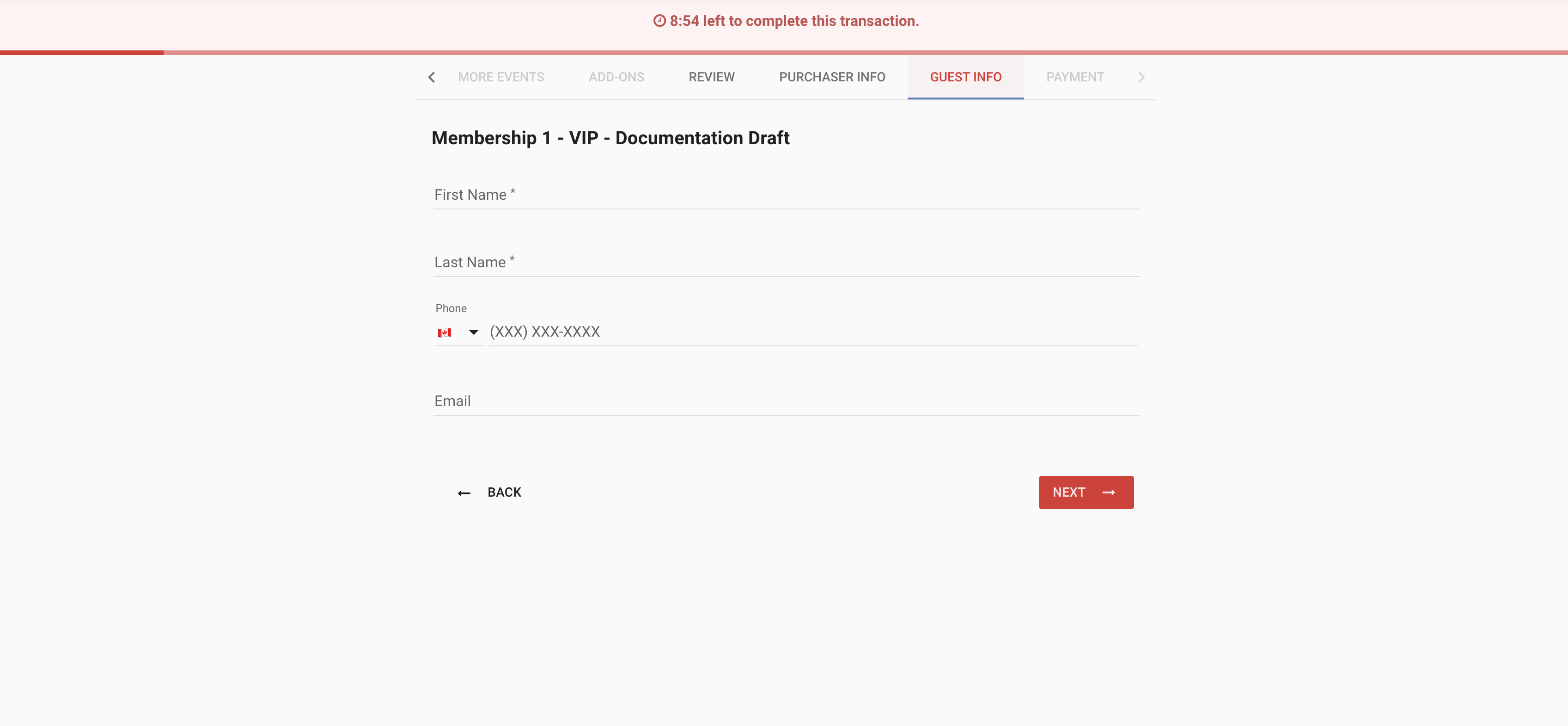 Step 4:
Next, customers will input their payment information.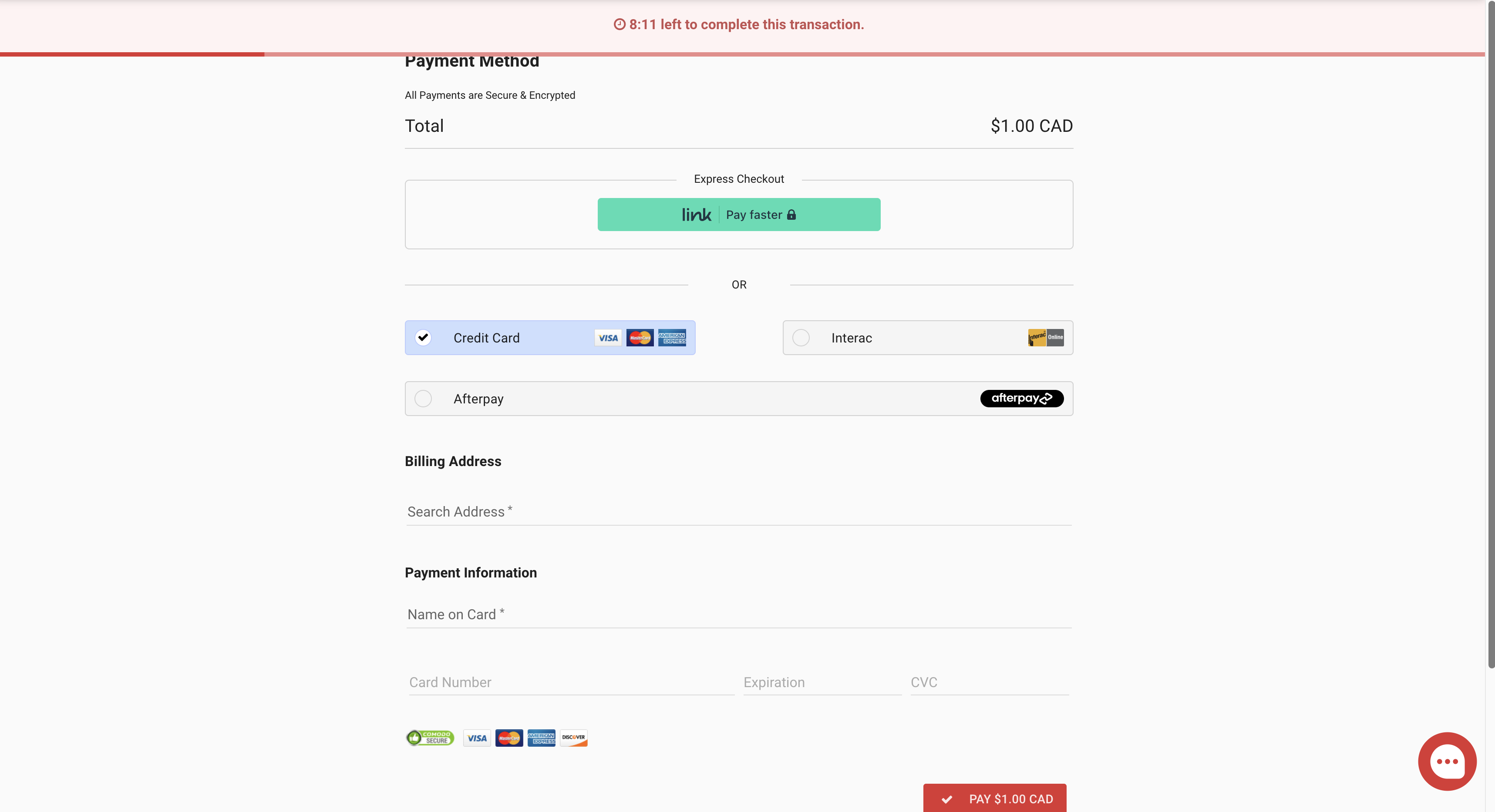 Single Payment
If 'Single Payment' was selected in Step 1, then the 'Credit Card' option will be auto-selected. You can change your preference here with the following options:
Link
Credit Card
Interac
Afterpay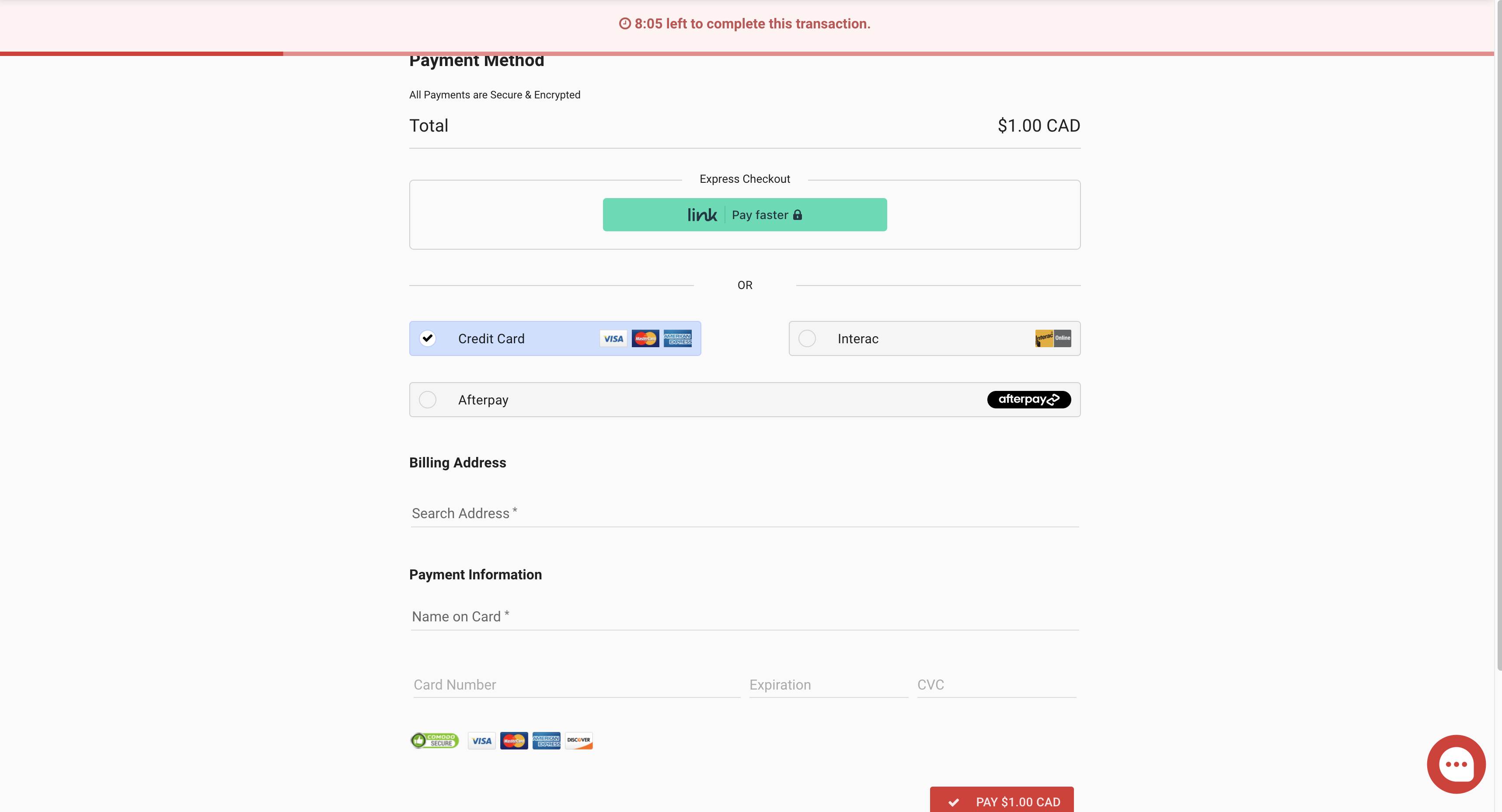 Afterpay
If 'Afterpay' was selected in Step 1, then the 'Afterpay' option will be auto-selected.

Step 5:
After selecting your payment preference, you will then add in your 'Billing Address' and, after clicking the red 'Pay' button, you will complete the payment.
Step 6:
Upon completing the payment, the customer will receive an email confirmation with their membership information. This information, including their membership barcode, can also be viewed in their Showpass account dashboard.