Once you have purchased Ticket Credits, you will be able to redeem them on the events specified using the code you received in your confirmation email.
Using Ticket Credits
Once you have purchased your Ticket Credits, you will receive a confirmation e-mail that contains the credit code you need in order to redeem them.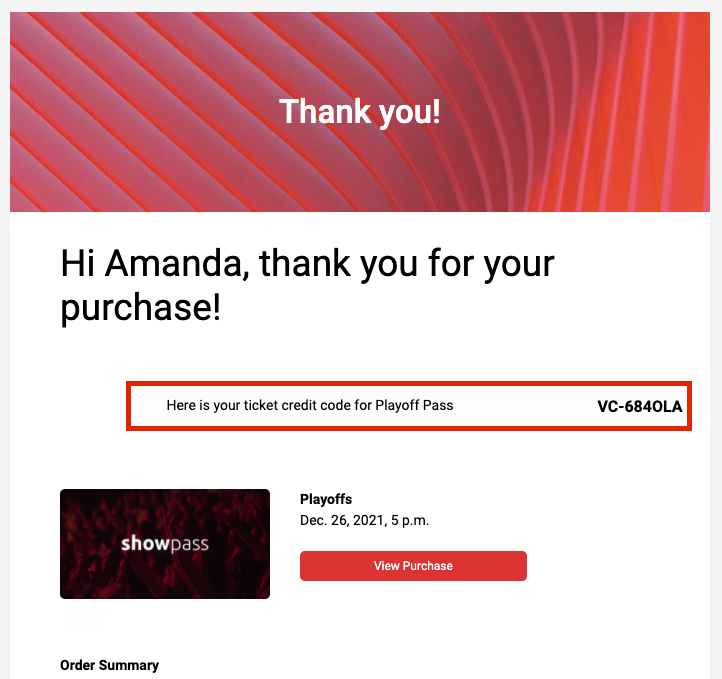 Go to the event that you would like to redeem your credit for, select your tickets, and proceed to the checkout page where the credit code should automatically apply itself to your purchase (as long as you are logged into your Showpass account).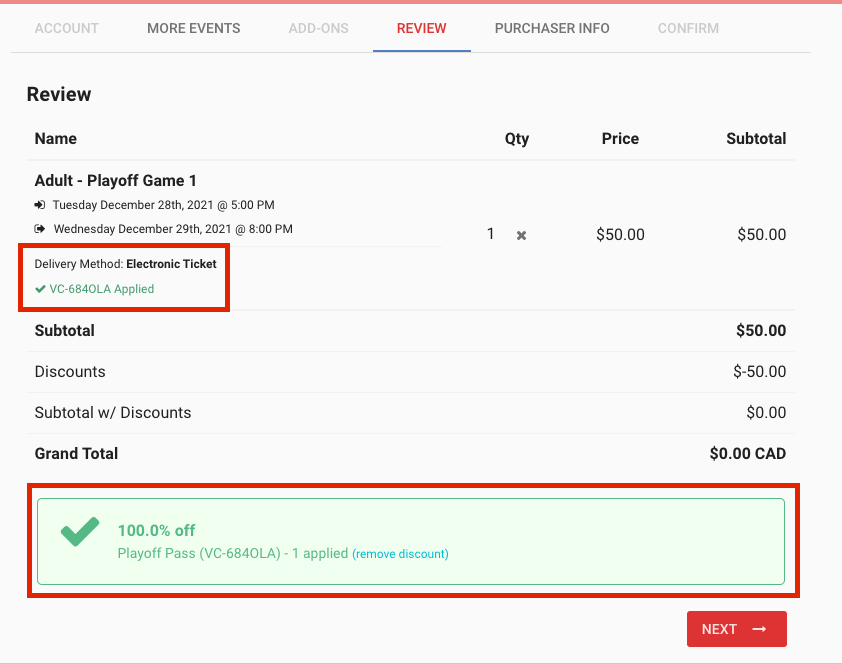 If the code isn't automatically applied, you may need to select which credit you would like to apply like the following.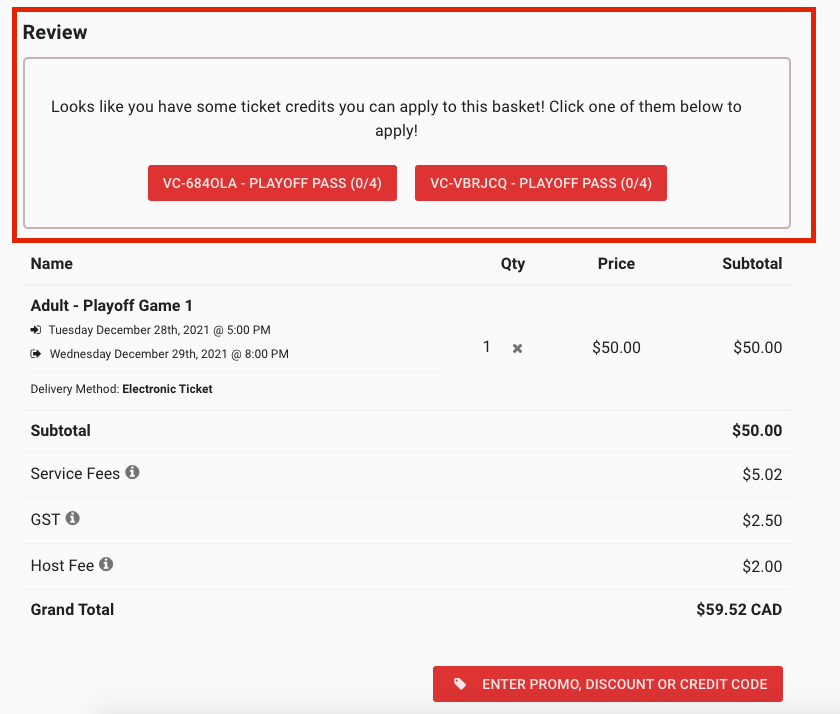 The last option if the code doesn't automatically apply, is to apply it manually by selecting 'Enter Promo, Discount Or Credit Code.' The reason your code isn't applying is because you either aren't logged in, or you have already purchased using the credit code as a guest.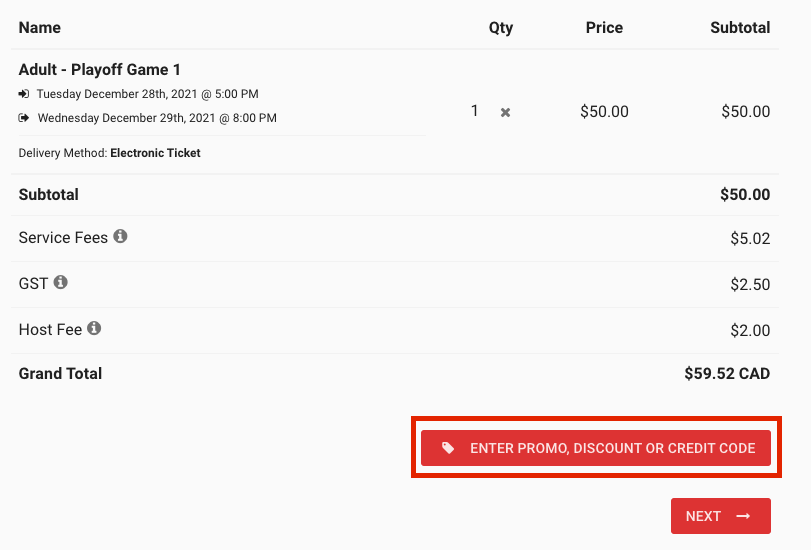 A box will appear where you can manually enter the credit code from the e-mail you received.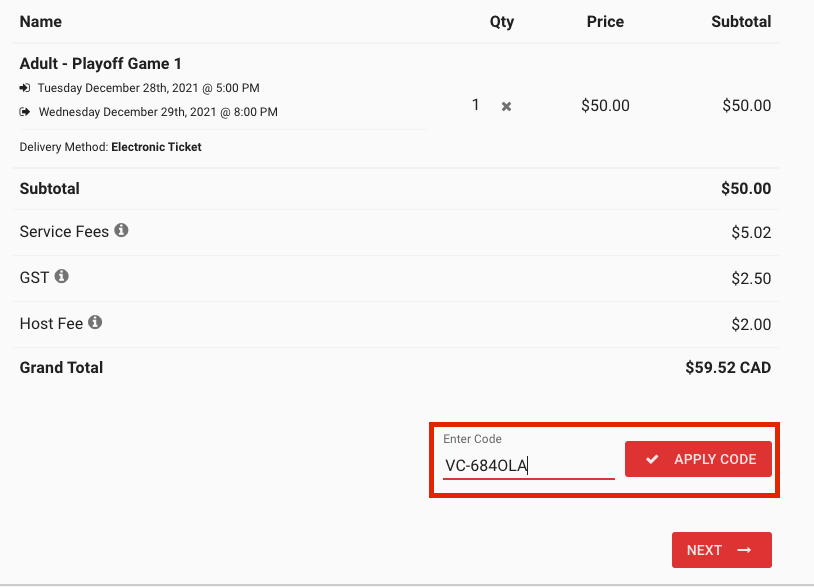 Once you complete your purchase, you can continue to use your credit until all of the uses are complete.