Easily Exchange tickets for alternate days for select events.
Please note this option will only be available if the event organizer has enabled it on their account.
To exchange your tickets for an alternate date or time, head over to https://www.showpass.com/user/invoices/ where you may be prompted to login if you aren't already.
Once logged in, select "Exchange Tickets"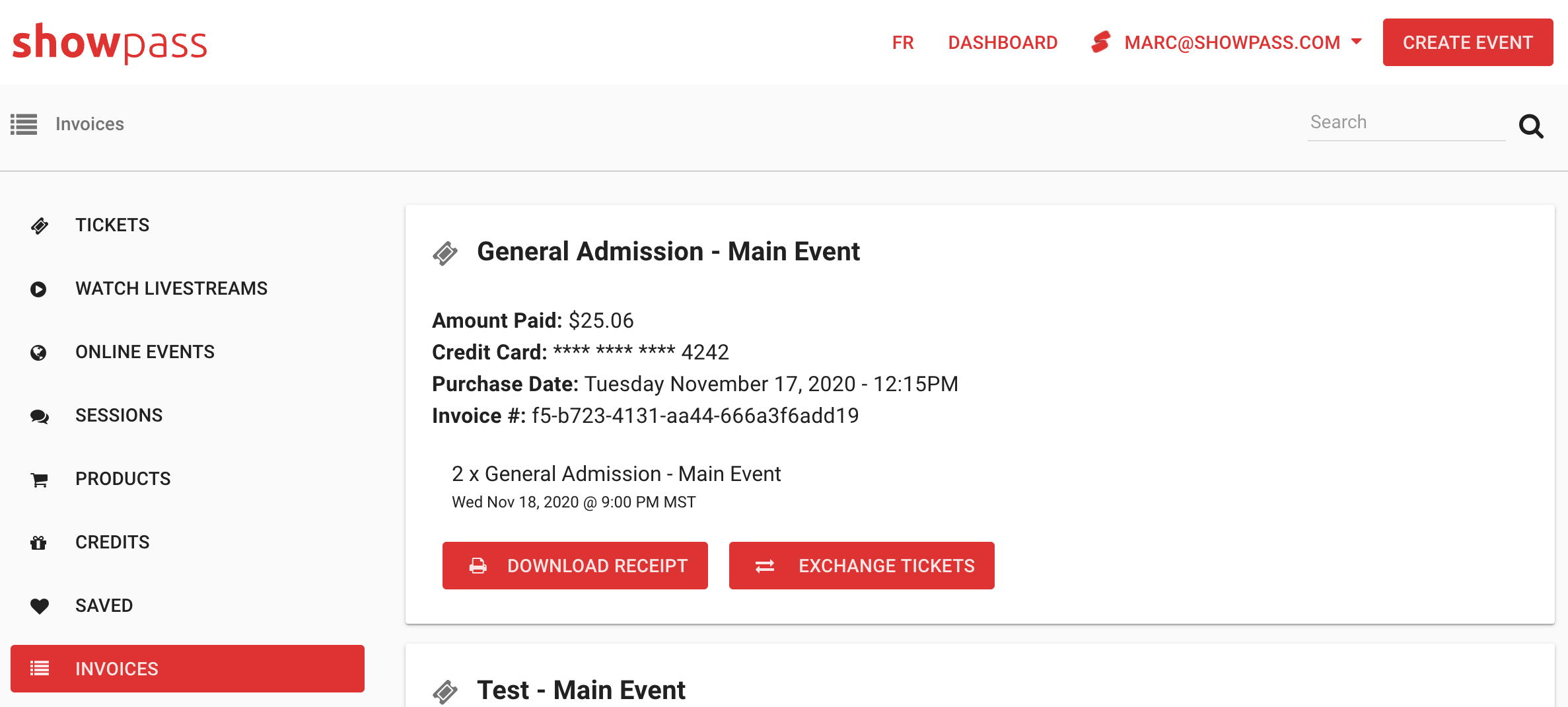 From here you will be prompted with a confirmation dialog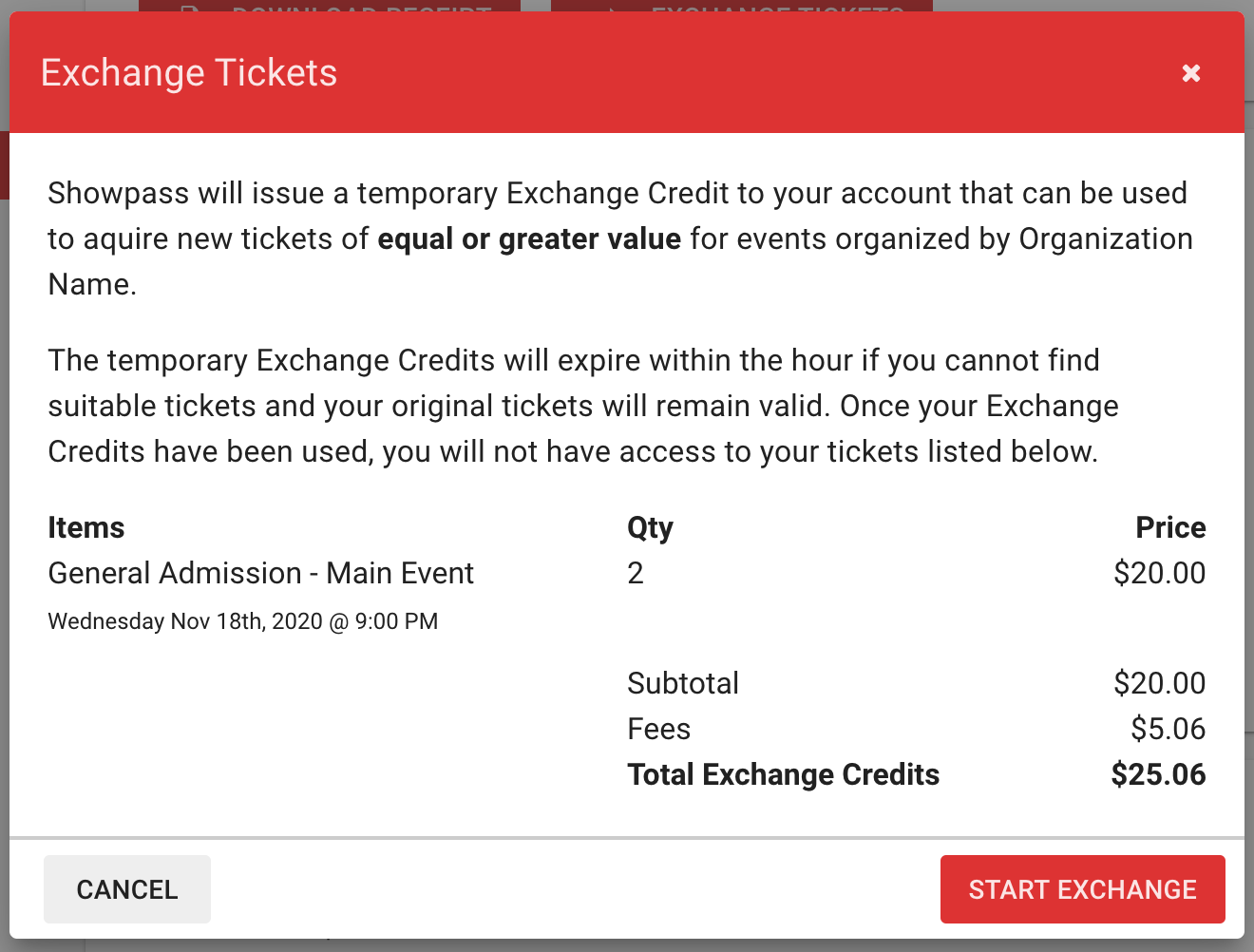 Select "Start Exchange".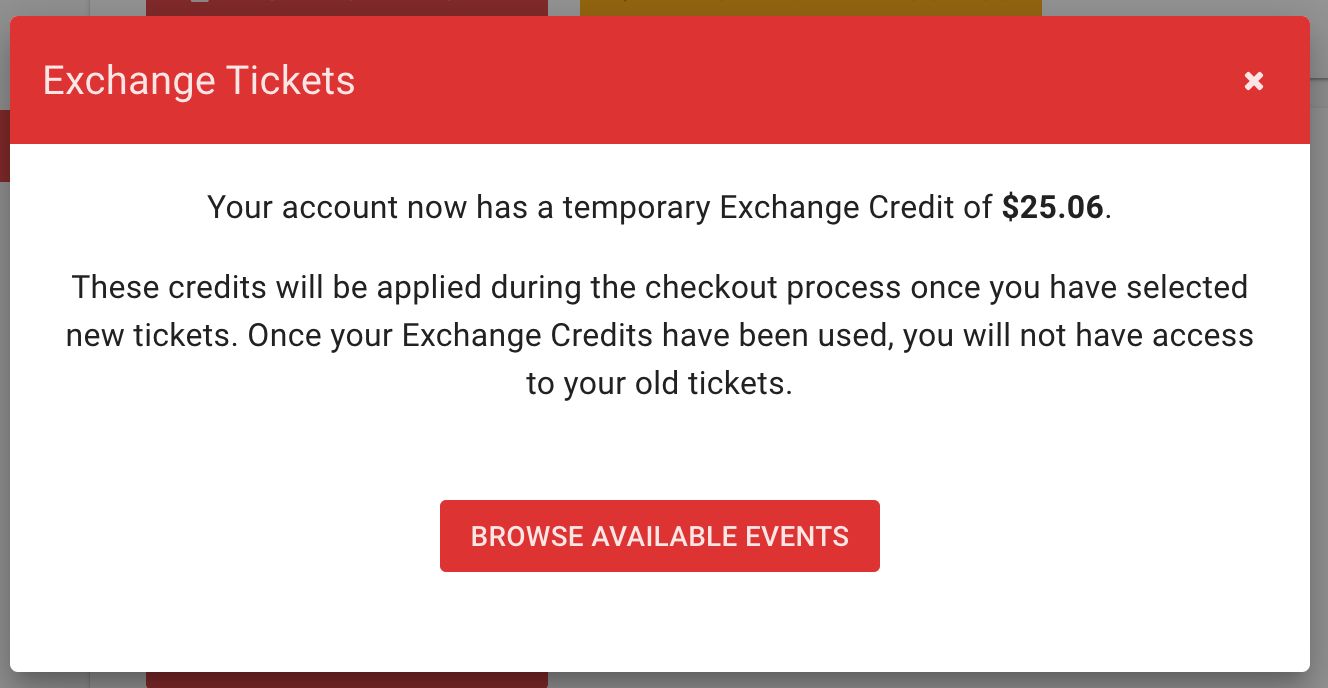 Once the exchange has been started, you will receive confirmation of the temporary exchange credit on your account.
You will have 1 hour to use the temporary exchange credits
If not used within the hour then the exchange credits are expired, and the tickets are left untouched
Once the exchange credit is used on a new transaction the old tickets are void
Select "Browse Available Events" and you will be redirected to the Organization Profile page where you can browse and select a new event and tickets.
During this time, you
will also have a banner letting you know of the credits available on your account.

Once you have selected your NEW tickets, review your order to ensure the credit amount has been auto-applied to the transaction. If it hasn't, simply click the "APPLY EXCHANGE CREDIT" button to apple the credit.
This step is crucial - if the credit is not applied you will still be charged for the transaction.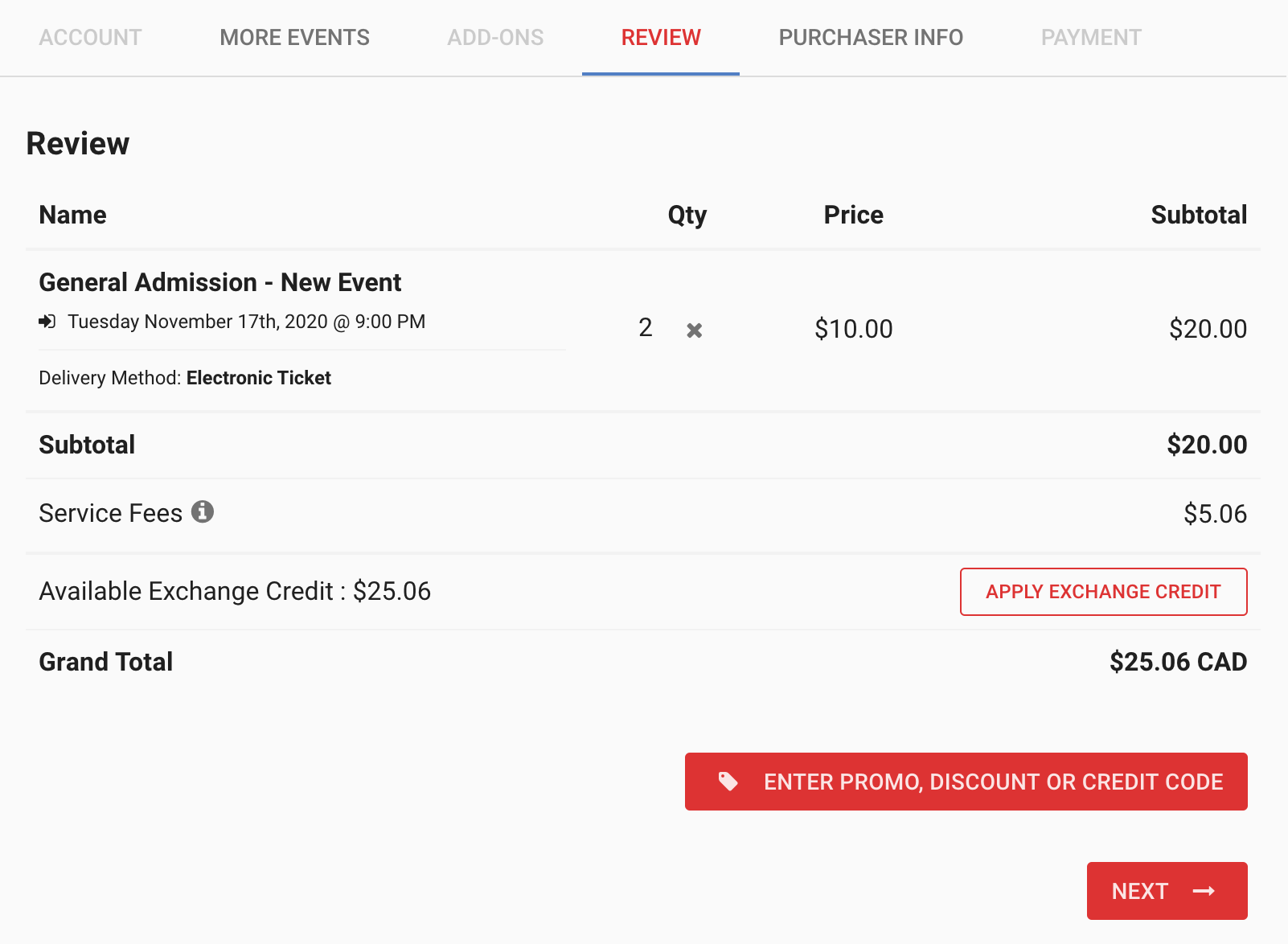 Once applied, you are able to checkout with the order. Depending on the event there may be an additional per ticket service fee applied to exchanges. If the new tickets are more expensive than the old ones, you will be required to pay for the difference.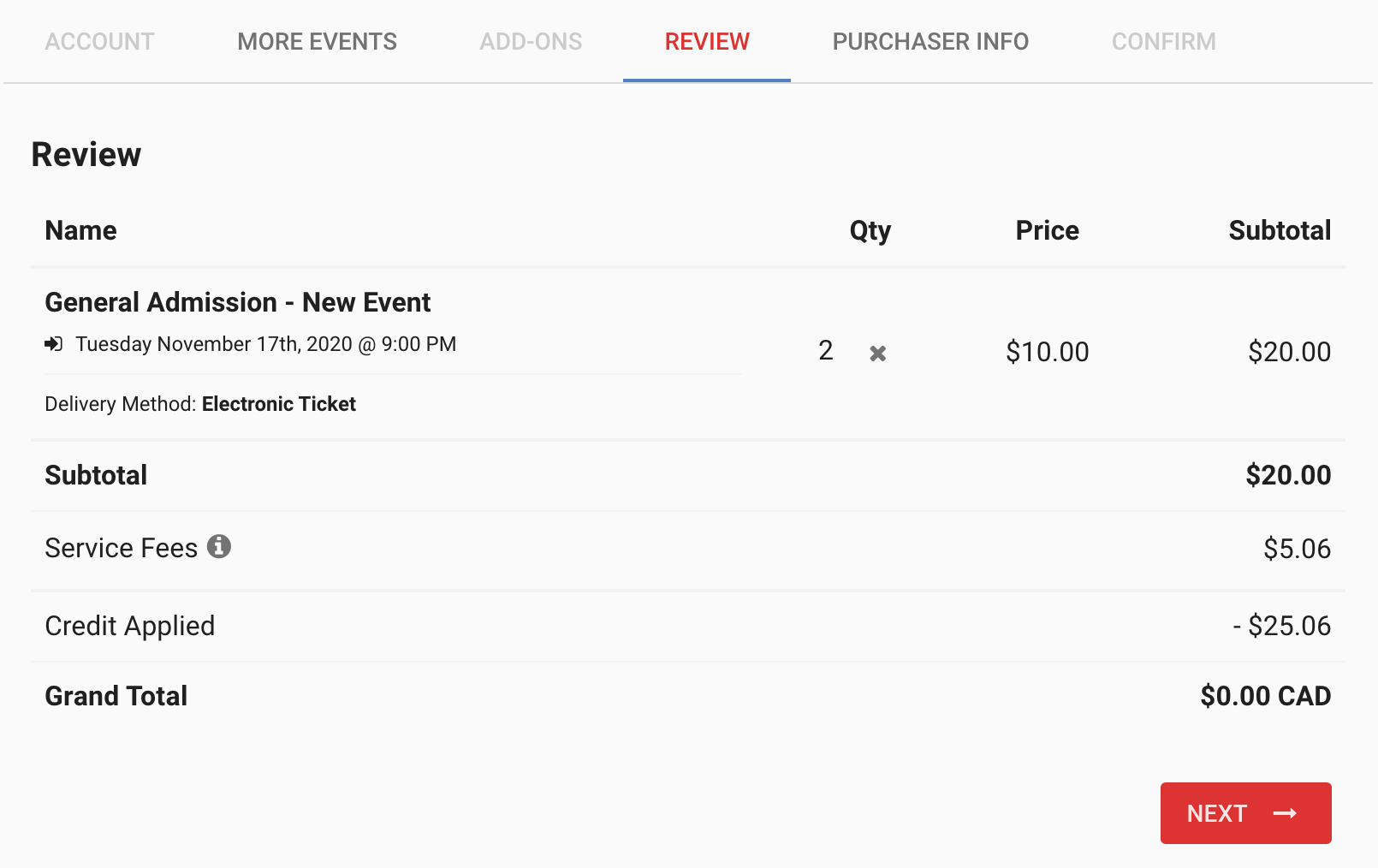 Once a transaction using exchange credits is completed the old tickets are VOID.
Please Note:
You have to exchange an entire order, you can't select only certain tickets to exchange
You cannot initiate two exchanges at the same time
You can only use exchange credits for orders of equal or greater value
If you have a complimentary, transferred or free ticket you cannot initiate a ticket exchange.
If you can't see your purchase in your Showpass account please check out this article: https://help.showpass.com/hc/en-us/articles/360023662834-Help-I-can-t-find-my-tickets-