Resetting your password is super simple!
If you are having issues logging in or have forgotten the password you used to create your account, you are able to reset your password on the login page by selecting the Forgot My Password option.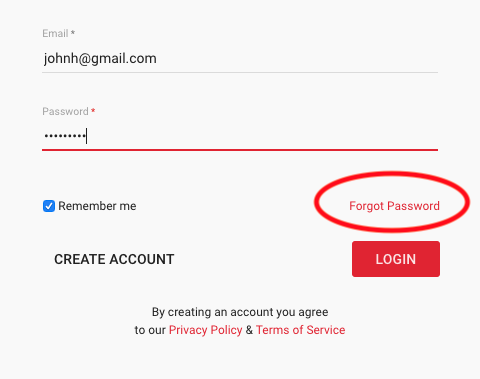 Enter in your email, and we'll send a reset link to the email address associated with your account.