If the organizer that you've purchased tickets from has transfers enabled, you will be able to transfer any tickets or products you've purchased to someone else.
To do so, you will need to make sure that you're logged into your Showpass account and select 'Orders' from your drop down menu.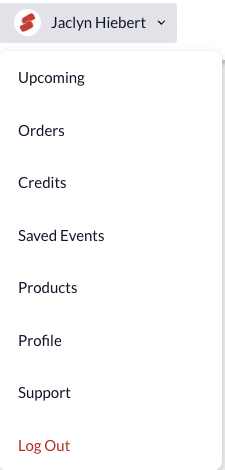 Ensure 'My Orders' is selected on the left hand side menu.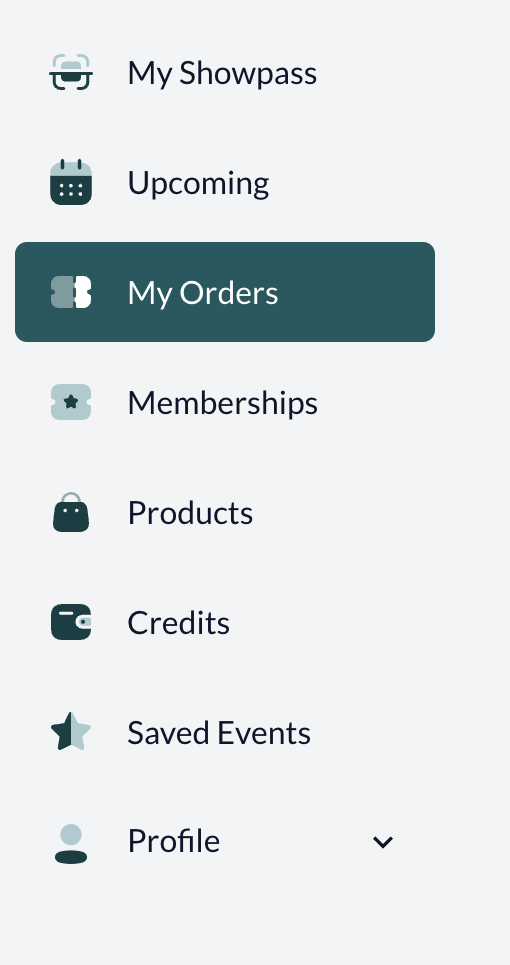 Find the order that you would like to transfer and expand 'Order Options.'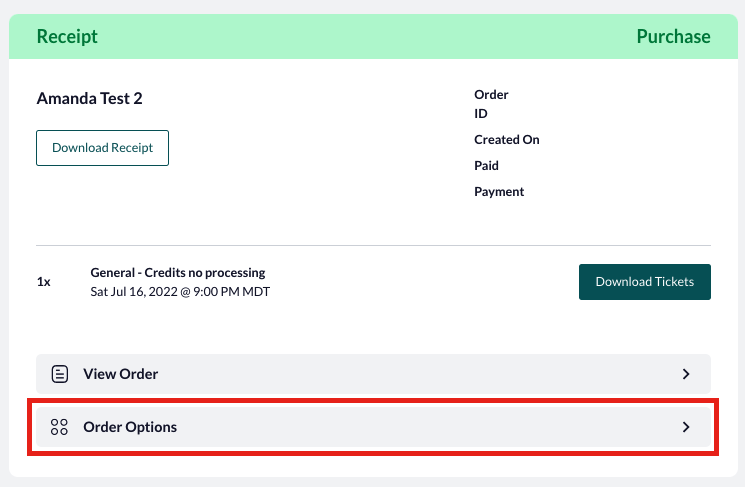 Select 'Transfer tickets to a friend' from the options.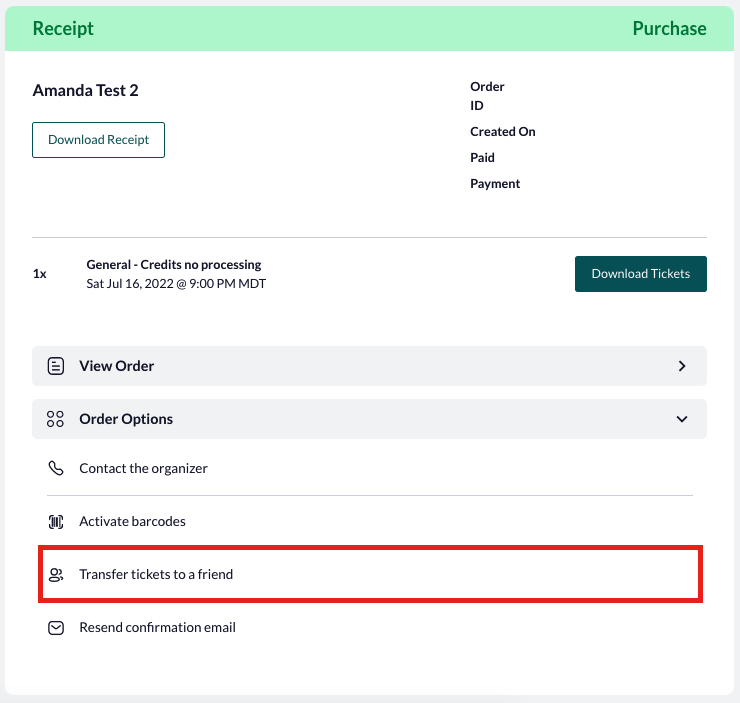 An account verification will popup for you to verify your account the first time that you transfer a ticket. If you have your phone number associated to your account, it will autofill. Ensure that the correct phone number is entered in order to receive your verification code. Once the correct phone number is entered, select 'Verify' and a code will be sent to your phone.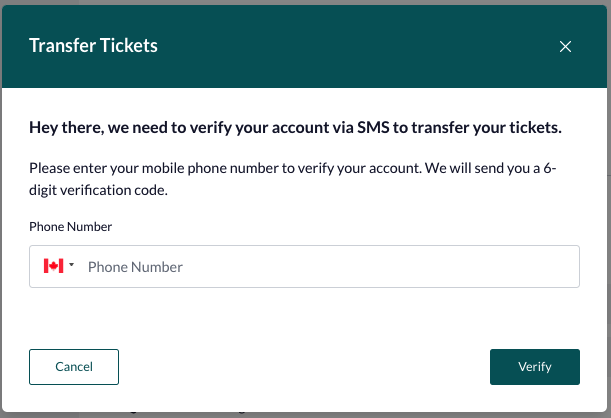 After you have selected verify, the popup will change for you to enter the code. Select 'Verify Code' once input.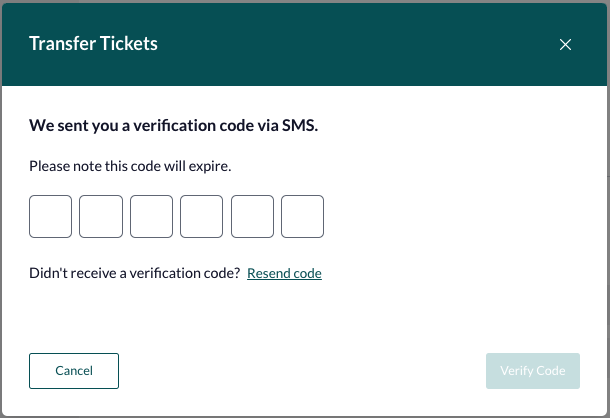 Once you have verified, or if you have previously verified, the pop-up will change and allow you to see which items you are able to transfer from that order.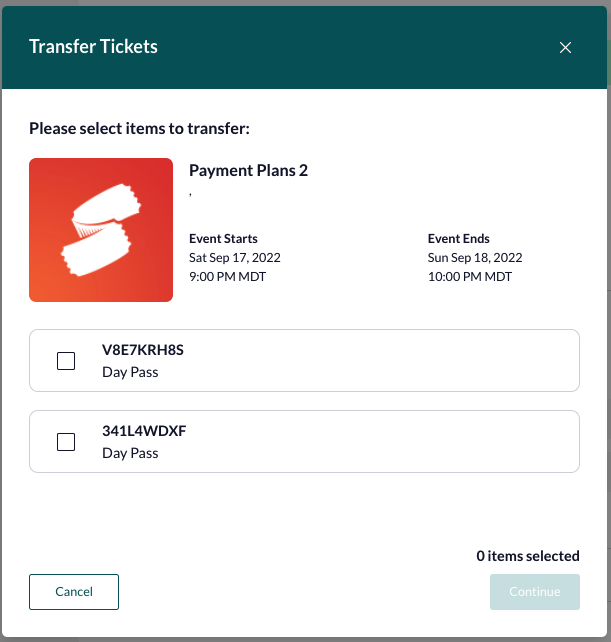 Select the checkbox beside the ticket(s) and/or product(s) that you would like to transfer and click 'Continue.'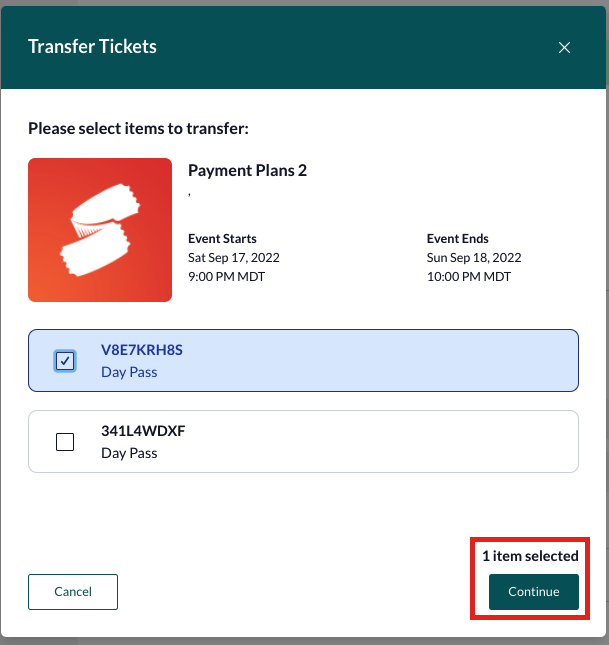 You will then be prompted to input the email address of the recipient. Once it has been entered, select 'Send Transfer.'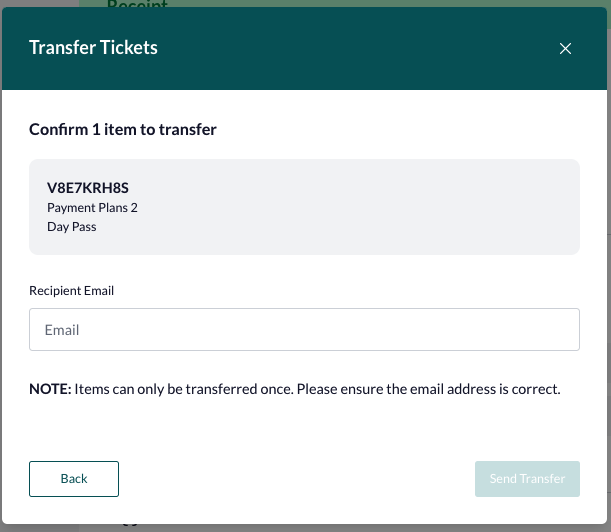 The following message will appear after the ticket has been transferred and you will need to select 'Done' in order to close the pop-up.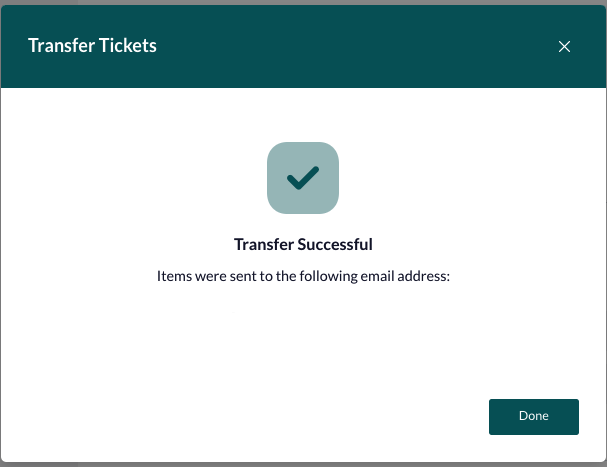 Your tickets have now been transferred!
Please note: Tickets can only be transferred once.
​