If you don't yet have a Showpass account, please create one to redeem your gift card. Either navigate to the My Credits tab on your customer profile or click on the link in the gift card email you received.

Once you land on the redeem page, copy and paste your redemption code from the email into the gift card redemption field. Please ensure that there are no spaces before or after the code, and that the code is entered in the appropriate case as it is case sensitive.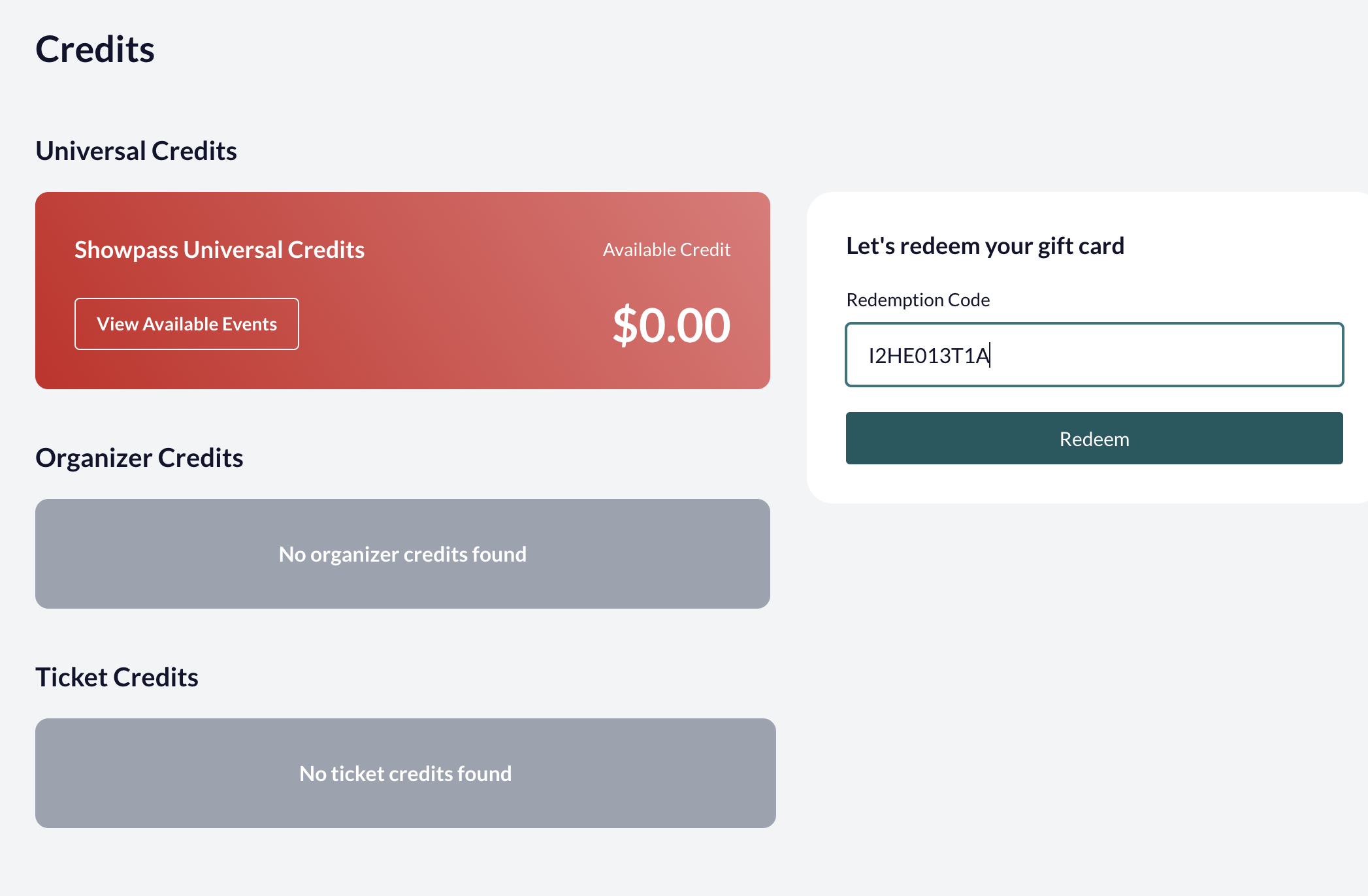 Once you have clicked "Redeem," the gift card will appear in your ticket credits.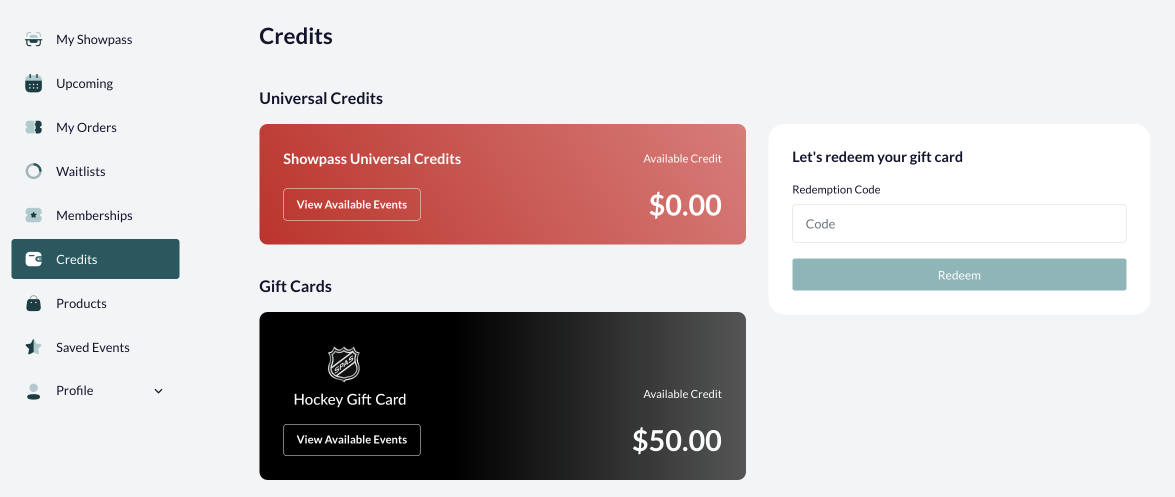 When you are ready to make a purchase using your gift card, proceed to checkout as usual. Ensure that items in your basket are from the organizer that your gift card is issued from. At checkout, simply click "Apply Gift Card" and the credit will be automatically applied to the applicable items in the order.