Showpass' new buyer app means that you are able to efficiently search for events, complete a seamless purchase, and conveniently access your orders all in one easy-to-use app!
Let's get started!
Logging In
To access your account information, select the 'Account' button in the bottom menu.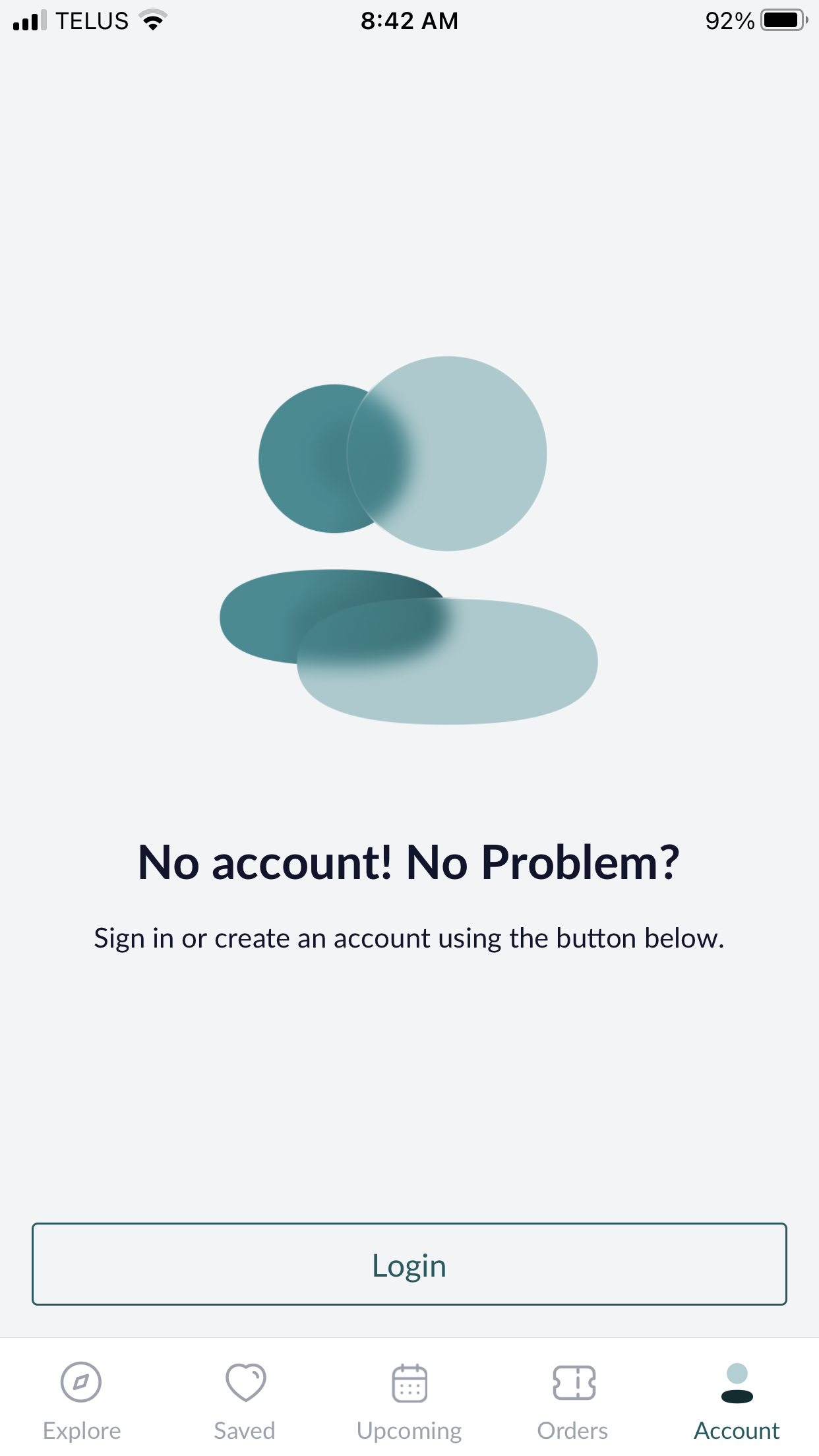 You will then be prompted to log in using either your email address and password, or your Facebook account.
Explore Page
The 'Explore' page allows you to quickly and easily search for events by date, location, and type. It also showcases trending Showpass events to keep you in the know.
Scrolling further down will also display upcoming events in chronological order.
If you are looking to filter events, you can search for the event or location in the search bar at the top of the page, as well as select the calendar icon to filter by date.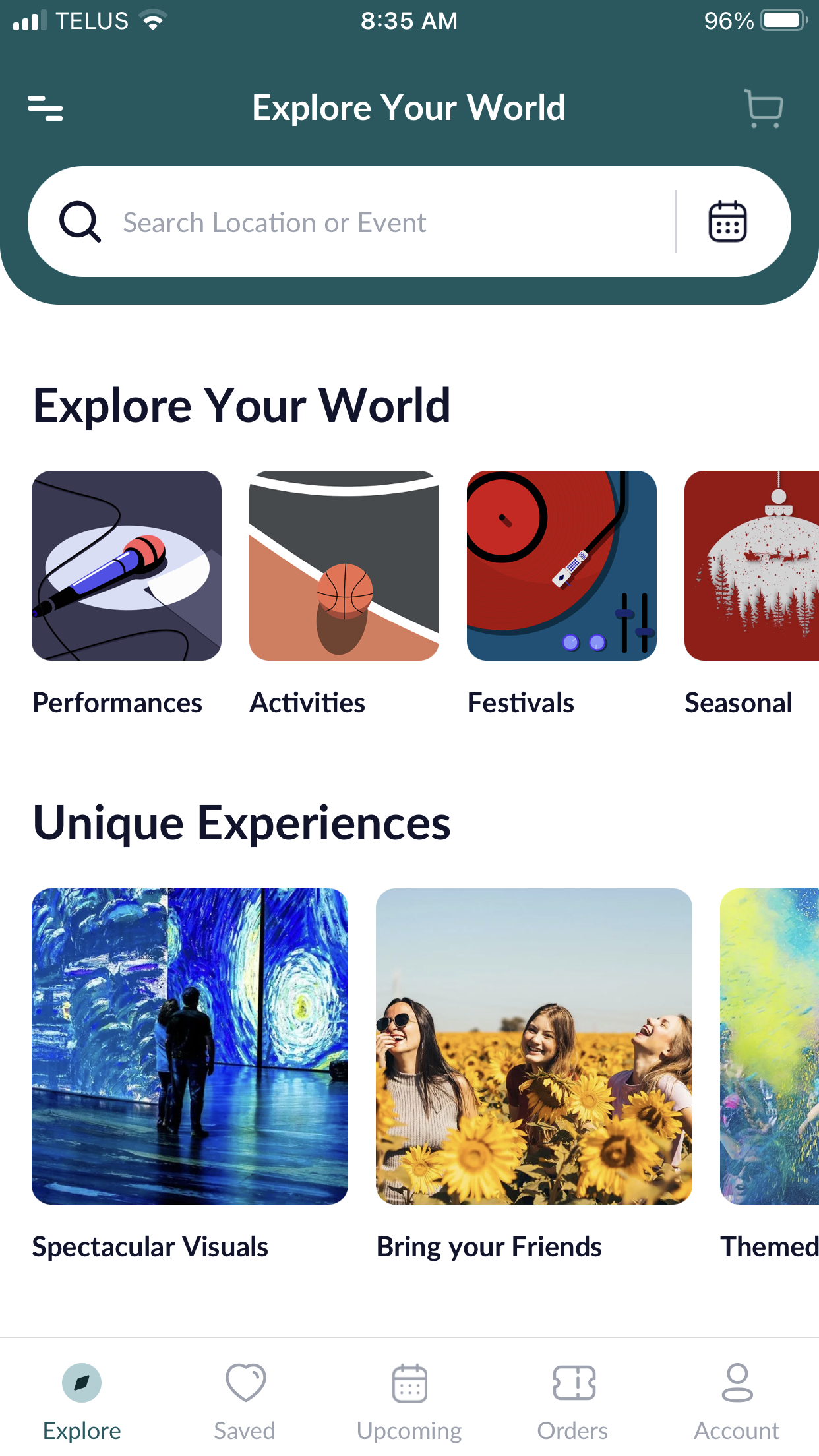 Saved Events
Clicking on the heart icon for an event will add it to the 'Saved' section, which allows you to conveniently find it again when you are making a purchasing decision.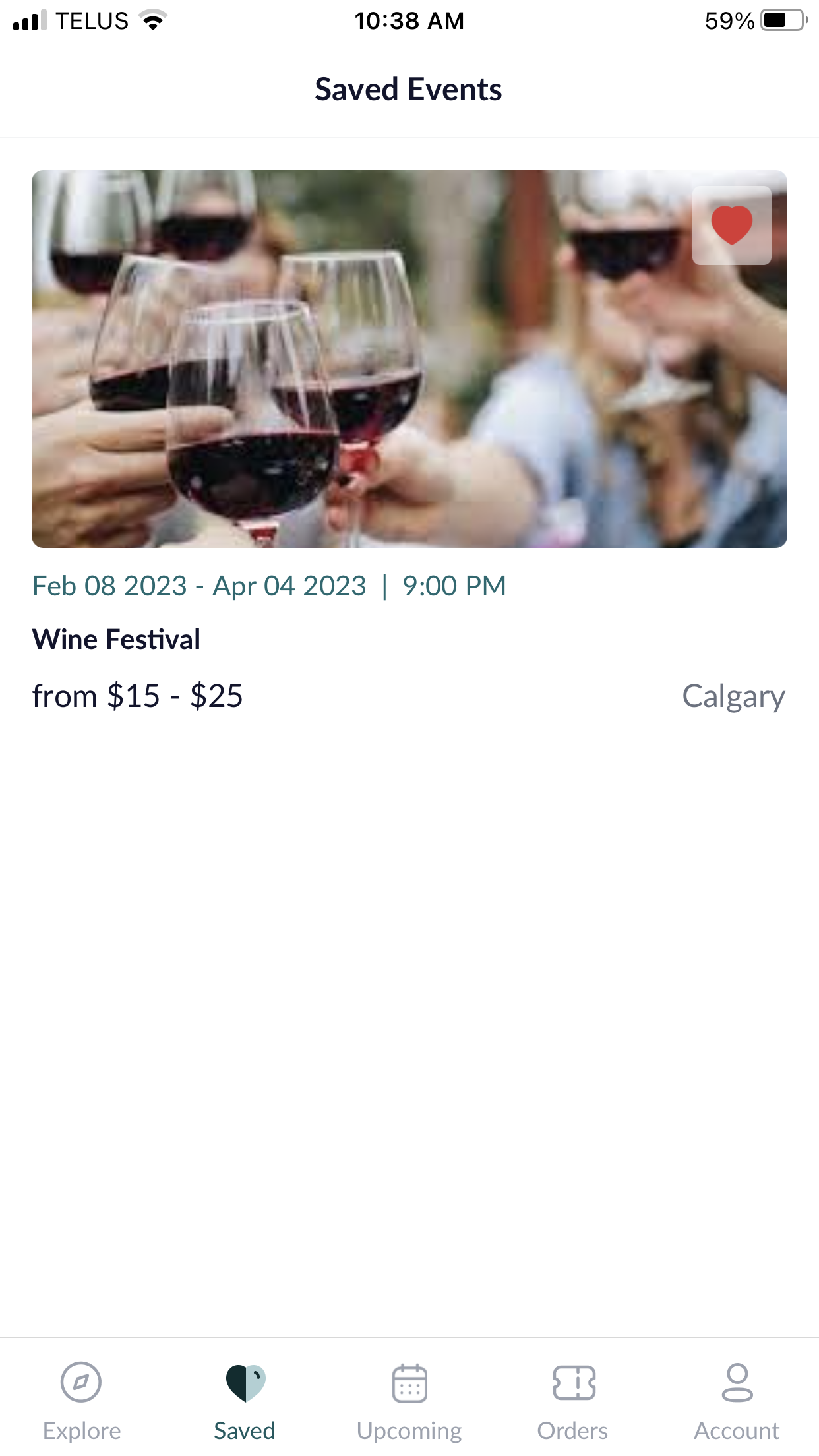 Upcoming Events
If you've already made ticket purchases when logged into your Showpass account, then these events will show up in the 'Upcoming' section. It will display your events in the order of their approaching dates, helping you to quickly find and pull up your tickets when you're checking into your event so you don't miss a second!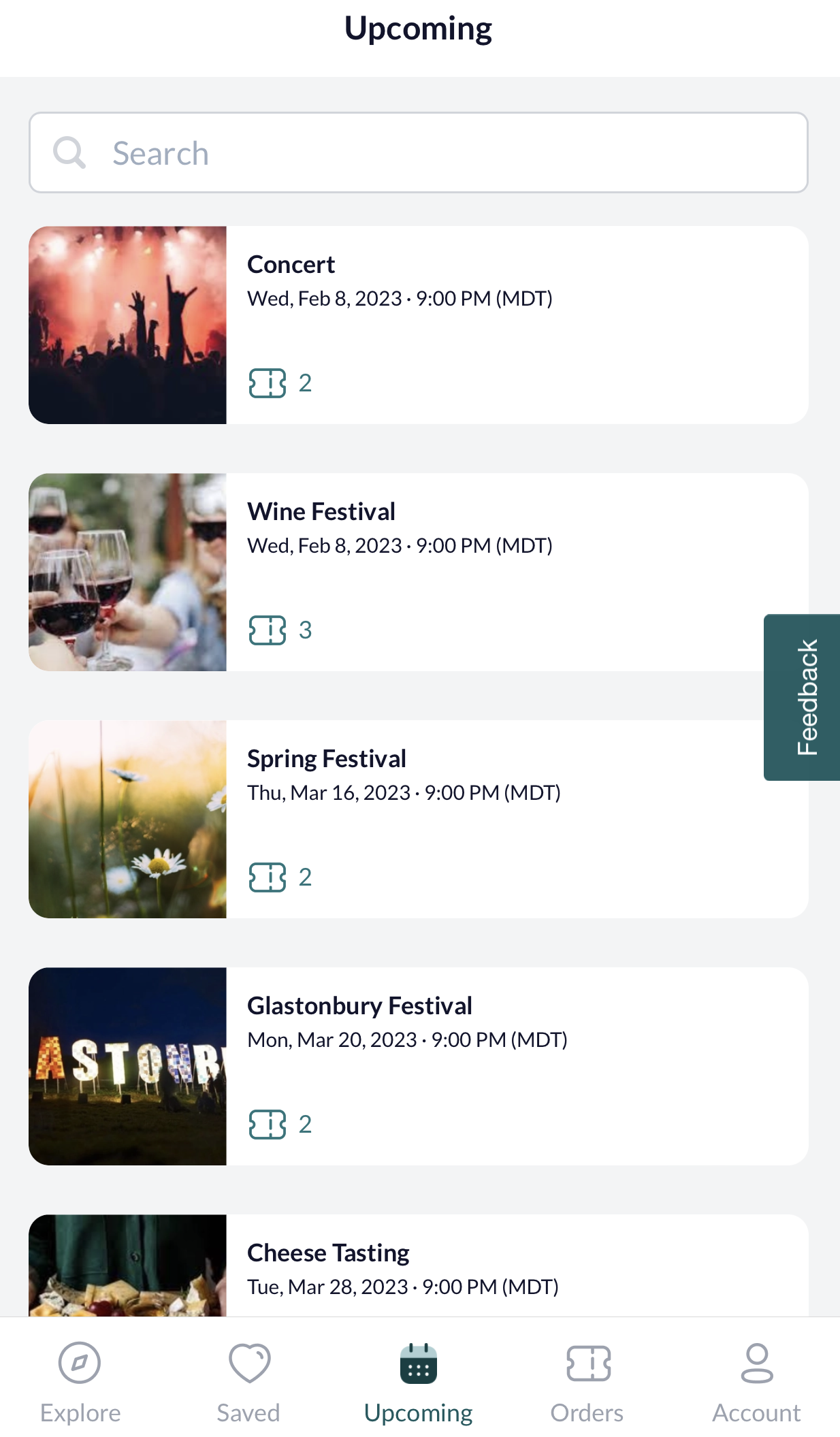 Orders
The 'Orders' section will show your Universal QR Code, as well as information related to your 'Upcoming' events, 'My Orders,' 'Memberships,' 'Products,' and 'Credits' to keep all your information gathered in one place.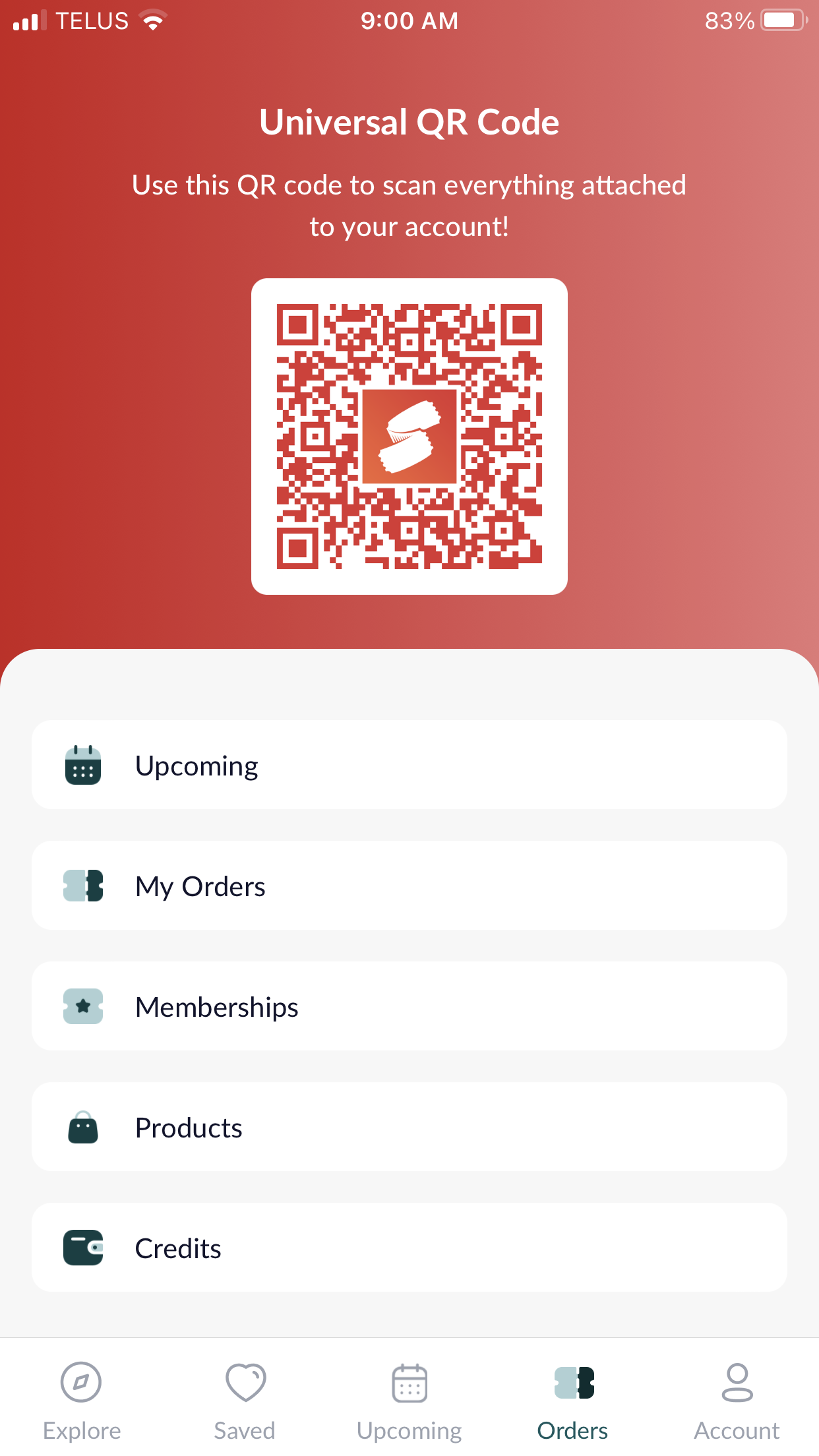 Upcoming
This button will redirect you to the 'Upcoming' page.
My Orders
This button will bring up your order history in the order of when your tickets were purchased.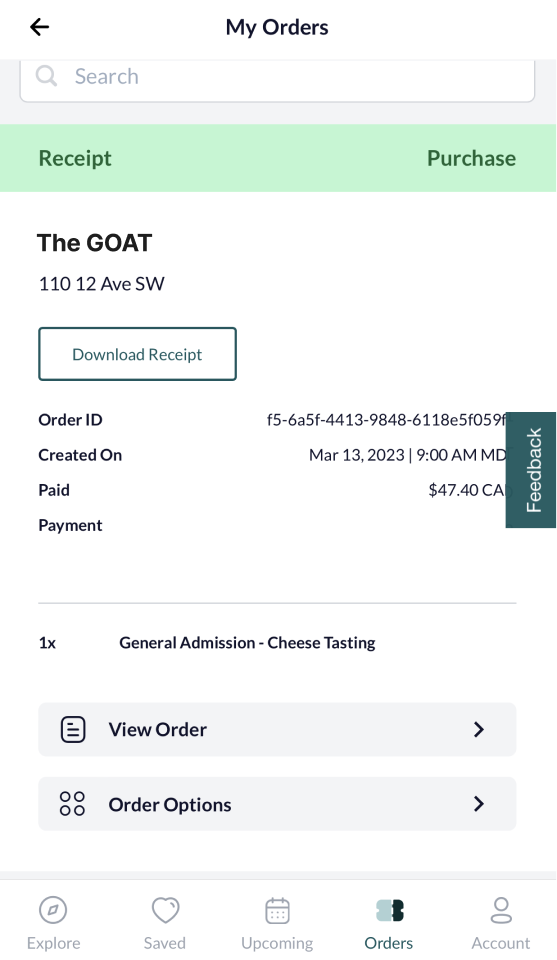 When you click into 'View Order,' this will bring up your order information.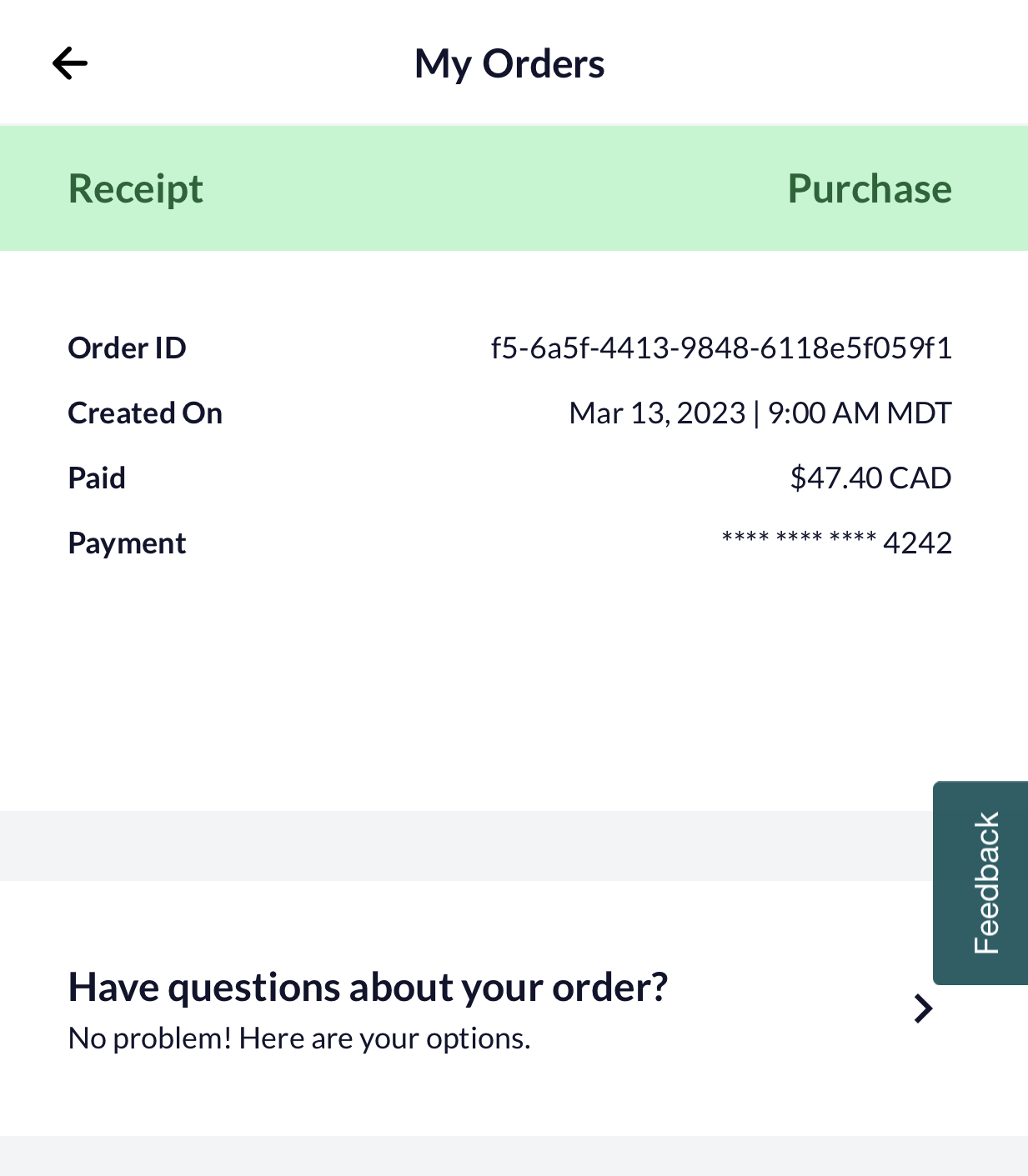 Scrolling down will then display your ticket QR code, as well as present the options to download your ticket or add them to your digital wallet.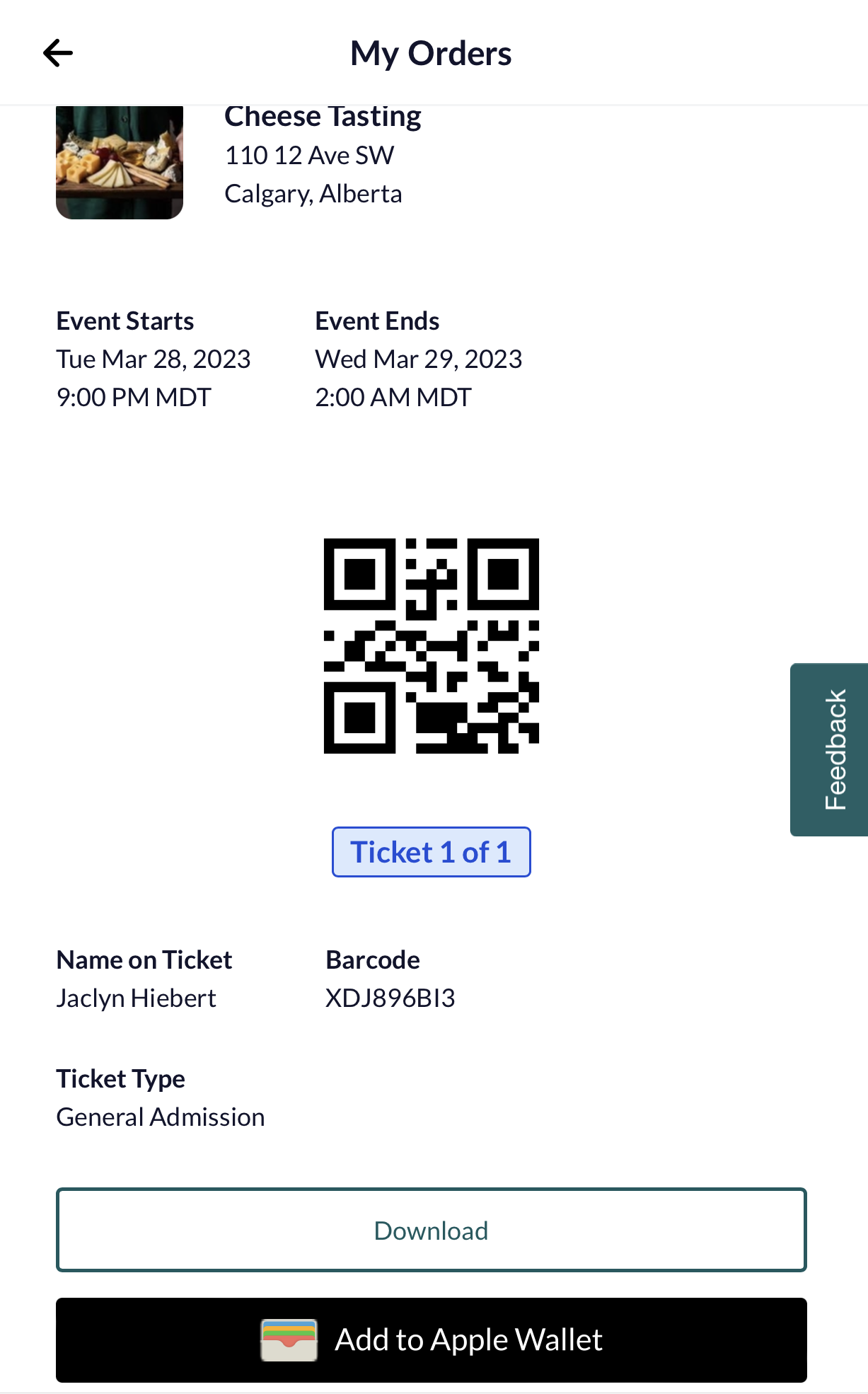 When you click into 'Order Options,' you can download your tickets, contact the organizer, complete a
ticket transfer
, or resend the confirmation email to yourself.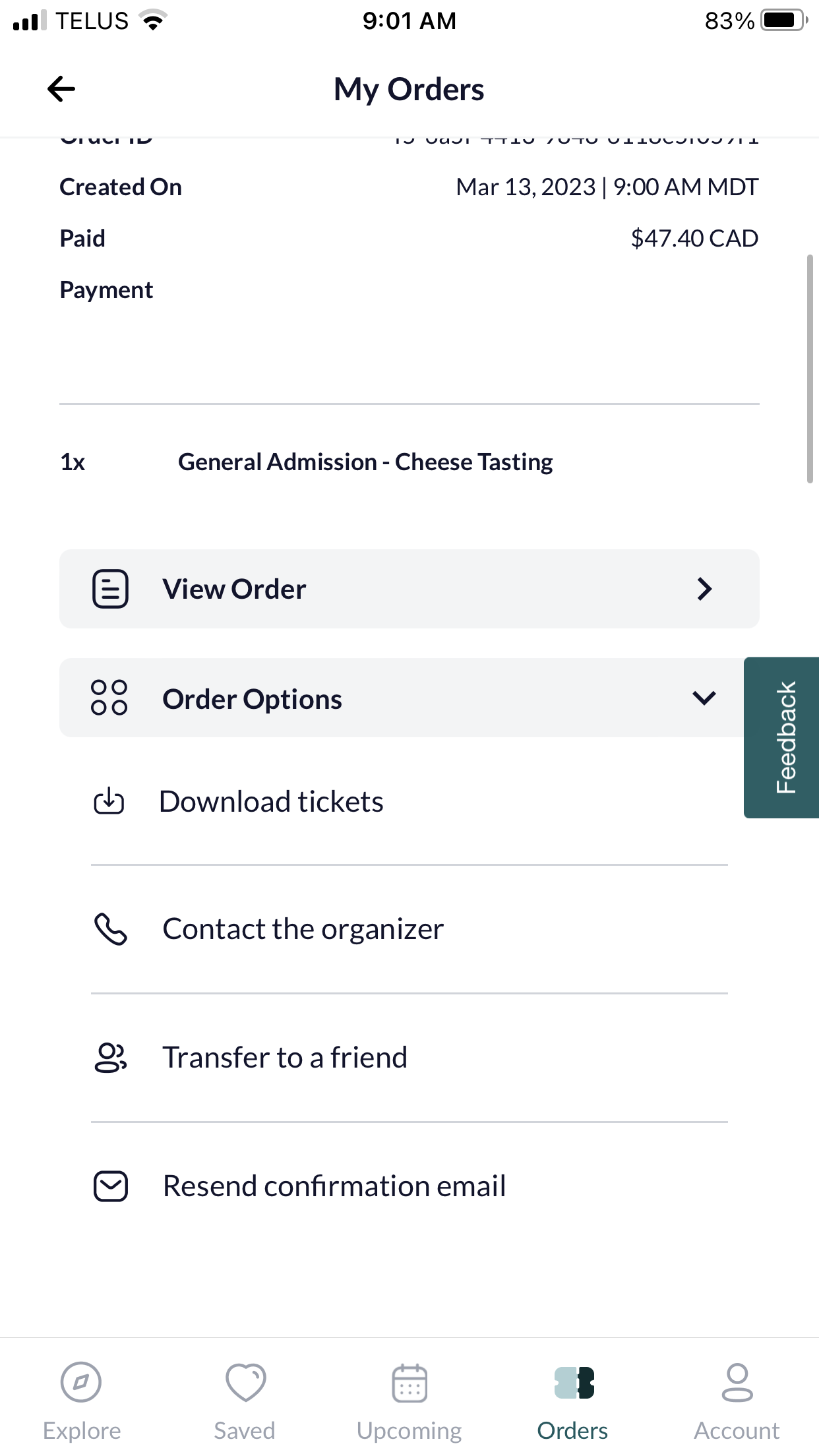 Memberships
This section will bring up your membership passes, which you can access to scan into events and access your benefits, such as discounts.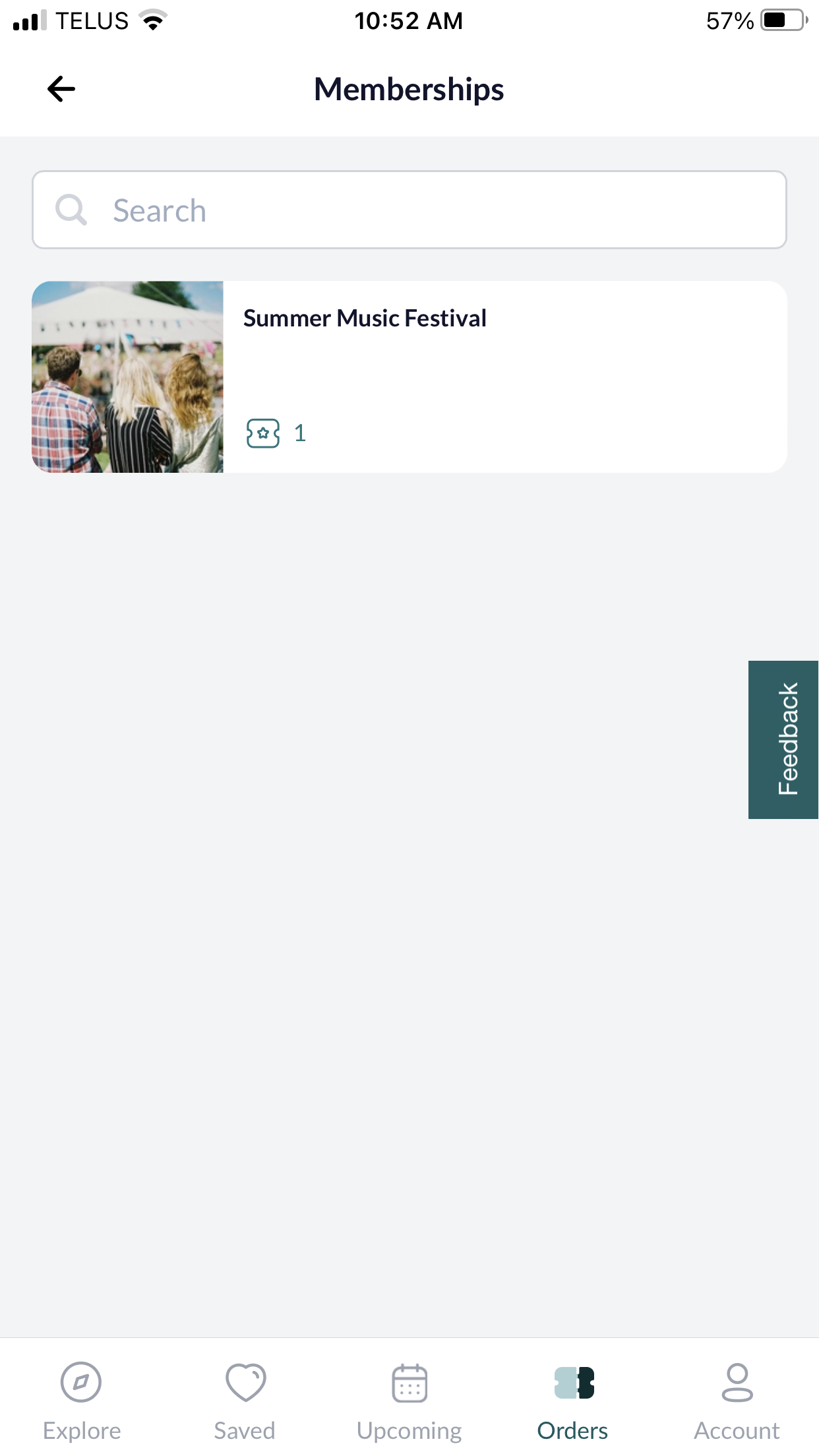 Products
This section will bring up your product order information.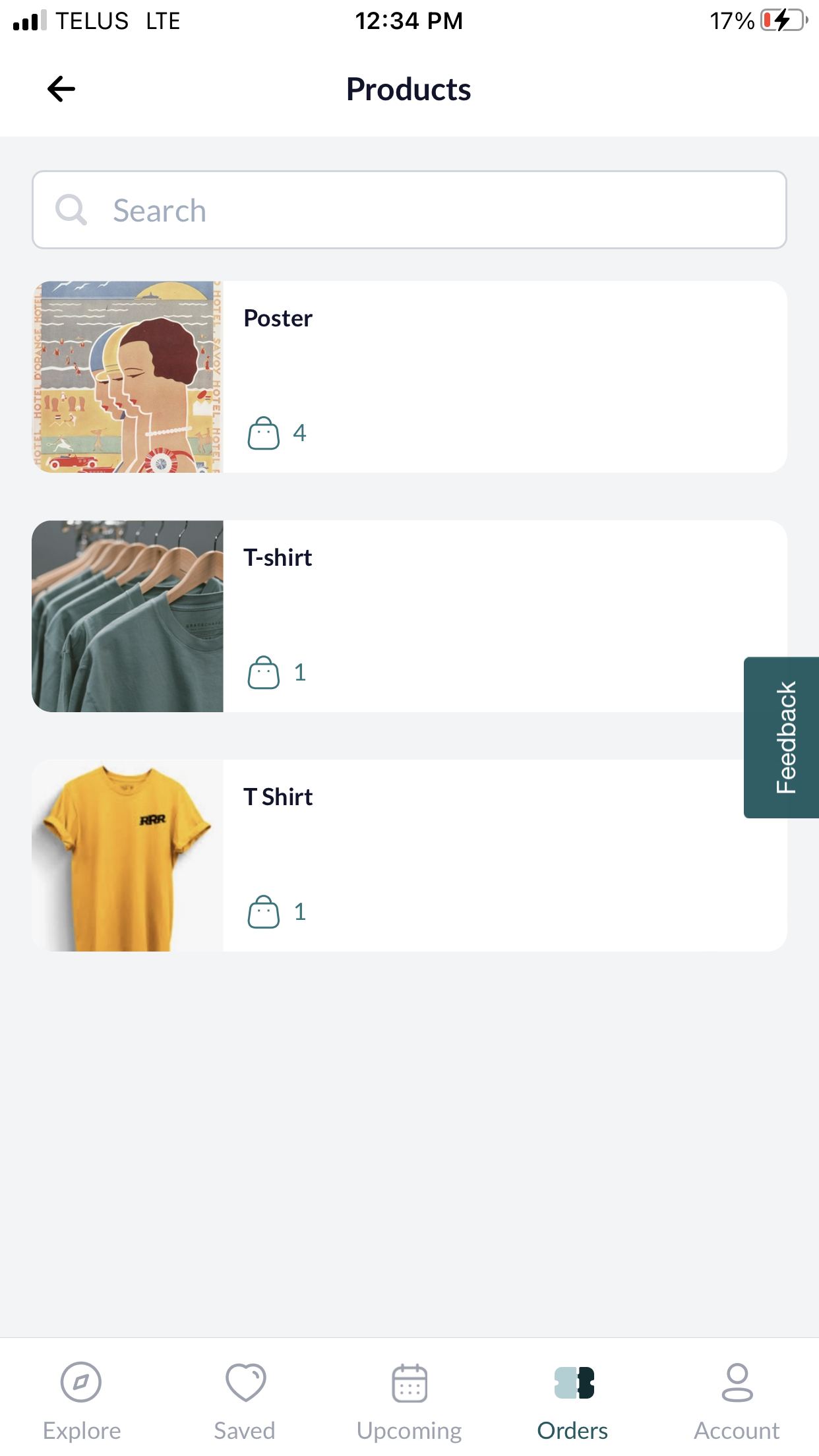 Credits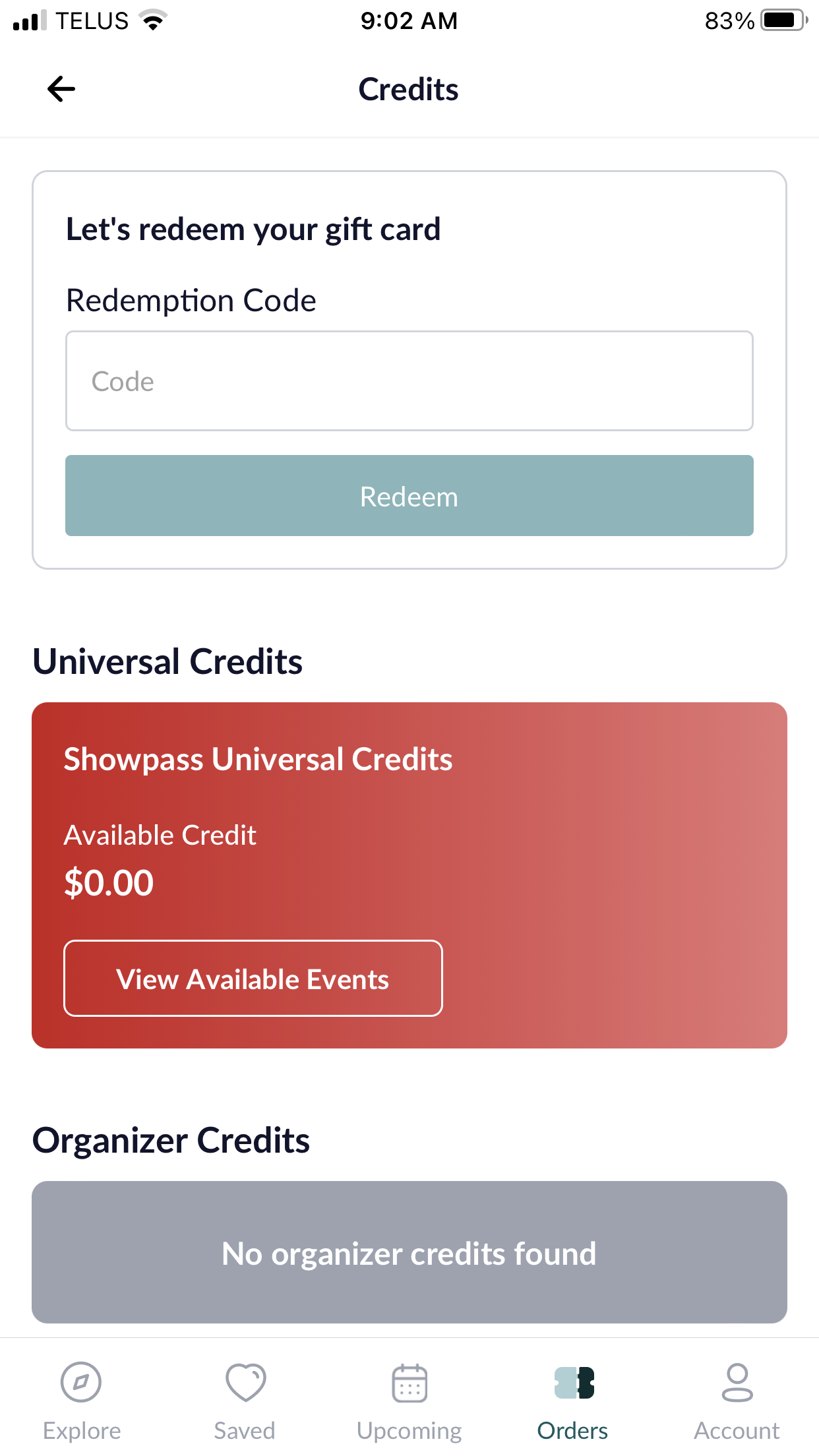 Account Page
This is where you are able to access and edit your 'Personal Info,' 'Email,' 'Password,' saved 'Payment' method, and adjust the 'Notifications' setting.