Recurring Events allows you to create an event once, with the option to choose and purchase different time slots within that event. Eg. Theatre Production that has viewings at 3pm, 5pm or 7pm available for purchase.
**Please connect with a Client Success team member (by emailing support@showpass.com) to enable the Recurring Events feature for your organization.
Get started by creating your first event! When you select 'Create Event', it will give you the basic template to get your event created and saved. The basic template requires you to have a few key parts of the event: Title, Description, one category tag, Visibility, Location, Event Date/Time & Ticket Type.
Under Event Date & Time, you can choose how many occurrences or how often you would like your event to recur. you can set it to be a repeating event.
Repeat Event: choose from hourly, daily, weekly, monthly or custom occurrences

Many event organizers use the hourly occurrence as a time slot booking for ticket buyers to select the time they will arrive to the event. This is helpful in managing crowds and capacities.
You may set a certain number of occurrences, or a date the occurrences will end on.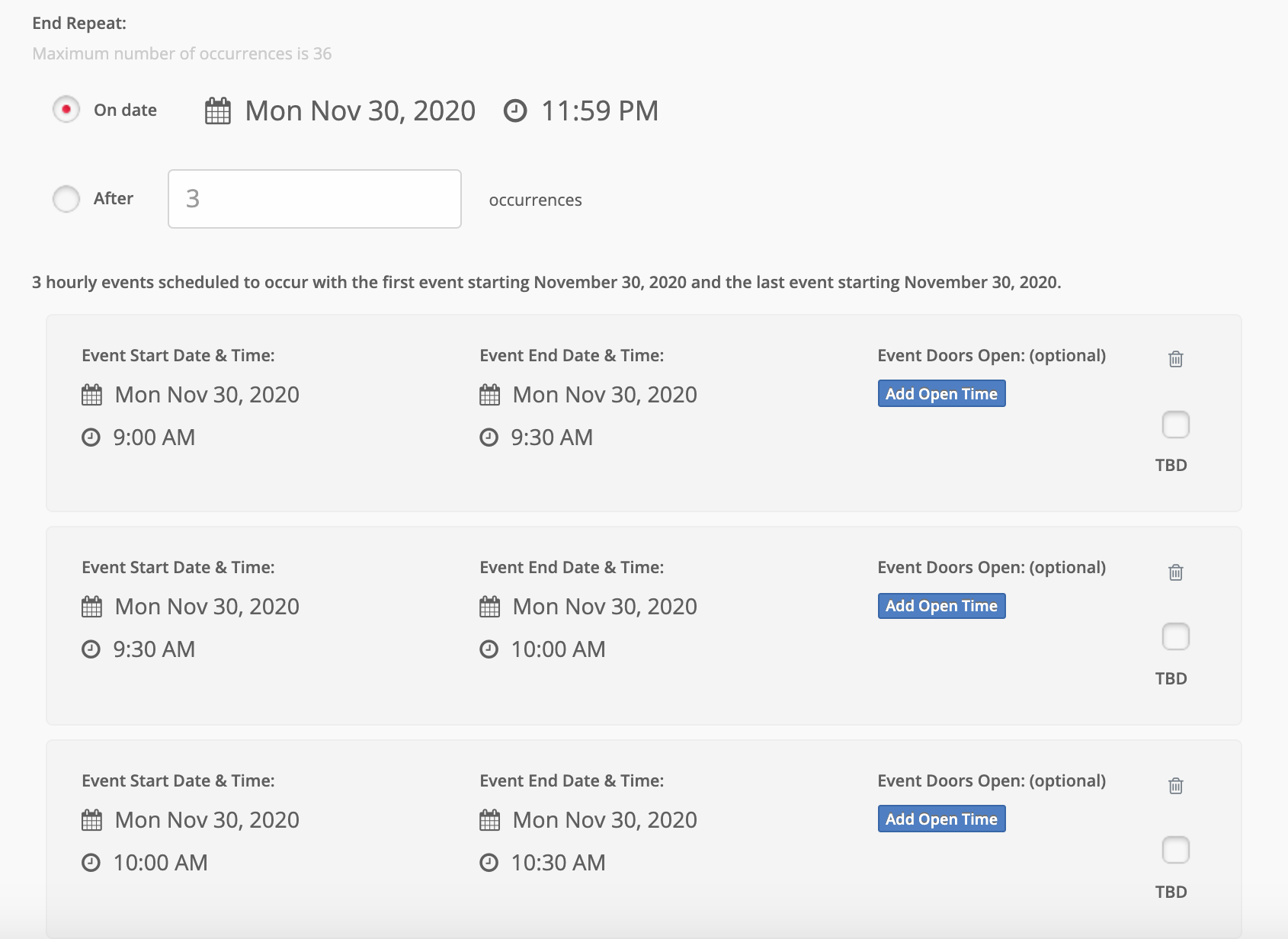 If you would like to add an occurrence, click the green 'Add Occurrence' button in the bottom right hand corner. If you would like to delete an occurrence, click the garbage can to the right of the listed event: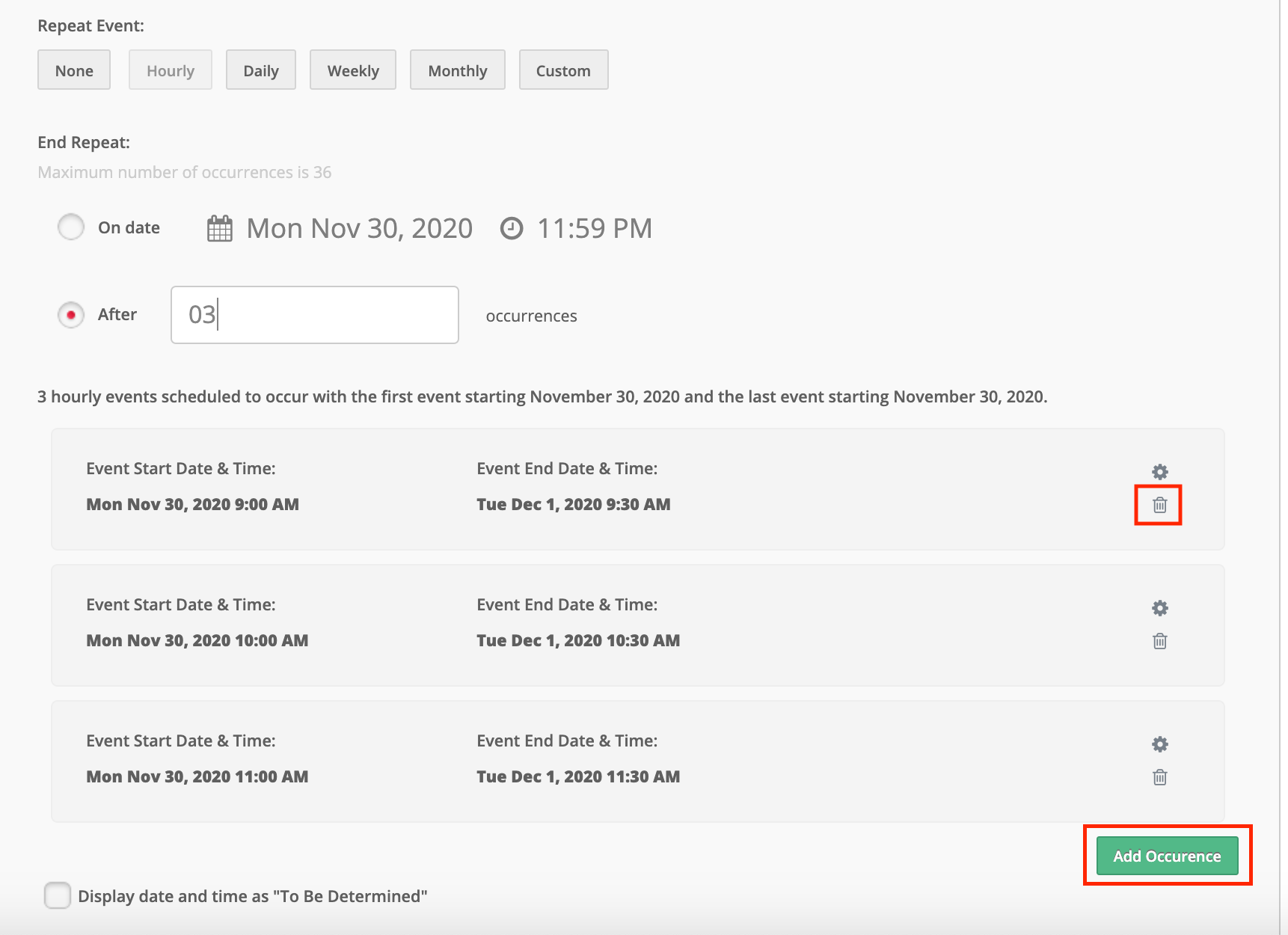 Please note: Your ticket type inventory and settings will be applied to each individual occurrence and time slot

Finish up creating your event and press save!
How to Edit Individual Events:
Navigate back to your Manage Events Page, find your recurring event and expend the events Note: To make changes to all occurrences as once, you can edit the initial "parent" event you created.

From there, you are able to open up the Edit Event Page and make adjustments event-by-event!