After you have built out your venue layout you can link to your event and its ticket types
Once you have created your event and your venue layout, head over to the Manage Events toggle from your pop-out menu

Select the event you would like to link your venue layout to and click manage

Select Add Assigned Seating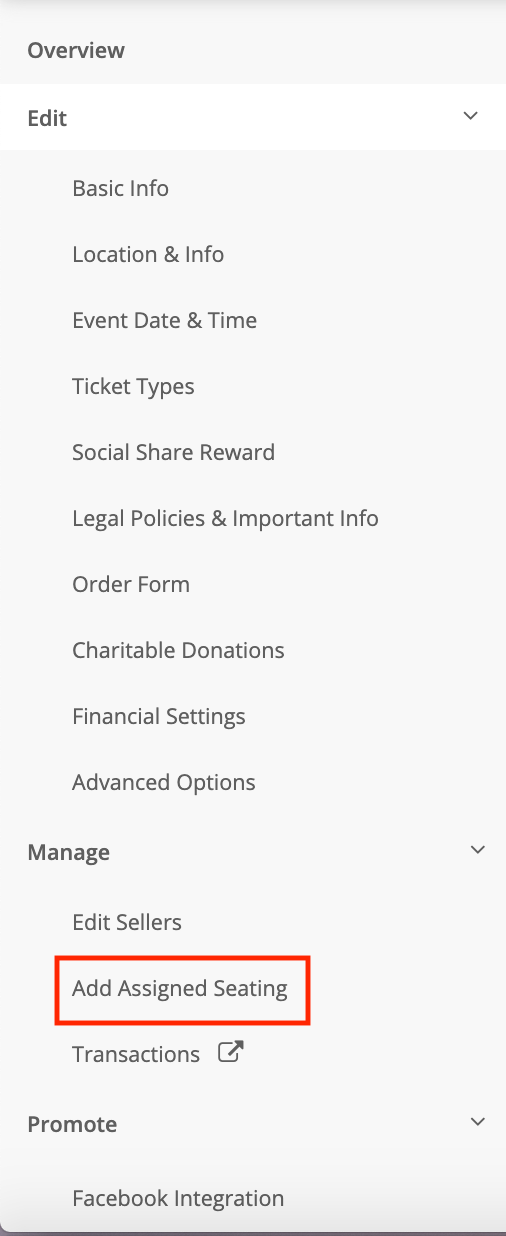 Select the name of the layout you created

From here, you can select the ticket types you would like to be applied to each seat or row.
To select multiple seats, click "Command + Shift" on your keyboard and drag the box over the seats you wish to assign tickets to.
Note: you are able to link multiple ticket types to the same seat!