What is the Donations Add-On during my purchase?
Showpass works with Benevity and the Canadian Online Giving Foundation (COGF), a Canadian registered charity, in order to facilitate donations to charities.
During the checkout process, you may be prompted to add a donation to your purchase! The Event Organizer has chosen a Charity they would like to support with their event, and are allowing the customers the opportunity to donate by adding on to their ticket purchase.
How can I learn more about the charity I am donating to?
All charities that are chosen through Benevity are registered Canadian charities. You can learn more quickly by clicking the information 'i' on the donations page, or following the URL of the charity!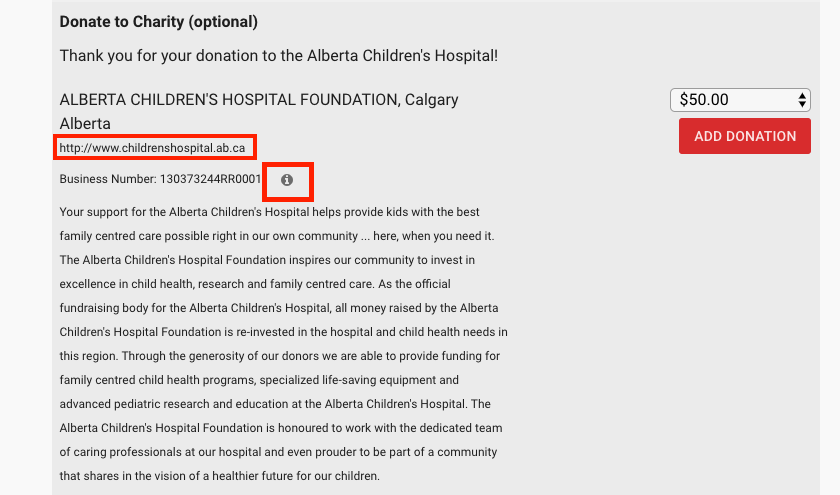 Can I choose a custom amount to donate?
Yes! If you click on the donation amount, you will see the option for Custom Amount. Select that choice, and type in whatever amount you would like to donate.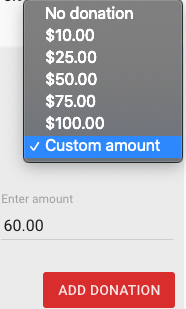 Am I charged fees ontop of my donation?
Yes, a small fee will be added ontop of the donation to cover processing costs.
Can I choose a different Charity?
The Event Organizers are the ones who set which charity they would like the donations to go to! If you would like to suggest a different charity, you can learn how to reach out to the organizers here
I am an event organizer, how do I set up a Donations option on my event?
We are so happy you want to add a donation option to your event! Checkout this support article: Setting up the Benevity Donations Integration
Want to encourage the Event Organizer to setup the option to donate to a charity? Learn how to get in touch with the event organizer here