Learn how to offer your guests a discount for purchasing certain thresholds of tickets
1) Navigate to your Edit Event Page and go to Ticket Types. Click on the grey gear icon.

2) Click on Tiered Discounts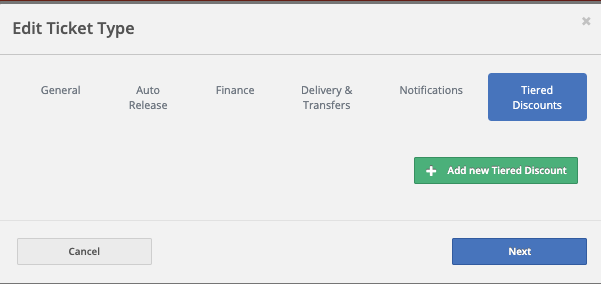 3) Add the proper information to each field:
Discount Description: Description for what the discount is used for
Minimum Quantity: What is the lowest threshold customers must purchase to get this discount
Maximum Quantity: What is the highest threshold customers can purchase to get this discount
Discount Percent: What is the discount worth? You can choose % or $ amount off
Discount Availability: Do you want this discount to be available in the Box Office, or Public Checkout, or both?
4) You can add as many Tiered Discounts as you would like! Here is an example: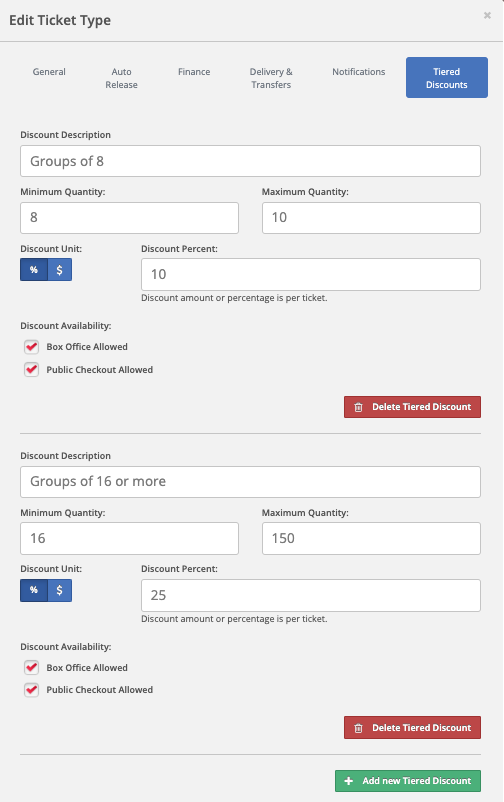 5) Click

and you are good to go!
Note: The discount codes won't compound, only one discount code will be applied.