Need to let your customers know about changes to your event? Use our Email Guests feature to send a direct message to your guests.
Important Note: This Feature can only be used for non-marketing materials. This feature will email all guests, so please do not send promotional or marketing messages.
1) While editing your event, navigate to the Email Guests tab: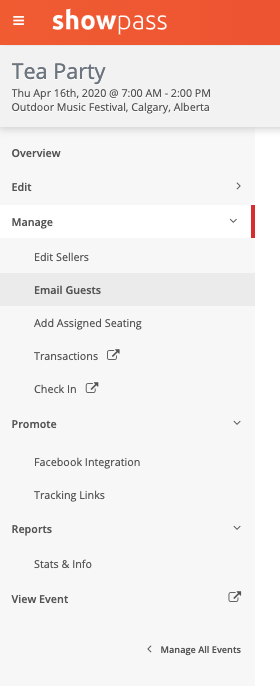 2) Select which ticket types you want to email
3) Add in the subject and body of the email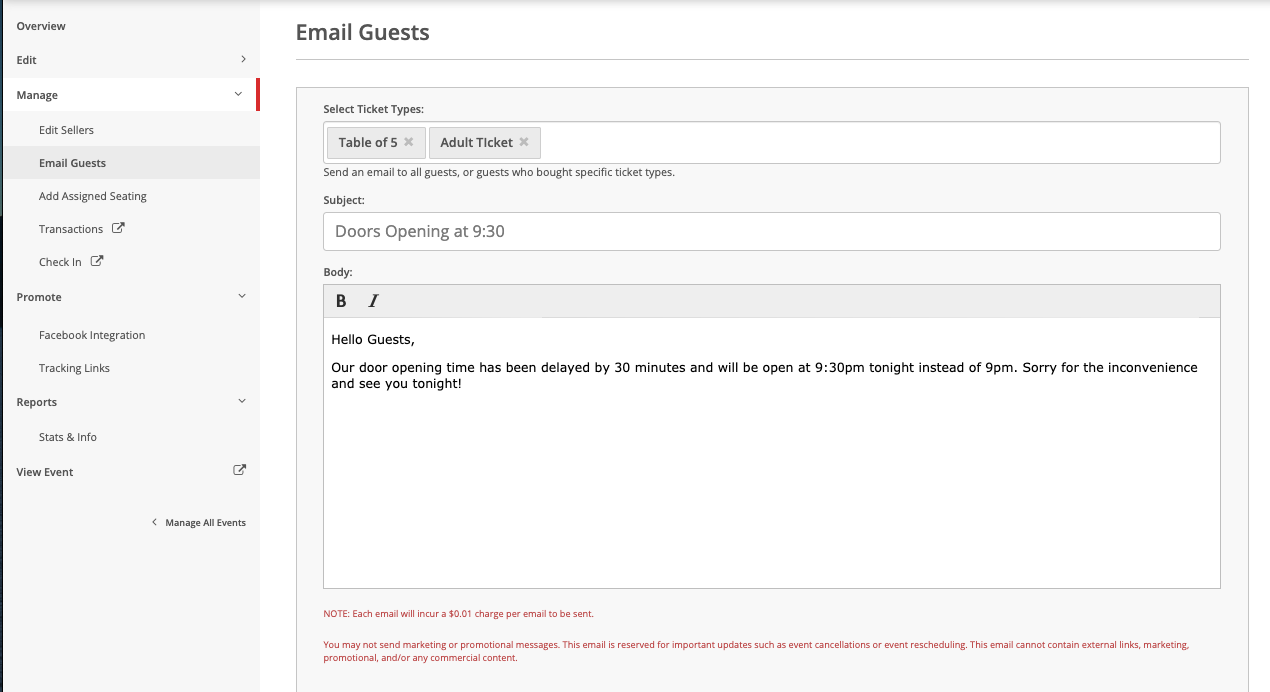 Note: Each email will incur a $0.01 charge per email sent. This will be deducted from your payout and can be found on your Transactions Page
5) Hit

and your email has been sent!