Checkout links are used to simplify the checkout process for ticket buyers. As an organizer, you can create a checkout link that will pre-populate a basket allowing for a faster and easier checkout process!
Please note: Assigned seating events can't use the checkout link functionality.
Creating a Checkout Link
On your dashboard pop-out menu you will need to select 'Tracking Links.'
Click on 'Create Tracking Link' on the top left hand side of the page.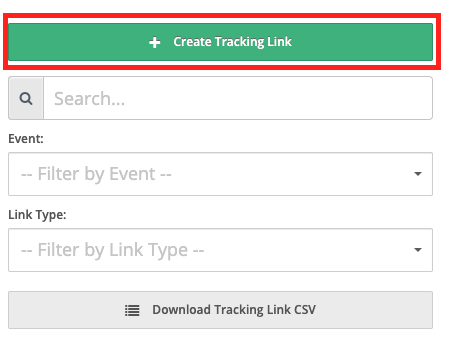 Ensure 'Checkout Link' is selected and then enter in a description to easily identify the checkout link, and make sure that the event is selected that you would like to send the link for.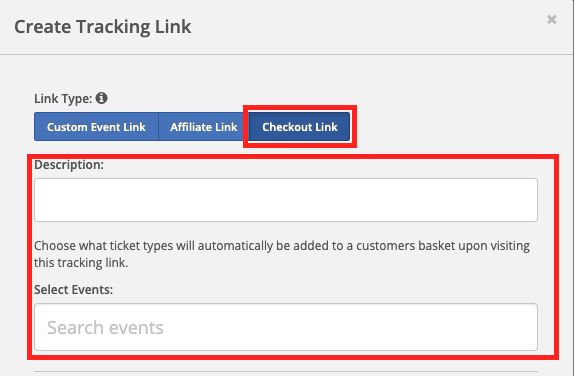 Once the event has been selected, you will be prompted to fill in the quantity of tickets that you want automatically sent to people with access to the link (people will still be able to add or delete tickets during the checkout process). Select 'Create link' once that has been filled in.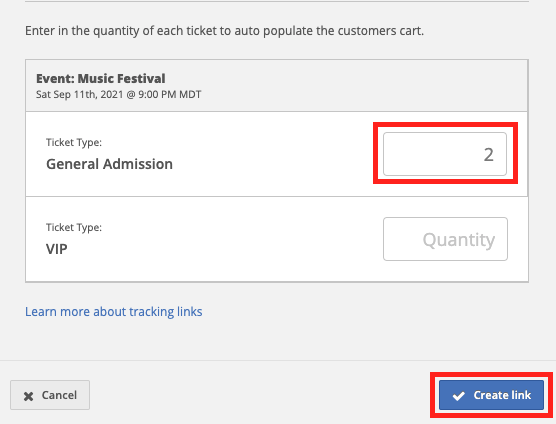 You will need to copy the newly created tracking link in order to send it out. When the customer clicks on the link, they will be taken directly to the checkout to complete the purchase.

After the tracking link is sent out, you will be able to track analytics from any visitors that have used it!