Require your customers to accept an external set of Terms & Conditions before they are able to purchase tickets.
Select the box that says Require customers to accept terms & conditions before purchasing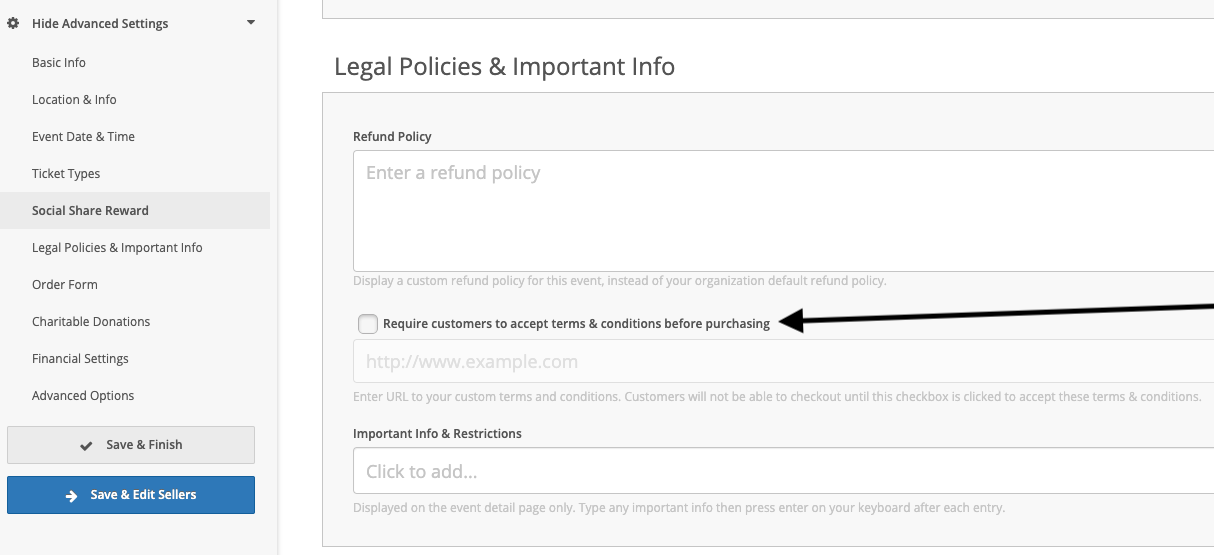 Then, enter in the URL that customers will be directed to.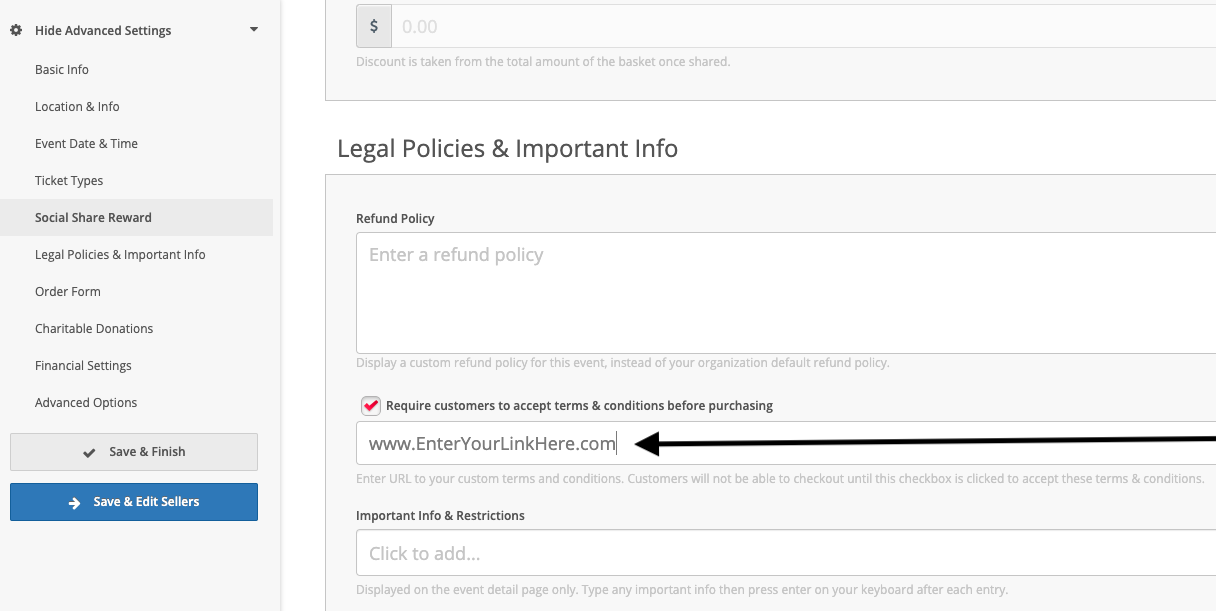 Remember to click Save & Finish to update your event!