Make sure you enter your payment details, so we can send out your event revenue!
There are a few items you will want to ensure you fill out before going live on Showpass, and they'll take no time to set up!
Everything you need to fill out is located in your Organization Info Tab. You can find it here!

If you go through this page, you will be able to add important information like your organization address, refund policy, information for customers to reach you, branding and terms & conditions.

You can always come back and edit this later, but the most important to set up is:
Payment Details - This is the account we will send out the revenue from your event to! Please double-check these details are correct!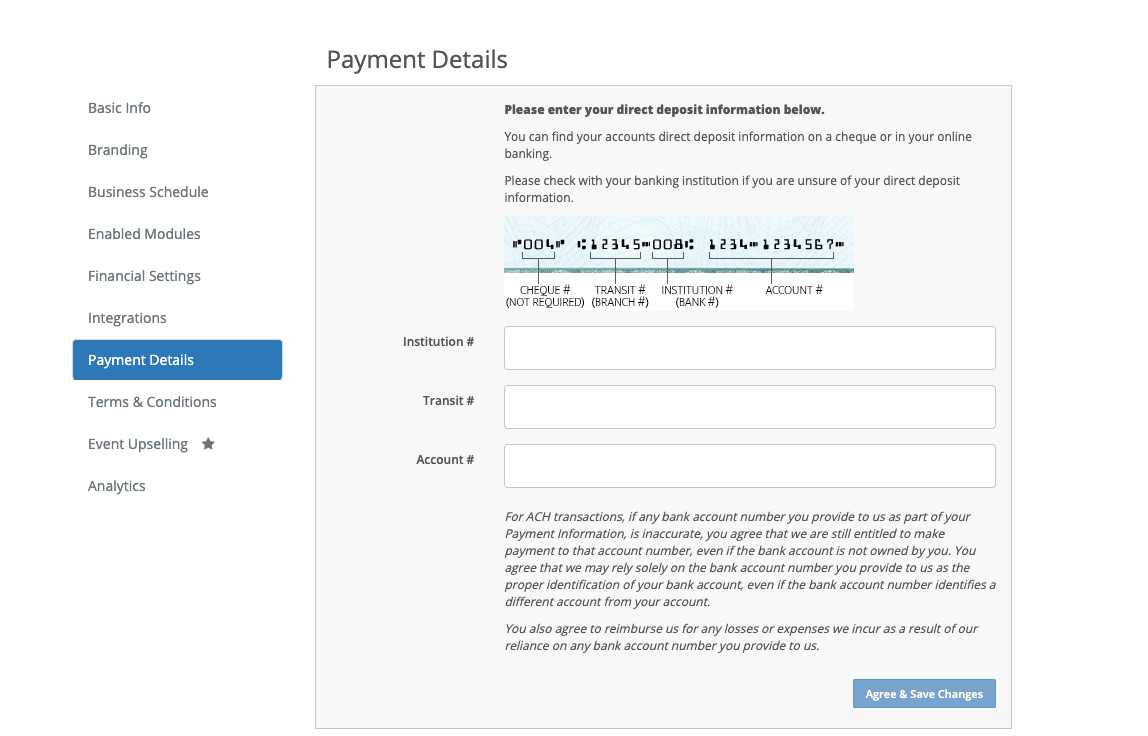 2. Financial Settings - If you need to add tax or an organizer fee to all your events, this is the place to do it!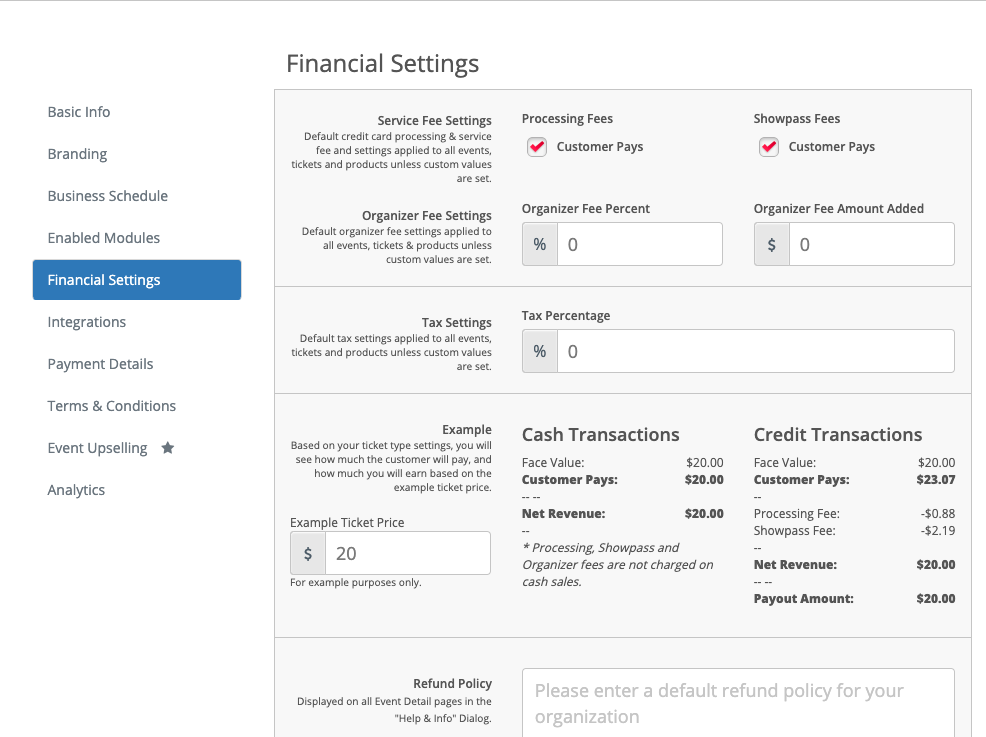 That's it! You're all set up.