An affiliate link will allow multiple events and products to be tracked under one link.
Creating an Affiliate Tracking Link
To create a new affiliate tracking link, click the dropdown menu on the top left-hand side of your home screen and select Tracking Links in the drop-down menu. Once there, click the green Create Tracking Link button to open up the creation dialog.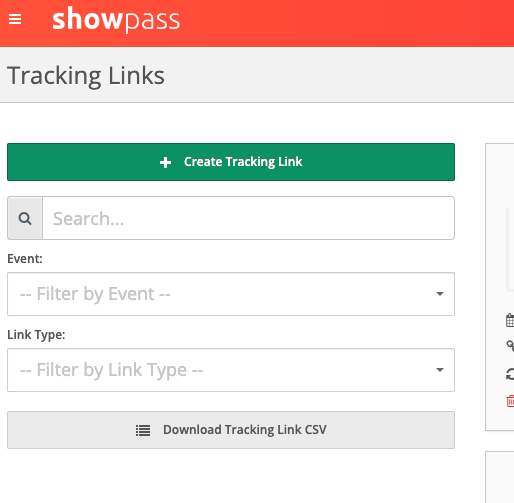 Choose Affiliate Link as your Link Type. By default, your organization's profile URL will be used as the Redirect URL.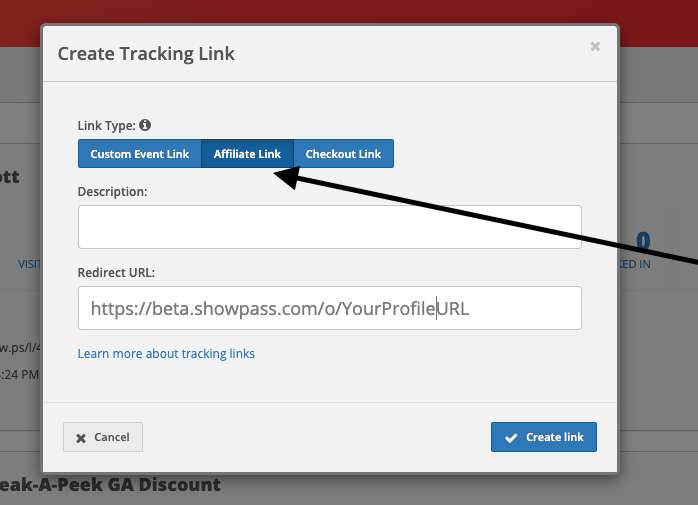 Enter in the Description of your new affiliate link: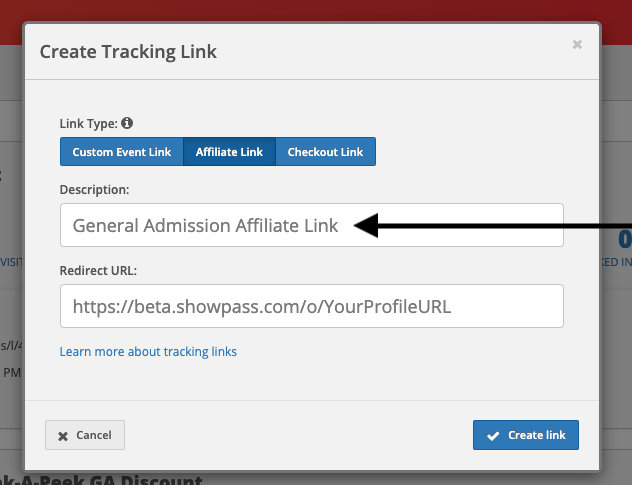 Click Create Link to add the affiliate link: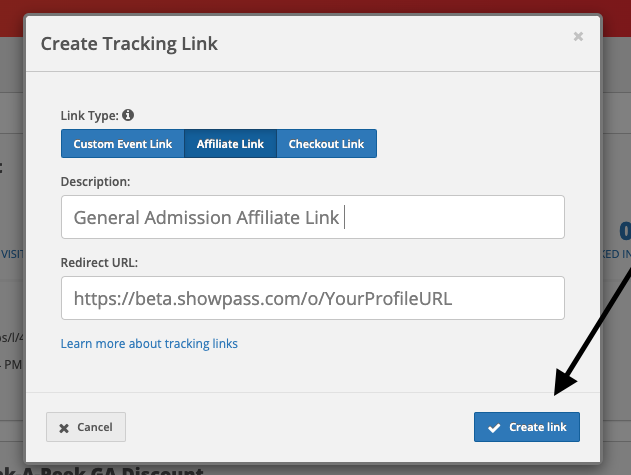 You can now copy your tracking link by clicking the copy button to the right of the link.