If you'd like to send out an email campaign, you will need a Campaign Monitor account. Click here to set up your Campaign Monitor integration. Once signed up, open your dashboard pop-out menu and select 'Network Management.'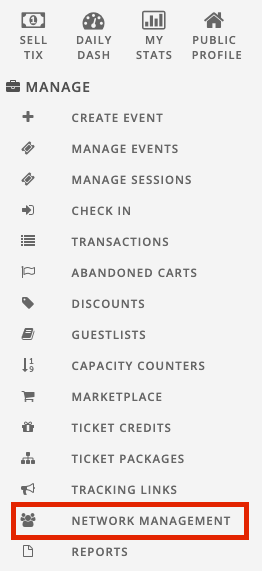 Select 'Email Campaign' from the top right menu.

If you haven't connected your Campaign Monitor account, you will be prompted to do so by selecting 'Click to begin your campaigns.'

Once selected, you will need to click on 'If you have confirmed your campaign account, click here.'

You will then be redirected to campaign monitor where you will need to enter your login details.
Once logged in, you will need to allow access to your account.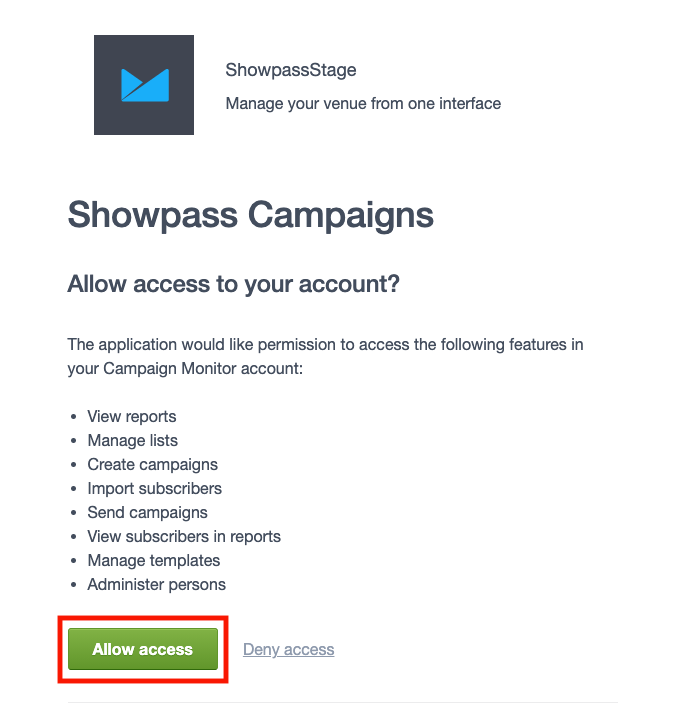 Once logged in, you will be redirected back to Showpass. Click 'Email Campaigns' and the following options will appear:
New List: Create lists to segment customers by
Add Customers to List: Add customers to the lists created
New Admin: Choose which employees can be admins for email campaigns
New Campaign: Will redirect you to campaign monitor to create the campaign

If you select 'New Campaign,' you will be redirected to your campaign monitor account where you can start building out your campaign.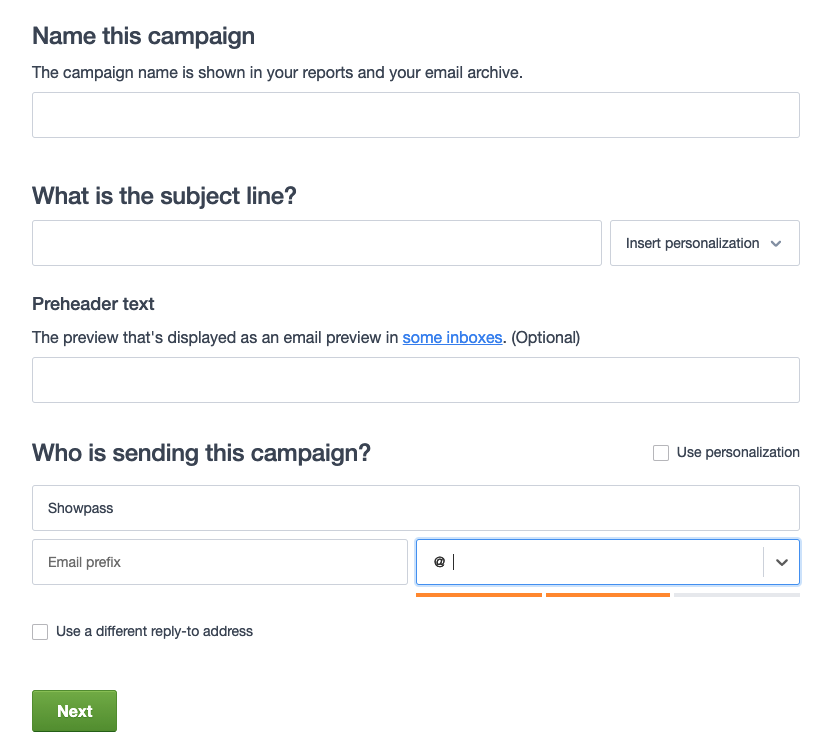 Once you have set up your Campaign Monitor Account, you'll see the options for 'Filters, Email Campaigns,' and to 'Export a CSV' in the top right of this page.

From here you can click on 'Filters' to use the filters to find a list of customers based on many different criteria, such as events attended in the past and date range of purchases. You can use any combination of these filters to narrow down your list of buyers that you'd like to reach out to, and move on to the next step to add them into an email list.
IMPORTANT NOTE: You'll need to select only those who have opted into receiving communication from you, by selecting the 'Subscribed to Email' option under the 'Subscription Status' filter on the bottom left of the filters dropdown. This can be applied alongside your custom filter selection.
How to Manually Add People to a List
When you want to add customers to a List to import into Campaign Monitor, you can either choose 'New List' or 'Add Customers to List.' By selecting 'New List,' you'll be prompted to name your list! You will then want to choose 'Add Customers to List' and add them that way.

Later on, if you want to add more customers to an existing list, you can skip the 'New List' step, and just add your customers to the 'Add Customer to List' button!

Once you are ready to go to Campaign Monitor to send off the campaign, click on 'New Campaign.' You'll be taken to Campaign Monitor to finish it off!
Troubleshooting
Error Message: You need to be added as a campaign admin in order to manage campaigns. Please talk to your administrator.
This means someone from your organization has already set up your Campaign Monitor Account! Please reach out to your Admin, and ask them to add you to the Campaign Monitor Accounts