This feature is listed on your Pop-out menu. You can select the Marketplace tab if you have it enabled. Here you can add products and add-ons for your events. These can range from merchandise (T-shirts, etc.) to upgrade options (VIP or Drink Tickets) for a show.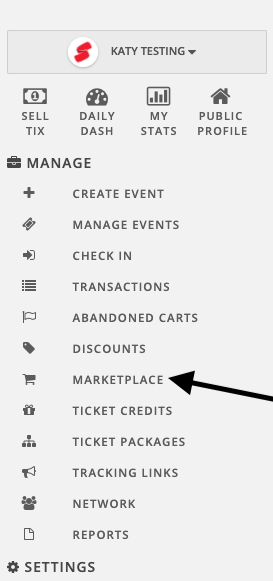 Creating Products
Get this started by creating a new product. Select New Product on the top right of the page.

Product Info
The first section contains the following fields:
Product Name: what your product is called
Description: a brief description of your product
Product Image: what your product looks like. The image must be a jpg/png image at 1080x1080px that's no larger than 3MB.
Category: what category your product falls under.
Categories allow you to group certain products together for better organization on your venue page. By default, the only category is Products, but you can create and edit your own by clicking the New Category or the Edit Categories buttons in the top right of the marketplace page.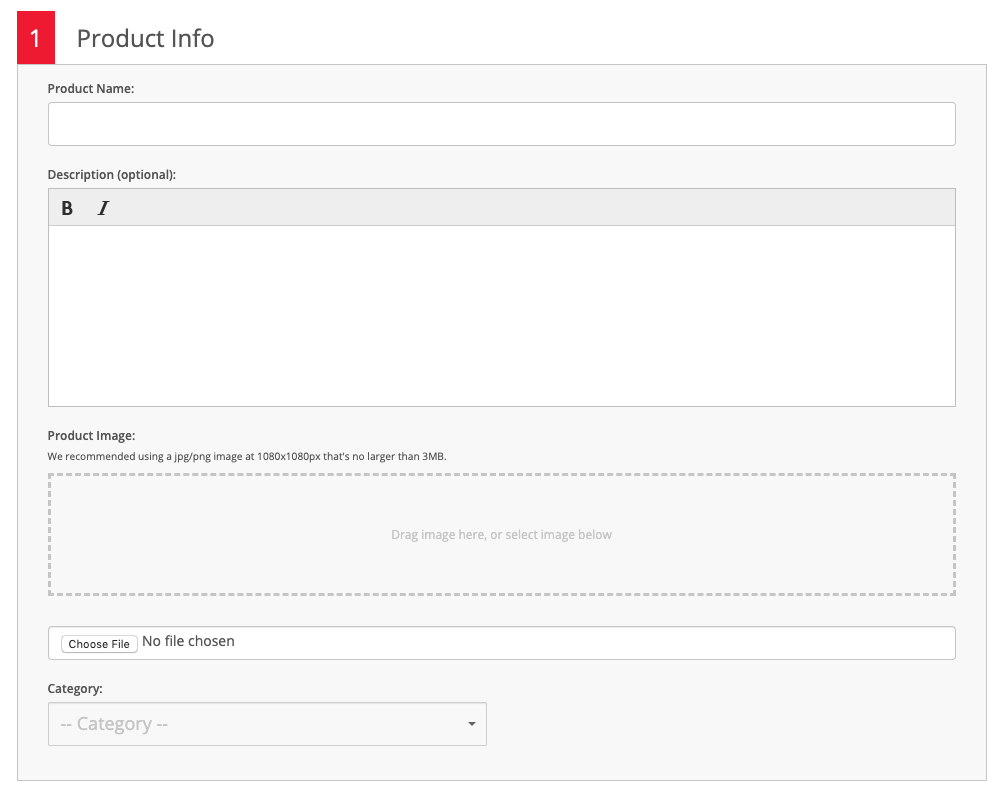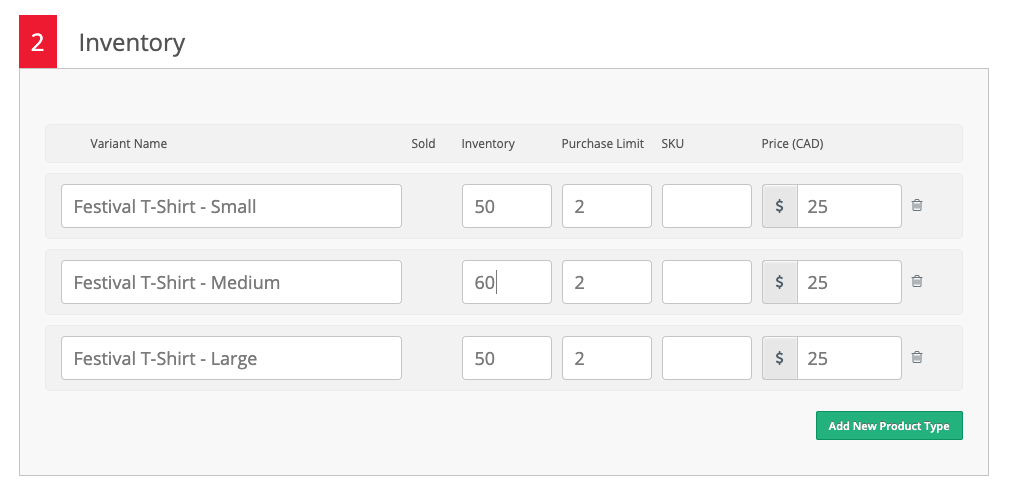 Inventory
Under the Inventory, you'll be able to add the name of your product, the amount you are able to sell, the number of products each customer can buy and the price of your product.
You can add as many different product types you need by clicking on the green Add New Product Type button.
Visibility
Under the Visibilty, you'll be able to choose the three options on where to have this product listed. You can choose as few or as many as you'd like:

Venue Page: This will be visible to all buyers to allow them to purchase standalone items from your general venue page.
Staff Box Office Page: This allows staff members to sell the product from your box office page as a standalone item.
Event/Ticket Pages: This allows you to suggest the product as an Add On during the checkout process for any events that you select once enabled. You'll need to select the events from the list that appears once you enable this option.
Delivery Method
If you have shipping enabled on your account, you will see this option to choose the delivery method for your product!

Financial Settings
You can learn more about what these financial settings mean here: Financial Settings and Priority Levels