Custom tracking links are unique, event specific links that reveal specific ticket types that are only visible to sellers. Custom tracking links will not work if all tickets are public.
Create a Custom Tracking Link
To create a custom tracking link, you will need to go to Tracking Links on the dashboard pop-out
menu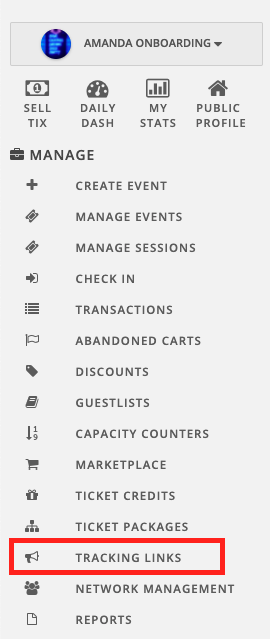 You will then need to click on Create Tracking Link on the top left hand side of the page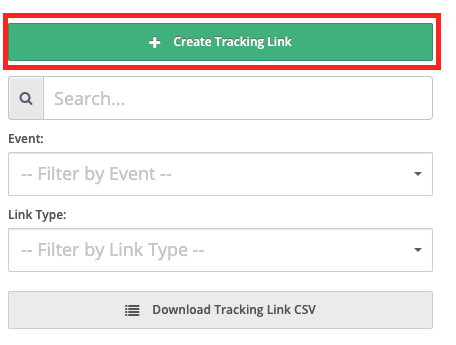 Make sure Custom Event Link is selected

You will need to add in a description, select the event, and also select the ticket type that you'd like to give access to - select Create Link once all of the information has been filled in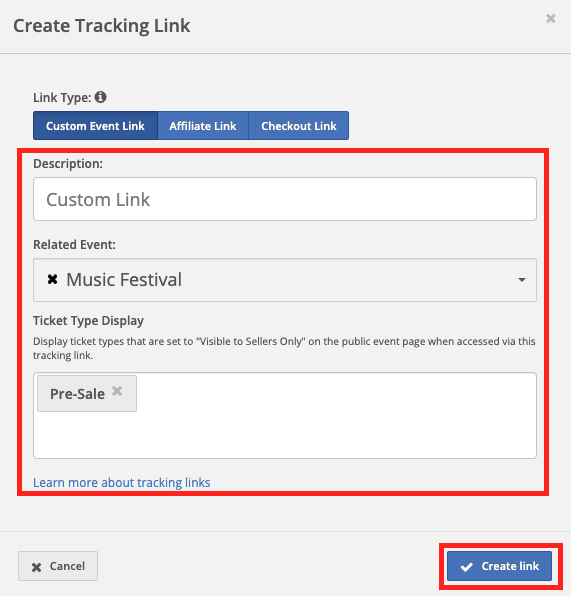 Once the link has been created, you'll be able to share it by selecting Copy
Now, only people with this specific link will be able to access the tickets selected!