These are unique event specific links that track the effectiveness of promotions and sales funnels. They also reveal specific ticket types that are only visible to sellers. Custom tracking links will not work if all tickets are public.
You can easily measure the effectiveness of promotions by creating custom tracking links for your events.
Create a Custom Tracking Link
To create a custom tracking link, you will need to go to 'Tracking Links' on the dashboard pop-out menu.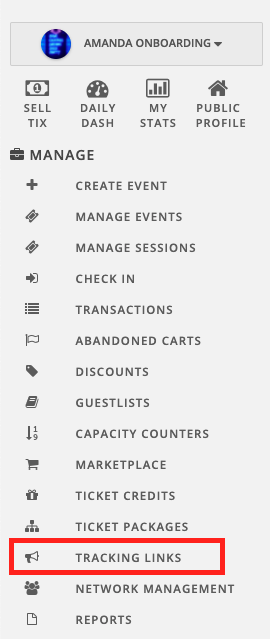 You will then need to click on 'Create Tracking Link' on the top left hand side of the page.
Here, you can access all tracking link stats and create new tracking links.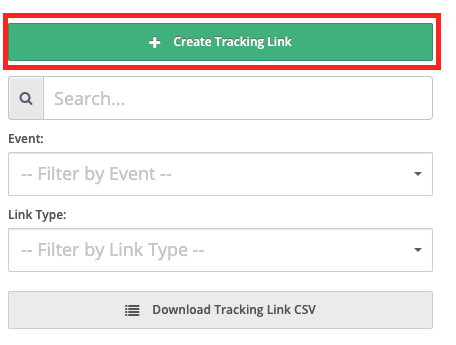 Make sure 'Custom Event Link' is selected.

You will need to add in a description, select the event, and also select the ticket type that you'd like to give access to. Select 'Create Link' once all of the information has been filled in.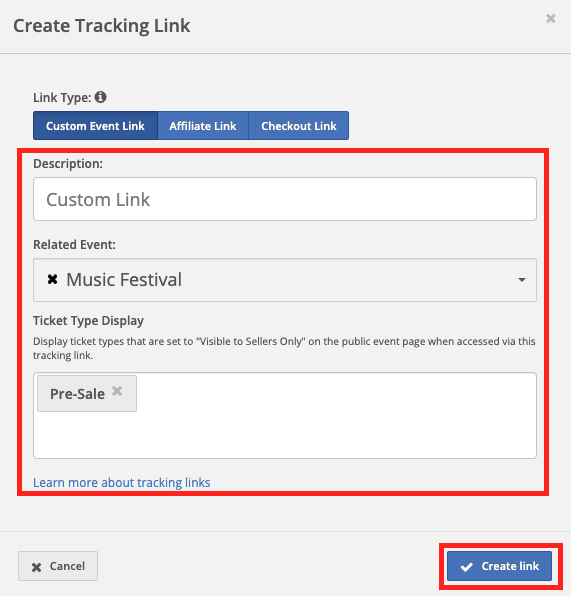 Once the link has been created, you'll be able to share it by selecting 'Copy.'
Now, only people with this specific link will be able to access the tickets selected!
Revealing Ticket Types with Tracking Links
If you have an event with ticket types set to 'Visible to Sellers Only' (ie. hidden to everyone but your box office team), you can change it to display those tickets types on the event page when they are visited through the tracking link!
After selecting your event, select the box that says 'Filter by Ticket Type.'
Then, search and select your ticket types.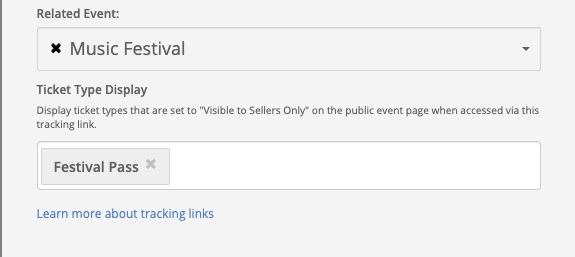 Click 'Click Link' to generate your new tracking link.

You can now copy this tracking link by clicking the 'Copy' button to the right of the link.

You may experience a short delay in statistics being updated. Please refer to the time stamp to see when your stats were last updated.