From Desktop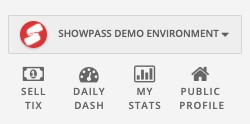 Finding the Events
All of your events and products are listed in the first column. Only the next five upcoming events are listed, so you may need to search for a specific event if you have more than five.
*Events will be listed first, Products will be listed second
Once you've found the event, select the number of tickets you want to sell by using the drop down arrow.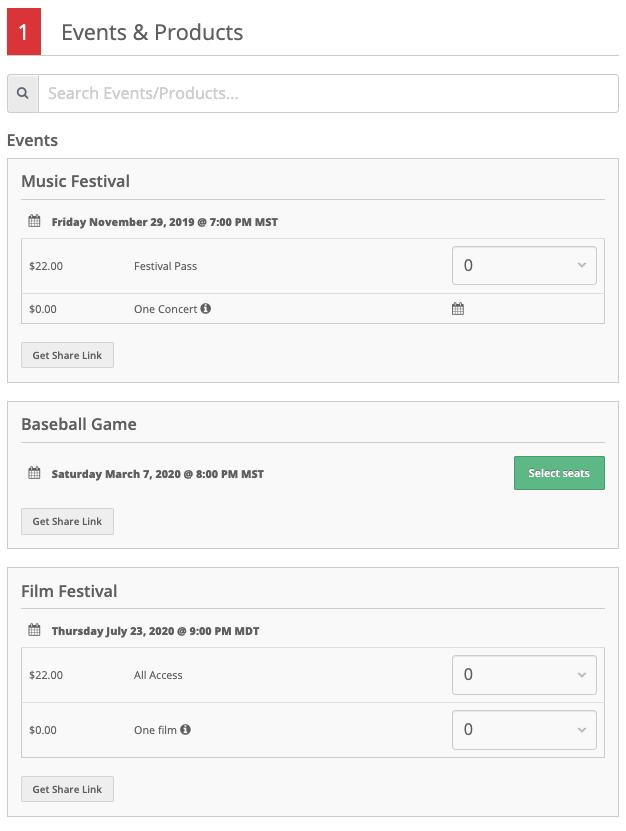 Cart Summary
Here it will show you what you will be selling to the customer, as well as the price. In addition, you will be able to add any discount or ticket credit codes.

Payment Details
Here you will enter the buyer's name, email address and phone number.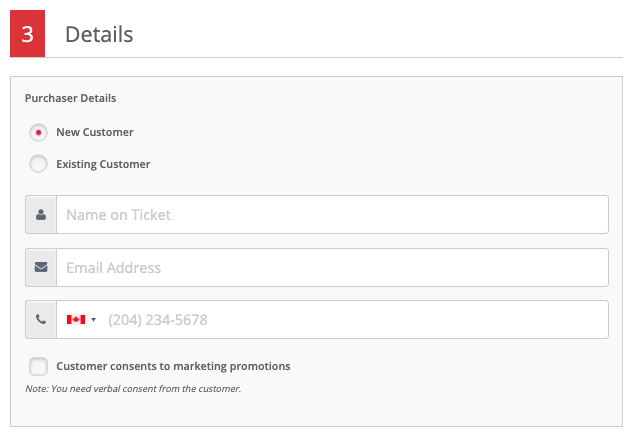 Delivery Methods
Optional delivery methods are listed next to payment types, we recommend the email option to save paper!
'Print' downloads the tickets to your computer so you can print them off on a local printer.
'Email' sends the receipt and tickets directly to your buyers email.
You can select different options for both the ticket and receipt.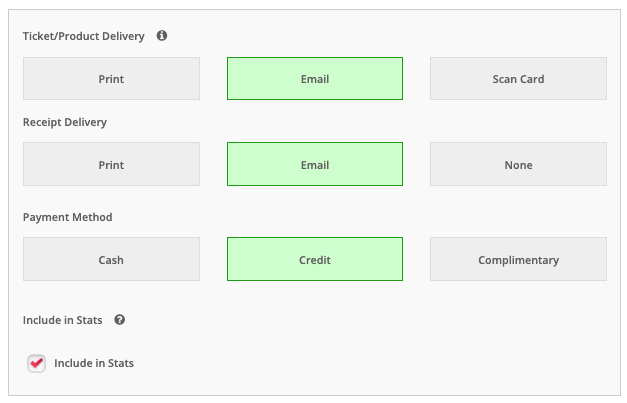 Payment Methods
Credit: Requires the customer's credit card details. Service fees will be charged (unless they are absorbed by the organizer).
Cash: No service fees will be charged and no additional details are required. *You are responsible for accepting and handling.
Complimentary: The entire cart will be free. Please note, that this option is limited to the people who have the Advanced Box Office employee permission.
From Mobile

Quick POS
This option allows you to sell basic tickets quickly!
Log-in to your account and select Quick POS
Scroll to your event or search for your event by selecting the magnifying glass in the upper right
To Add Tickets: Click on the right of the ticket type
To Remove Tickets: Click on the left of the ticket type
(If you want all tickets to be automatically checked in upon selling a ticket, ensure you click on Immediately check in all items when sold)
5. Click on Cash or Credit
6. Follow the prompts on the page to complete the sale!
Sell Inventory
This option allows you to sell Tickets & Products, and collect customer information during the sale!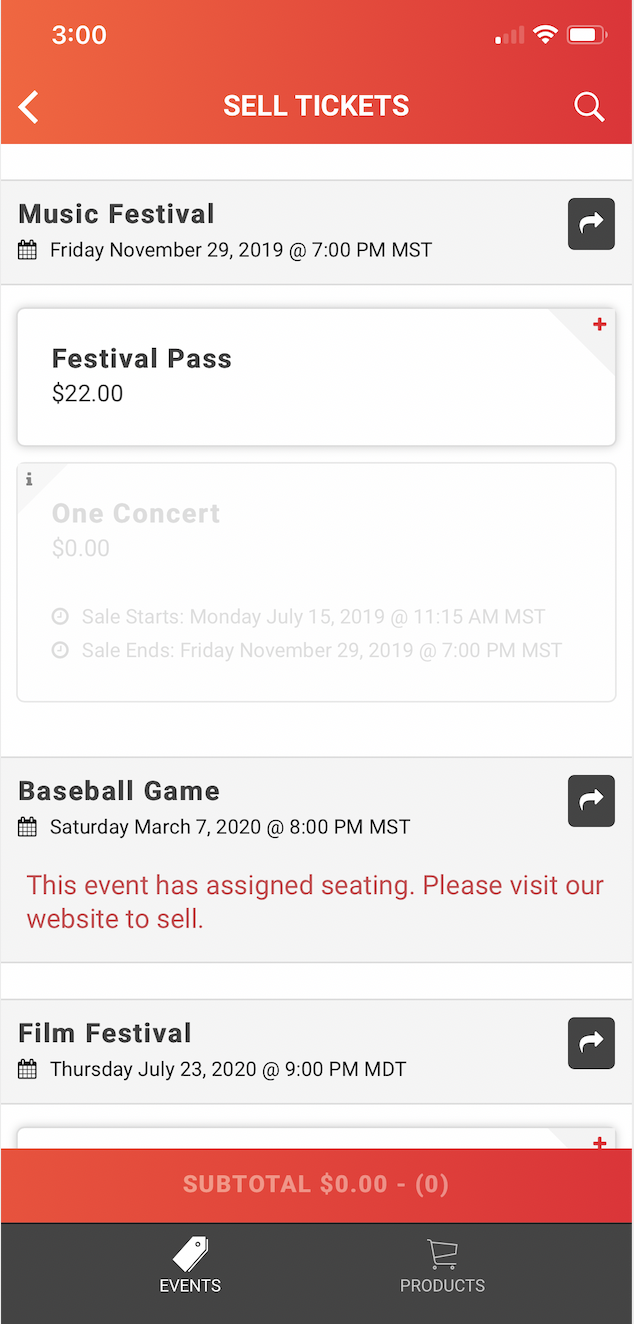 Log-in to your account and select Sell Inventory
Scroll to your event or search for your event by selecting the magnifying glass in the upper right
To Add Tickets: Click on the right of the ticket type
To Remove Tickets: Click on the left of the ticket type
To Add Products: Select the Products tab on the bottom of the page
Select Subtotal
Adjust the quantity by selecting the pen & paper icon under the ticket/product
Choose either Credit or Credit
Choose your email options (by default Email Tickets and Email Receipt will be selected)
If you want tickets to be checked in upon selling, make sure you click on Immediately Check in all items when sold
Press Confirm
Enter the buyer's name, email address, phone number and any additional payment info before hitting Process Order
If you get a green Success Message, the order has been processed