You may have checked out as a guest, used a different email address, logged in through Facebook, or entered an incorrect email address.
Finding Your Tickets in Your Account
You can log in to your profile on our website, and then access the Purchases section underneath the drop down from your name on the top right of the screen.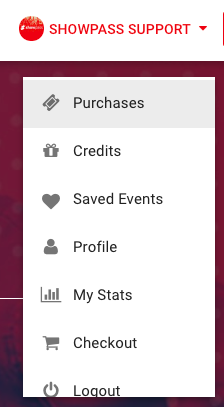 On this page, you'll see the tickets that are associated with your account. You can download the tickets, watch your live streams, transfer your tickets or access your invoices from this page!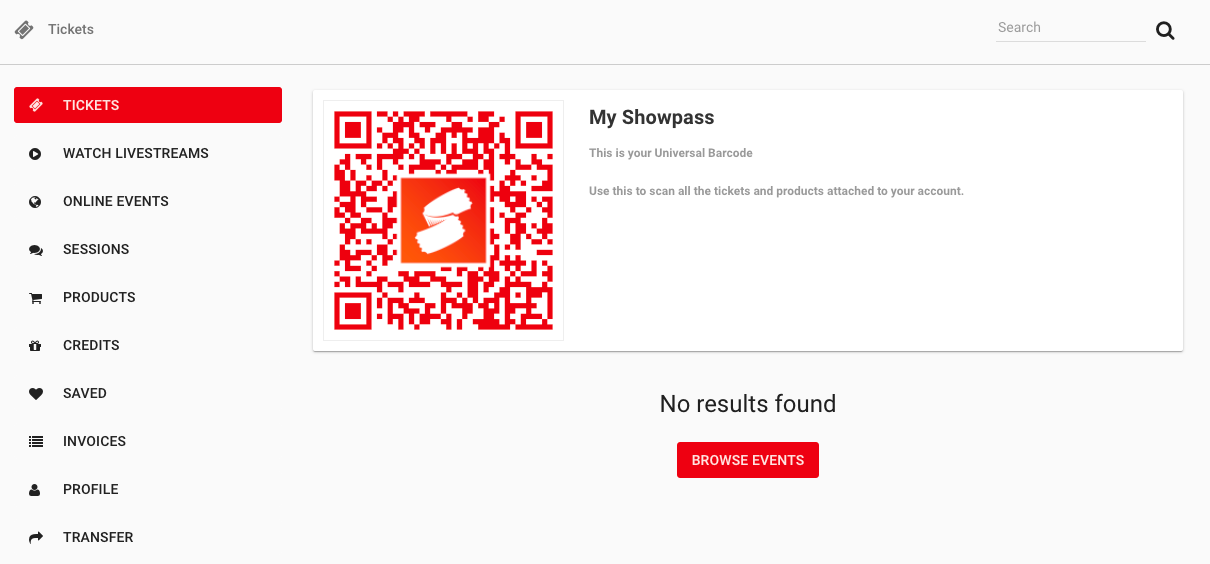 Tickets Section is Empty
Logged in Incorrectly
If your Tickets section is showing up as empty, you may be logged in to a different account than the one you bought tickets with. We recommend checking the name, and then logging out and back in, making sure to type in all your information carefully.
Logged in with Facebook
If you used Facebook to log in when you originally bought the tickets, do so again to make sure you can find the right tickets associated with the account.
Checked out as a guest
You will need to connect your purchase to your Showpass account, to do this head to your email confirmation and click on the 'Connect Purchase' button and follow the on-screen instructions.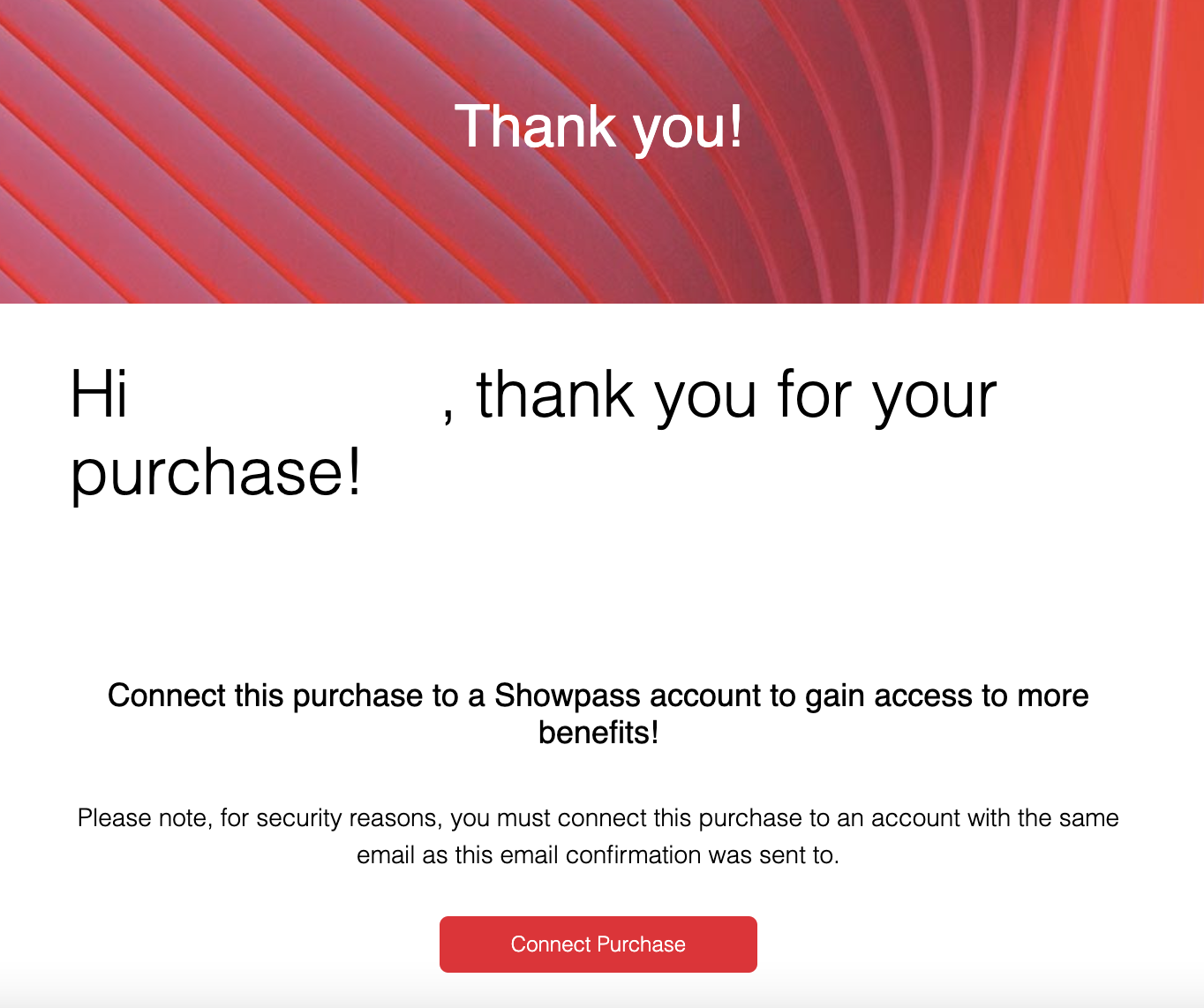 Still Can't Find Tickets?
If all else fails, there is a chance there was an error made when entering the email address that you bought the tickets with. Let us know and we'll get it resolved for you.