So you've found an event you'd like to attend! Fantastic!
All that's left to do now is to complete the purchase.
Step 1: Select Number of Ticket Types
You can select the number of tickets that you would like to purchase by clicking on the + and - icons below the ticket name. Once you are satisfied with your basket, you can click the 'Checkout' button to proceed.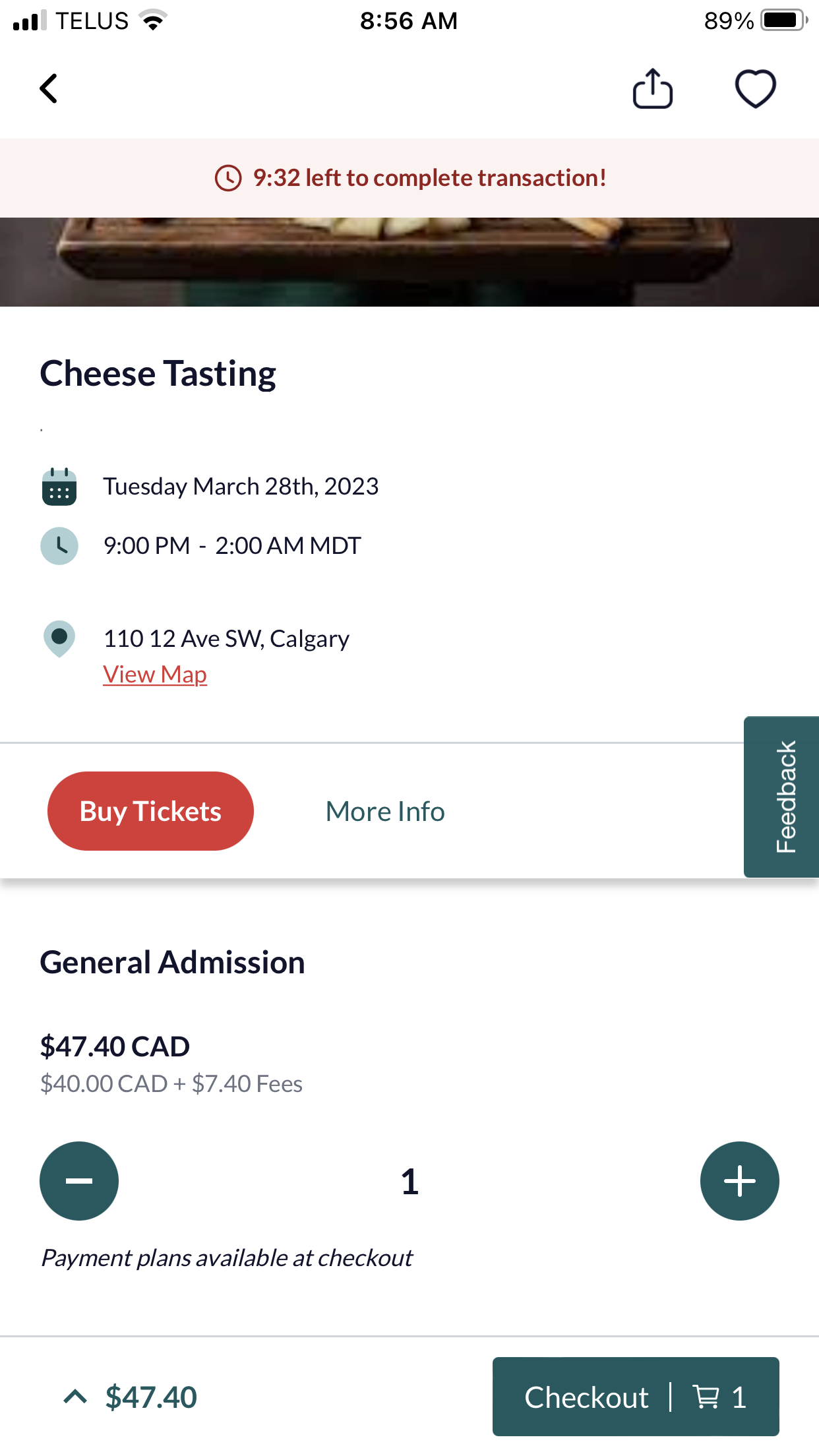 Step 2: More Events
Before completing your purchase, you will be shown a few other events from that same organizer in case you wanted to find more of what you love!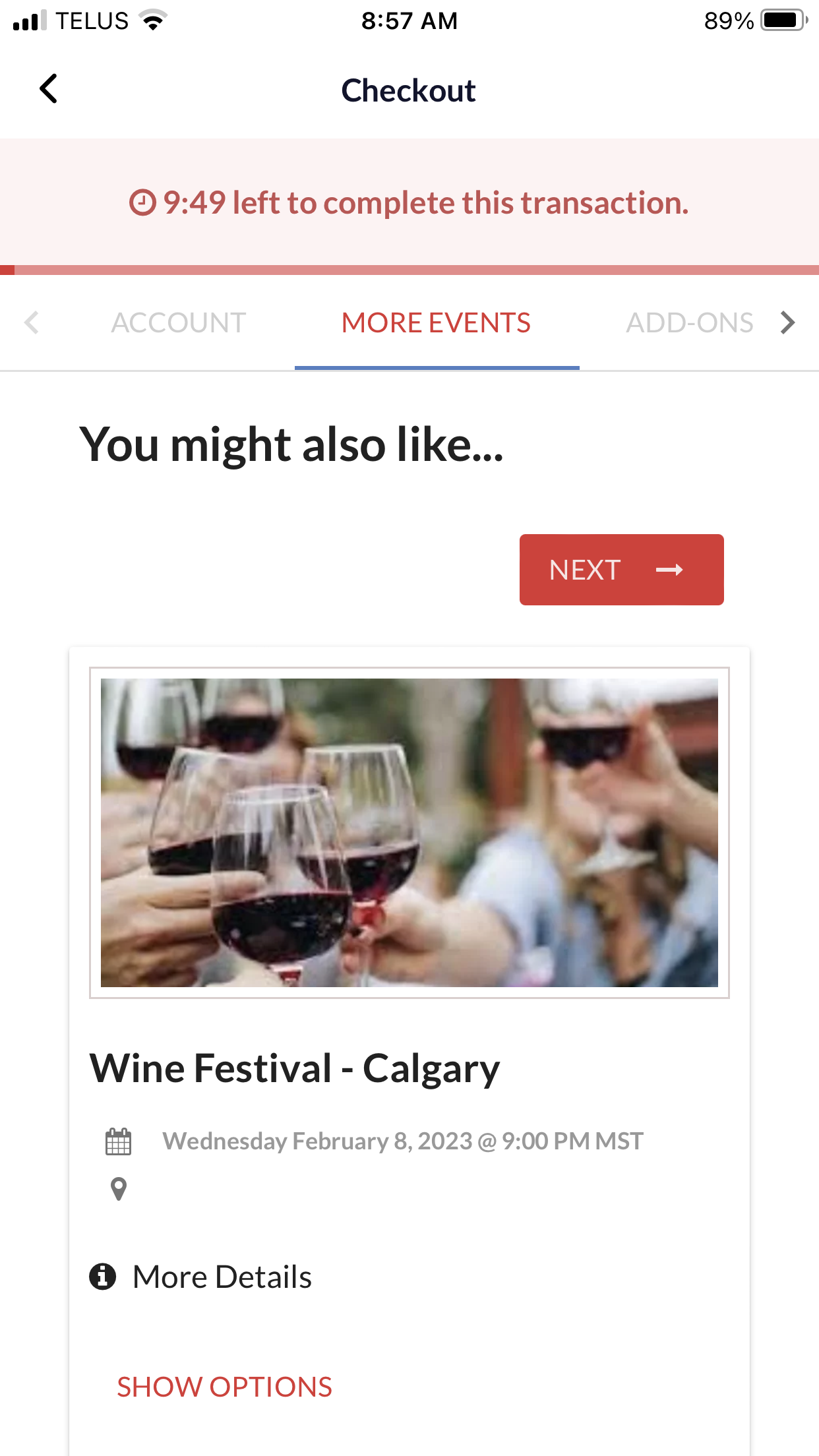 Step 3: Review
At this stage, you can review any possible payment plan options if they are available, as well as review your total purchase.
Please note: Payment plans will not appear when you are doing guest checkout.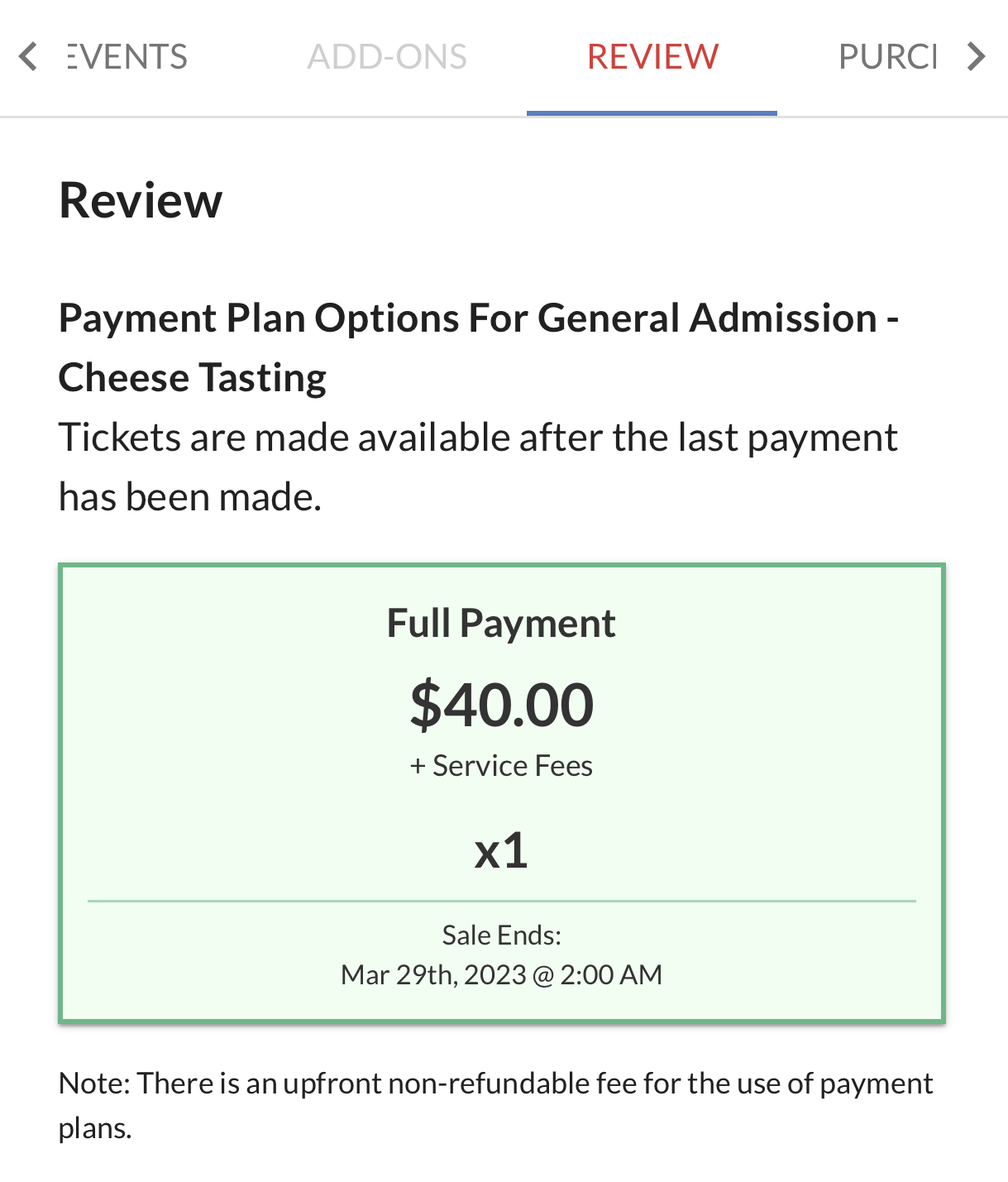 If you are signed into your Showpass account, you can also add discount codes here, as well as any applicable ticket credits.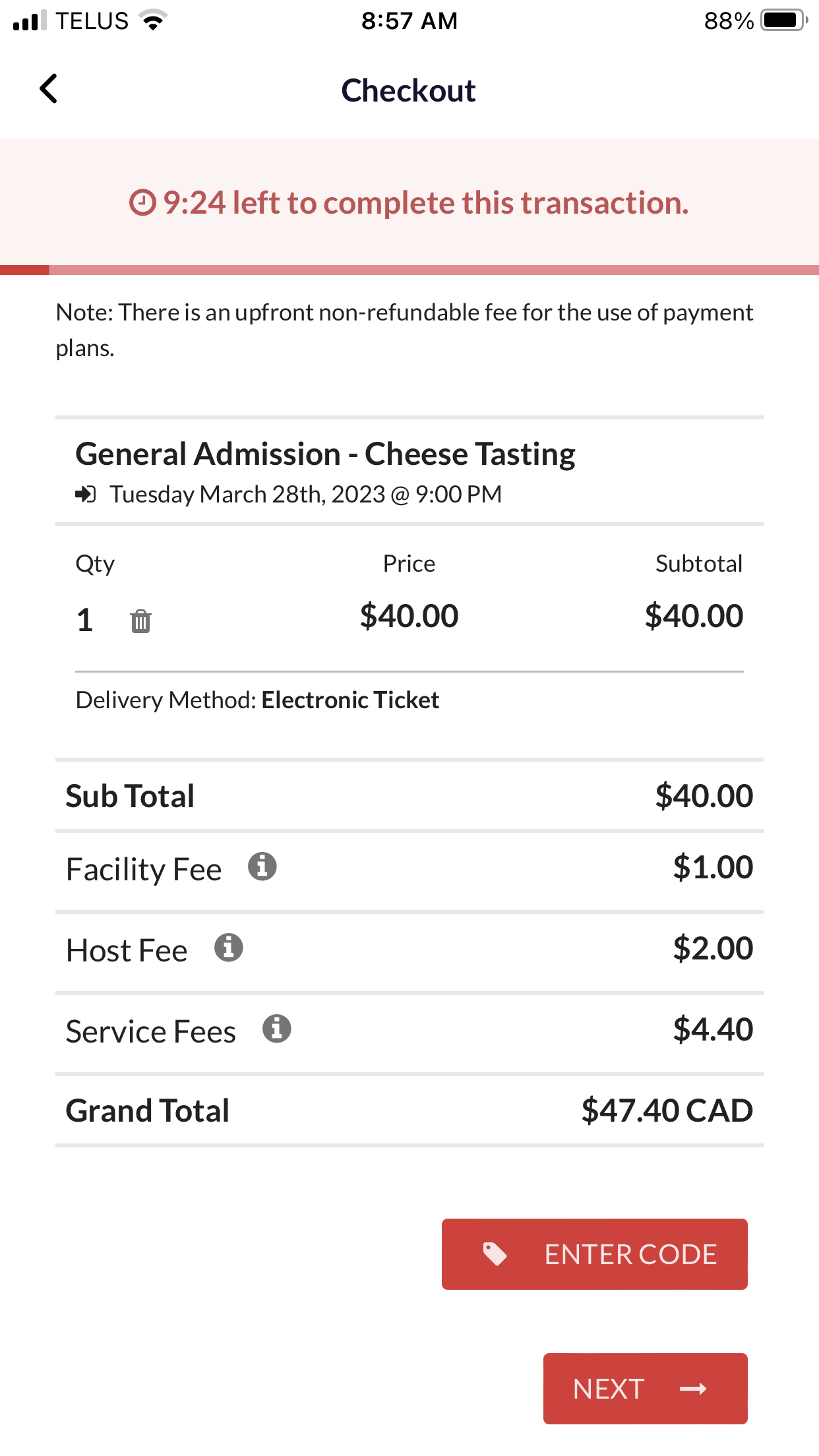 Step 4: Checkout
Next, you can confirm your 'Purchaser Info'...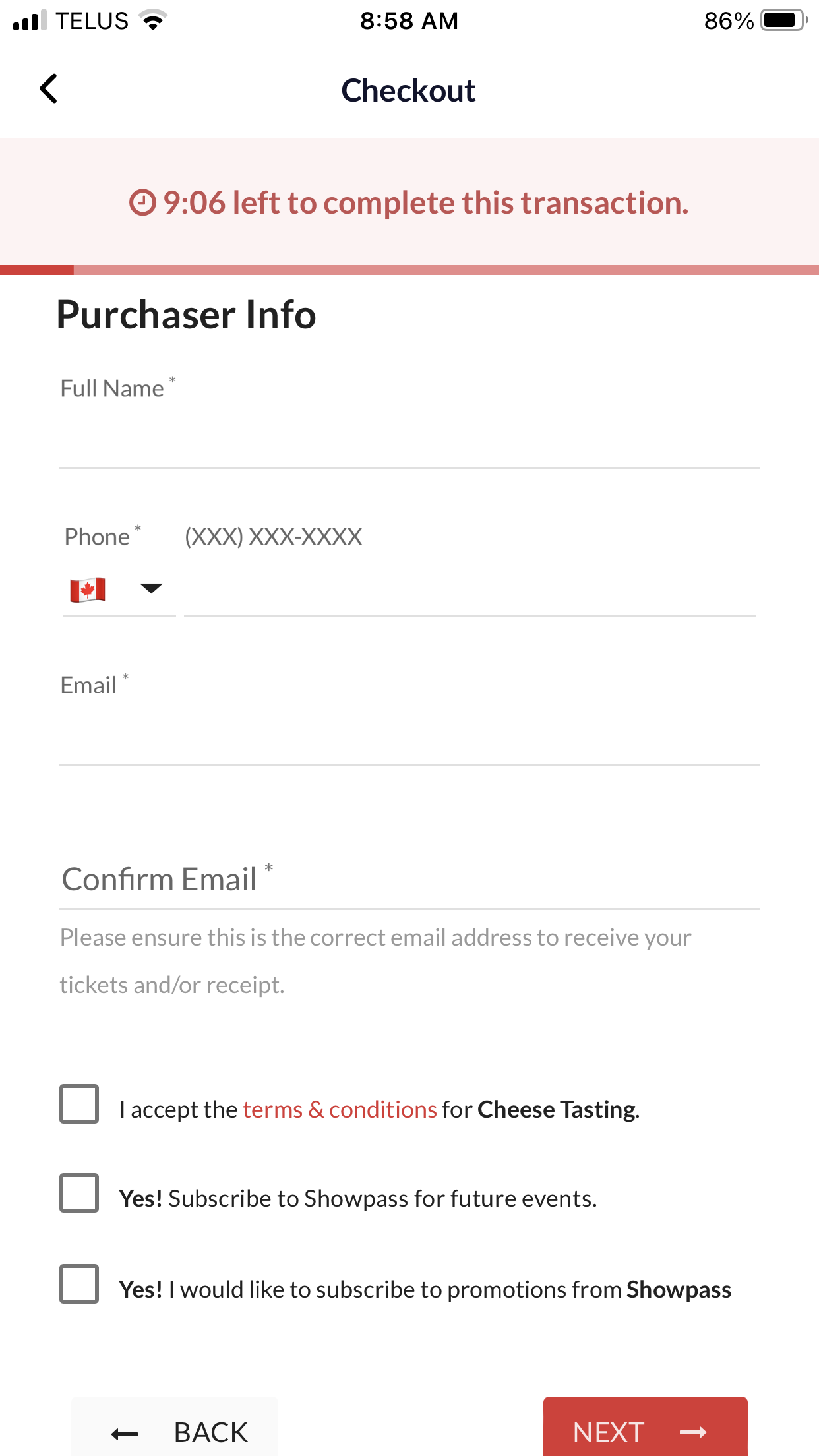 as well as your 'Payment Information' to make sure all your information is accurate and up-to-date!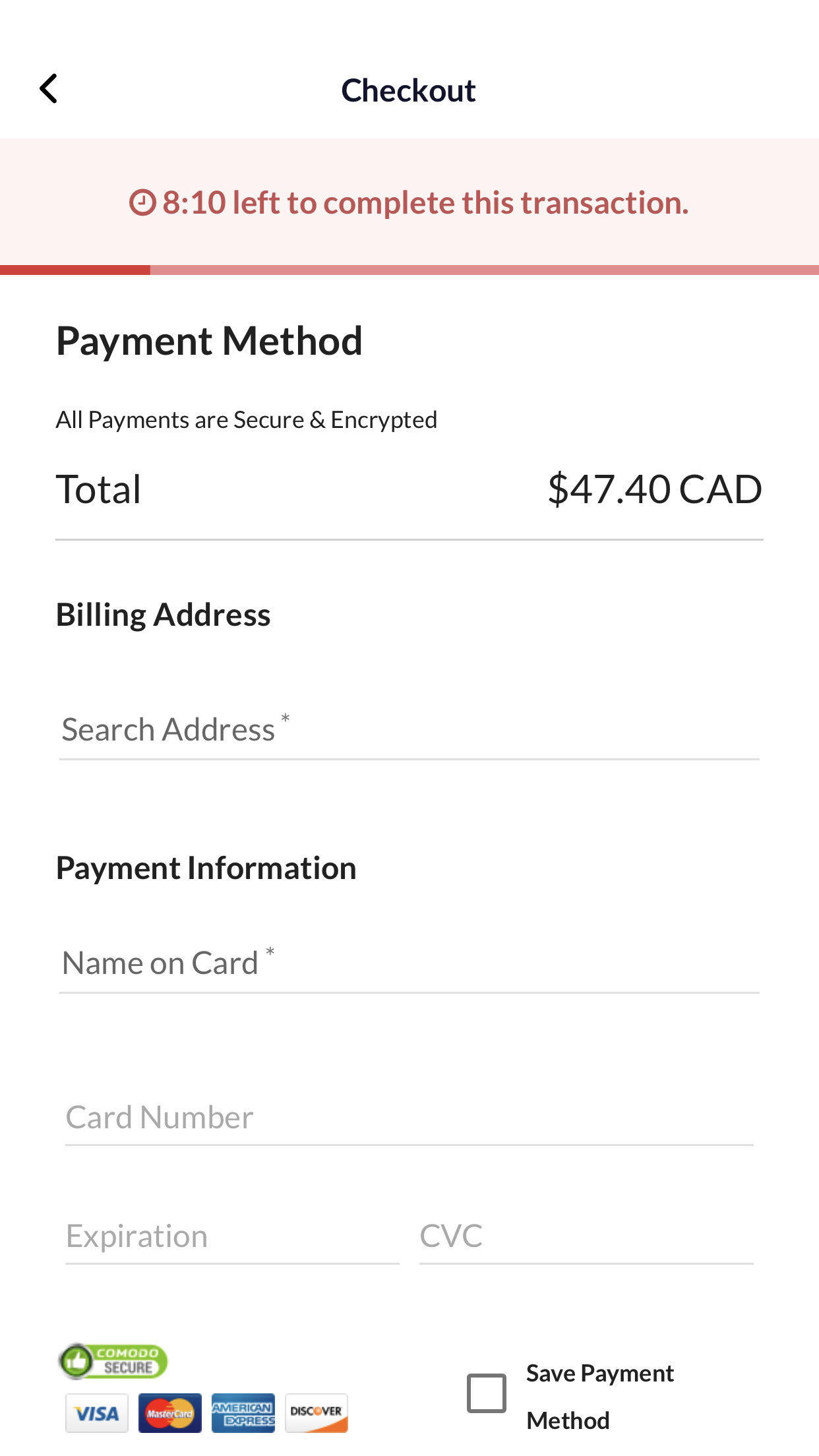 Step 5: Order Confirmation
Lastly, you will be shown an order confirmation on your screen, and you will also have an order confirmation sent to your email address.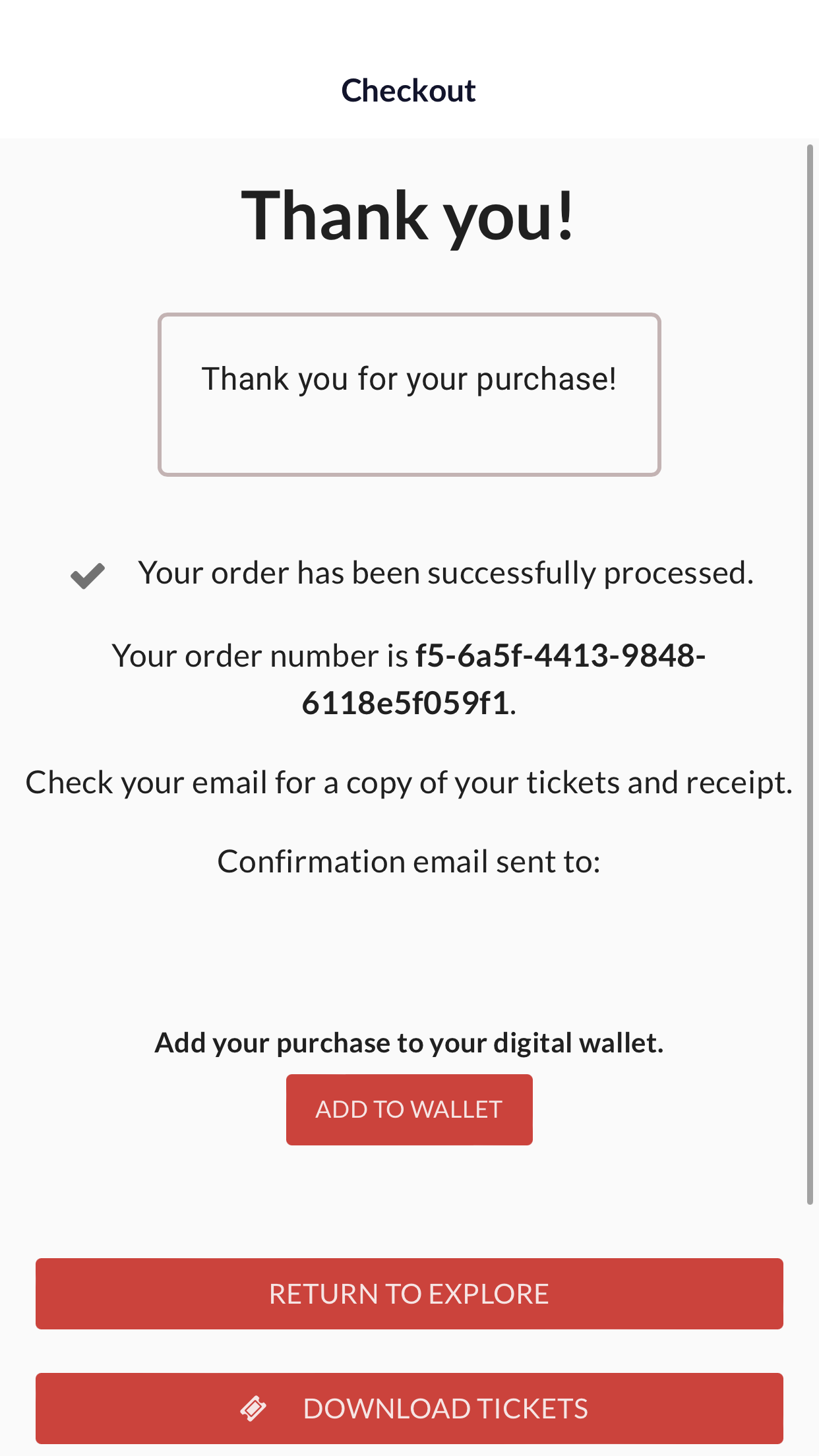 From here, you are able to add your tickets to your
Digital Wallet
, return to the 'Explore page' to search for more events, download your tickets, as well as share the event on Facebook.
All that's left to do is to enjoy your event!