As a sponsor or recipient of a large group sale, you have access to the Showpass Distribution Portal. The steps in this article will outline how to claim the order, access the Distribution Portal and transfer items.


Email Confirmation and Claiming Account


As a distributor, you will receive an email confirmation letting you know you've been issued a group sale. You'll click on the "Access Distribution Portal" to continue: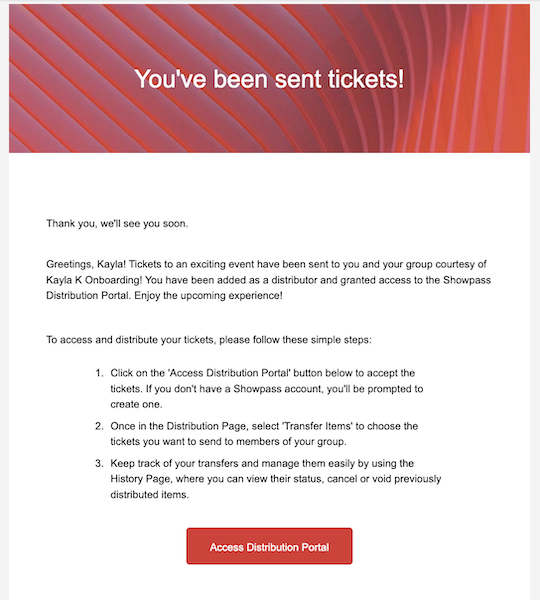 You will be prompted to create or access your Showpass account in order to claim your tickets and access your distribution portal.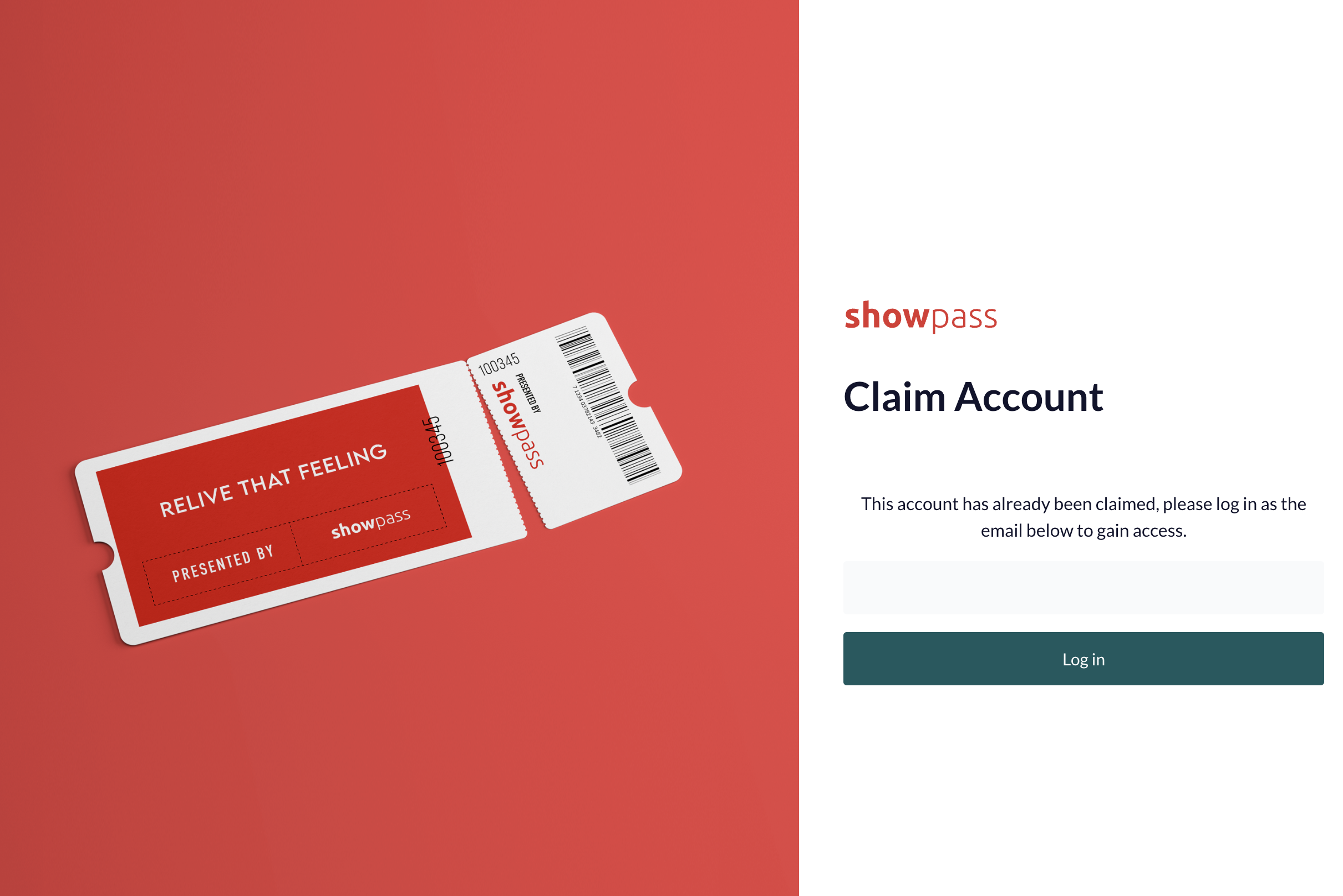 On the next screen in the Distribution Portal, you'll have visibility of available tickets, the ability to transfer tickets, and access to the transfer history.