You can scan in customers using the Dashboard app on your phone!
Download
iPhones
Download the Showpass Dashboard app
here
!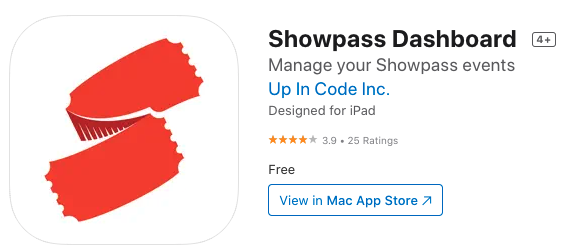 iPhones can be rented or purchased from Showpass.
Troubleshooting Tips
Ticket not scanning: If a digital ticket isn't scanning, have your customers turn up the brightness of their devices.
App not working:
If an app doesn't seem to be working, close the app and re-open it. You may need to restart the device. Click
here
for tips on how to troubleshoot the app.